VPS servers are one of the most scalable, resourceful, and affordable solutions when hosting your website online. Windows VPS servers are meant for specific use cases. For instance, if your website is built with ASP.NET or other Windows-specific frameworks, you need fast Windows VPS hosting.
You will find many services selling Windows VPS servers online. But among them, one well-known brand is LiquidWeb. If you have never heard of it, here is a quick LiquidWeb Windows VPS hosting review.
What is a VPS?
VPS stands for Virtual Private Server. It is a hosting server that allows you to own your own virtual space to host your websites or app.
VPS hosting uses virtualization to split a single server into multiple private server environments that share the resources.
Which is the Best Windows VPS Hosting Provider in USA?
Each private server under a VPS server has its own operating system, resources, and software. So you can customize your VPS server as per your needs.
Two types of VPS exist – Windows VPS server and Linux VPS server, each with advantages.
Why choose Liquidweb for VPS Hosting?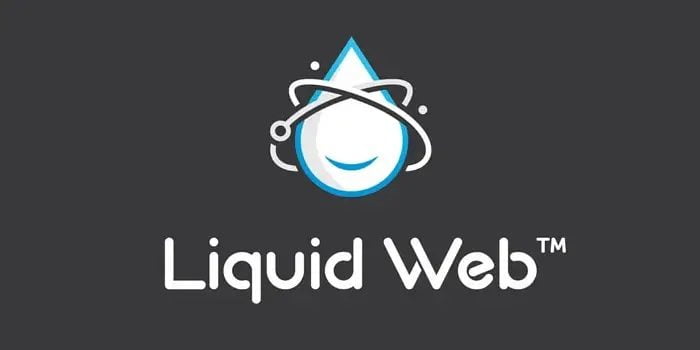 Liquidweb is one of the well-known brands that offer VPS hosting services. It offers you affordable, secure, and faster fully managed VPS solutions.
You will enjoy cloud-based virtual private server hosting with high reliability and full root access. As a result, you can customize your Windows VPS server as per your requirements.
It also offers many features, such as standard DDoS attack protection, easy scalability, a dedicated IP address, 100% uptime, etc.
Features of Liquidweb VPS Hosting
Affordability (Price)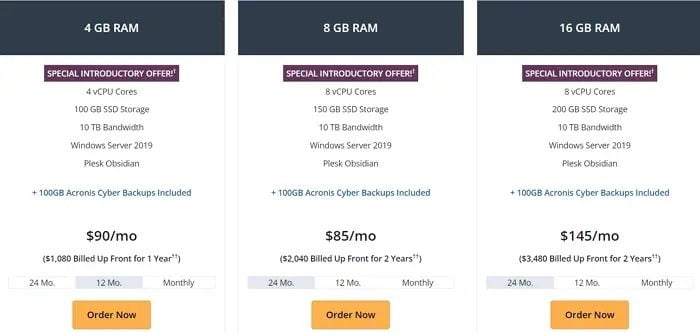 Windows VPS servers are costly. But still, Liquidweb manages to offer you the service at affordable price points. It has six different Windows VPS hosting plans with different configurations. So you can choose the right VPS solution as per your needs. The cheapest plan is $90/month when billed for a year.
Security
Liquidweb also takes care of the server's security very well. Hence, the hosting provider has implemented a bunch of security measures in place.
For instance, you are getting optimized security settings with exclusive ServerSecure protection. It also has an integrated firewall and offers standard DDoS attack protection.
Speed
Liquidweb is also known for offering excellent server speed. The best part is that they offer you verified speed test data from Cloud Spectator, an independent third-party cloud analytics firm. Also, Liquidweb claims that its servers are 200% faster than other providers.
Support
The hosting provider is also not lacking behind when it comes to providing support. You have various ways to reach out to customer help. For instance, you can use their live chat window to connect with a support agent. Alternatively, you can raise your support ticket, and they will quickly reply.
Benefits of LiquidWeb VPS hosting
Increased Website Traffic
Web hosting speed is considered one of the key factors when it comes to Search Engine Optimization (SEO).
So when you use fast Windows VPS hosting, it will only improve your website's overall health. As a result, you will enjoy better performance and improved search traffic.
Improved Website Performance
Liquidweb is also known for providing excellent website performance. It offers you 100% guaranteed power and network uptime. It also offers you a dedicated IP address, enhancing the overall site performance and speed.
So when the search traffic increases, Liquidweb wouldn't have a problem providing the resources needed to handle high traffic. Even if it fails to do so, you have the option to scale up your server quickly.
Increased Security
In terms of security, Liquidweb has implemented strong measures. You are getting many security features that will protect your server from unwanted DDoS Attacks and other threats as your server is secured by optimized security settings with exclusive ServerSecure protection. Plus, you will get to monitor and mitigate traffic in real-time.
Reduced costs
It's not just about scaling but also the tech stack that a hosting provider uses. The company uses virtualization technology, open-source software, automation, cloud infrastructure, and many others to reduce costs.
Peace of mind
One of the scary things about hosting is losing data. Liquidweb does proactive monitoring, robust security, disaster recovery plans, and reliable infrastructure and offers expert technical support. It ensures maximum uptime and availability, and quick response times.
Conclusion
LiquidWeb Windows VPS hosting offers you a fast Windows VPS hosting solution at an affordable price. Plus, it has many practical and crucial features that improve overall site health and increase your website's performance.