There are times when you want to remove the background of an image. You may be trying to get a specific object from a photo or crop out a person. However, removing the image's background has been daunting over the years. But today, it is much easier thanks to tools like erase.bg. It is one of the best free image background removal web applications. In this post, we will share how you can remove any background from your image.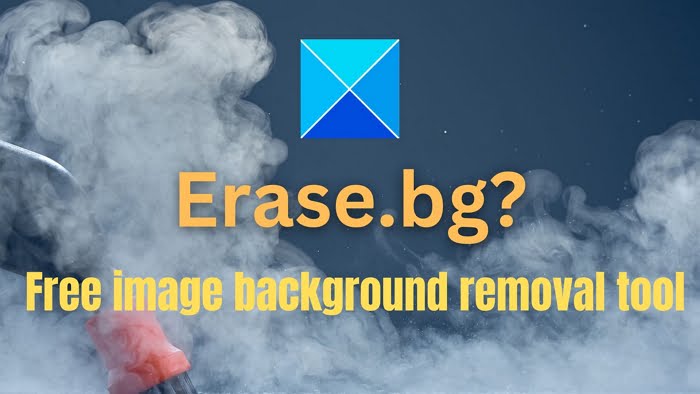 What is Erase.bg?
Erase.bg is a free-to-use image background remover tool. Using this tool, you can easily remove background from images of humans, animals, or objects and download high-resolution photos free of cost. The tool is backed by an AI-Powered engine that accurately erases the background from your images. Also, the whole process takes only a few seconds.
Using Erase.bg is also super easy. All you have to do is upload your image, and it will instantly remove the background and give you a download link.
Furthermore, it also allows you to process bulk images with precision. So there is no need to work on one image at a time. Additionally, you can also edit the background of your edited images, resize your images by different aspects and save images in multiple formats.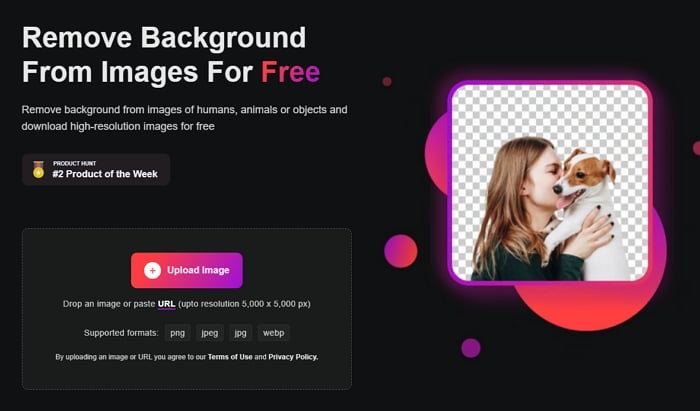 Key features of Erase.bg
Instantly Remove Background: The tool allows you to remove any image background within seconds without the help of Photoshop or any other photo editing tool. Just a click and your background would be erased.
Add New Backgrounds: Add new backgrounds or effects to your edited images. Erase.bg offers many effects and new background features that you can apply with just a click. You can easily add gradients, patterns, textures, and more to your background. Alternatively, you can upload your image and use it as a background.
Basic Editing Features: You will also get a few basic editing features. For instance, you can flip or rotate your images and edit your photos to get the right size and style. However, the editing features are limited.
Unmatched Consistency: It also offers an easy way to align your images in the right frame with the right proportion of white balance. Plus, it offers a refreshing touch and straightens the image for a perfect frame result.
E-commerce Support: If you are into e-commerce, you can use it to remove the backgrounds of your product images and use them on your e-commerce website or other marketplaces for free.
Mobile App: It is available on the web, and you can also download a dedicated app for Android and iPhone devices. As a result, you can remove the background from your images directly through the app on your phone or tablet.
Language Support: Lastly, you can integrate Erase.bg with your programs using different programming languages if you are a developer. As a result, you will get access to a wide range of design possibilities. Erase can handle multiple images and help you do wonders.
How to use Erase.bg to remove the image background?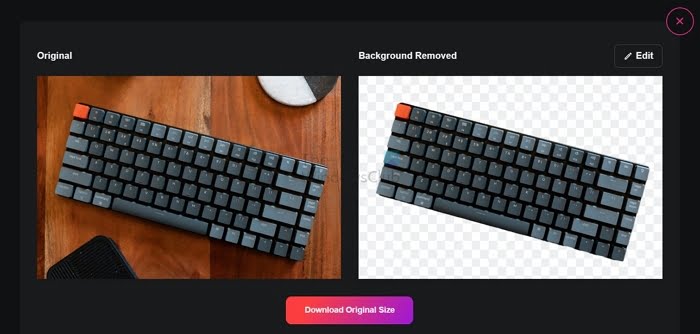 Using erase.bg for removing the image background is super easy. But if you are a first-time user, here is a step-by-step guide:
Go to Erase.bg.
Click on the Upload image button, or you can paste an URL. (It supports file formats like png, jpeg, jpg, and webp.)
After uploading the image, it will instantly erase the background, and you can click on the download button to save the image.
You can also click on the Edit button from the top right corner.
You can upload a custom background or choose from the existing background options and then save your image.
Erase.bg Pricing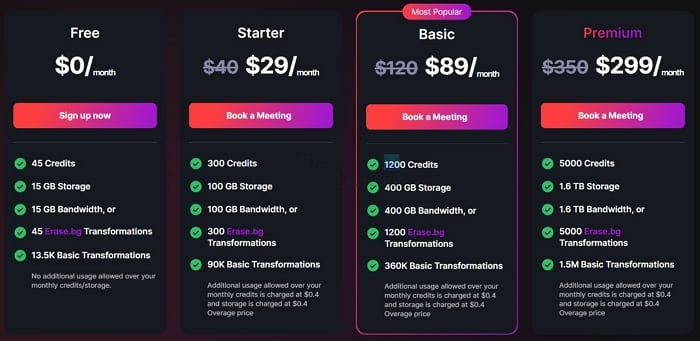 While Erase.bg is free, it comes with a few paid plans. These paid plans will give you access to some additional features. Talking about the pricing, it comes with three plans apart from the free one. These plans are Starter, Basic, and Premium, which cost you $29/month, $89/month, and $299/month, respectively.
By opting for a paid plan, you will enjoy an increased credit limit, additional storage and bandwidth, and transformations.
Conclusion
Without question. Erase.bg is one of the finest image background removal tools available that lets you edit images in bulk, apply custom backgrounds, and takes a few seconds to process images. Go ahead and give this tool a try and see how it is working for you.