A VPN grants you access to geo-blocked content and allows you to bypass geographical restrictions. On top of this, a VPN provides you with an additional layer of security and in some cases, improves your streaming speed. Nevertheless, when it comes to choosing a VPN, one thing that should cross your mind is speed. Speed is the primary factor when it comes to selecting the best VPN. A fast internet connection will eliminate all worries about low resolution when watching films and TV show anywhere in the world.
However, VPNs differ regarding their purpose: each VPN has its unique feature and uses, so before choosing the ideal VPN that suits your priorities, then you need to do some heavy-duty choosing and picking. Due to this reason, we have put together some of the best VPNs which we think are great for streaming.
In addition to this, VPNs can:
Access all geo-blocked content and more so helps you also to stream video and audio from websites with restrictions.
As an individual, if you opt to use a VPN, it will help you in bypassing all the restrictions imposed on these contents.
Moreso, a virtual private network, will also provide you with an additional security layer which not only ensures stable performance but also improves streaming speed in most cases.
Protect you from untrustworthy wifi networks. VPNs also help to protect you from logged while torrenting. With all that in mind, let's take a look at the best VPN for streaming.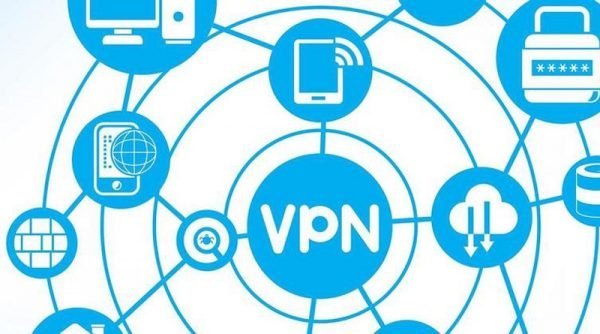 Best VPN for streaming
1] NordVPN
Top of the list is NordVPN, also the top choice for many users. NordVPN is a tool which comes with steady speeds, very high server count, and more so supports a wide range of devices.
NordVPN has over 3,500 servers, making it possible for you to locate a fast connection in your city or country. Therefore, you will be more likely to find a server that works perfectly with Netflix.
Netflix is notorious when it comes to shutting down access using VPN tools. Accordingly, the more servers you can choose from, the more chances you'll have to find the server that is not overcrowded. In addition to this, you can install the NordVPN app on up to six devices which you want to use for streaming. Above all, NordVPN is the best VPN tool where the privacy perspective is concerned.
NordVPN also offers high speeds and a user-friendly interface. The subscription comes at the affordable rate of $2.75 per month if you agree to stick to the three-year plan they offer. You can check out the full NordVPN review here at VPNpro.com.
2] PrivateVPN
PrivateVPN is another great tool for streaming. Even though it's quite a popular service, it only has a fraction of the servers run by Express and Nord. However, PrivateVPN provides robust security considering its small network. Another cool feature of PrivateVPN is that it won't stop you from torrenting.
In addition to this, PrivateVPN provides enough speed to stream in UHD (an 4K) or even HD unless you connect to a server located in another continent. Apart from Netflix, PrivateVPN will also allow you to enjoy Amazon Prime content, BBC iPlayer, and Kodi.
PrivateVPN subscriptions come at affordable prices: $7.67 a month, $4.88 a month if you stick to the three-month plan or $3.82 a month for the 13-month plan. In addition to this, subscribers get to use PrivateVPN across six devices.
And last but not least, before committing to the monthly plan, PrivateVPN offers you a seven-day trial to test and see if it suits your needs.
3] CyberGhost
CyberGhost VPN is another impressive VPN streaming tool. It is a low-cost and easy to use VPN, which has excellent features. One of the features is the implementation of dedicated streaming servers. Also, you can choose from 3,200+ servers, which are spread across 58 countries.
CyberGhost VPN has applications for any device out there. The app differs slightly for Mac users since the devices use other protocols than OpenVPN.
If you decide to use CyberGhost, you may choose to pay $11.99 for a single month. Alternatively, get a 1-year plan or a 2-year plan for $5.99 or $3.50 per month, respectively.
4] TorGuard
TorGuard is another good choice for streaming. You can use a dedicated IP address if you pay $7.99 extra for this feature, which makes it very unlikely your IP will be blocked by streaming services. All round, TorGuard VPN has a massive fleet considering its 3,000+ servers which are spread over 50 countries plus.
TorGoard will cost you $9.99 for a single month, or you may lower the price by choosing a 4-month plan and 6-month plan for $6.66 and $4.99 per month, respectively. Also, you'll have to add $7.99 per month to get the dedicated IP address.
5] ExpressVPN
ExpressVPN is an excellent VPN for unblocking streaming platforms. The service supports a variety of devices ranging from Windows and Mac to and iOS and Android apps. ExpressVPN comes with a cool feature that will connect you automatically to the fastest available server depending on your location.
ExpressVPN uses military-grade AES-256 encryption and lets you choose from OpenVPN, PPTP, IKEv2, and L2TP-IPsec protocols. In addition to this, they have a zero logs policy.
The only drawback with ExpressVPN are its relatively premium prices: you'll have to pay $12.95 for a single month, $59.95 for six months, or $99.95 for the whole year plus three free months.
Considering all the aspects, we recommend that you check out NordVPN.