Do you want to know where and how to buy Microsoft Windows Server? If you need this information, you are on the right article. Since 2003, Microsoft has developed and marketed Windows Server, a family of operating systems designed for servers. These products are mainly dedicated to business and professional use cases, with 10-year support (5 mainstream and 5 extended) for each version.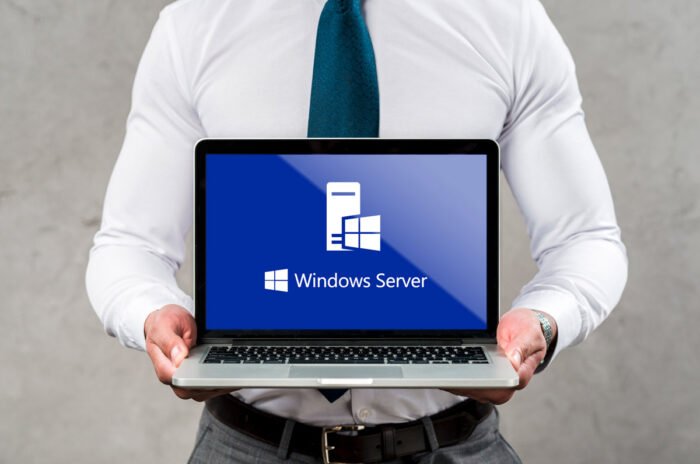 If you're in the market to buy Windows Server, you may already know how expensive it can be, with prices that can ramp up to over 1,600+ USD, as you can see from the official Microsoft Store. And, while many larger companies won't have any issues in investing such an amount of money, smaller companies and professionals with limited budgets may face some restraints. So, how to buy Windows Server without breaking the wallet (and the law)? Keep on reading to see how to pick out a trusted reseller – e.g. Mr Key Shop, mentioned below – where you can find the best Windows Server deals and get the best price for Windows Server editions!
Read also: Where and How to Buy Microsoft Office
Where to buy Windows Server?
Unless you are part of a medium-to-large company with no budget restrictions, shelling out 1.6k+ bucks can be a hurdle, especially if you're not certain whether your ROI will be enough to justify such an investment. Still, you may need a genuine license for Windows Server nevertheless, so where should you go to purchase Windows Server at a low price and rest assured, you'll buy a legit copy of it? Piracy, of course, is not an option: not only you'd commit a crime, but you'd also expose yourself to a lot of risks in terms of cyber-threats. So, if you want to buy Windows Server at the best price, you'll have to look into the third-party reseller ecosystem.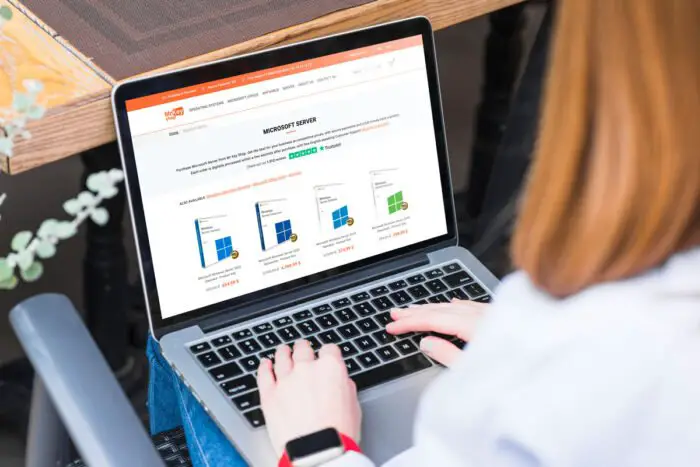 If you're already done some research, you may have incurred many vendors and merchants pitching their dirt-cheap software licenses, sometimes at unrealistic low prices, especially from large e-commerce or Marketplace. Buyer beware, though: always do your homework, namely scroll through feedback and reviews – external, unbiased opinions, i.e., on TrustPilot, are more than welcome – and stay away from the so-called grey market, where you may incur forged licenses or even genuine ones that have been purchased using cloned/stolen credit cards.
Read also: Windows 10 Reviews, The Best Deals in 2022
How to get genuine Microsoft Windows Server
To get genuine Microsoft Windows Server, as we mentioned, TrustPilot can be your primary source of truth, and speaking of it, one of the best-rated third-party resellers you can read about on TrustPilot is Mr Key Shop. This is a UK-based digital store that has been in business for over 18 years, serving more than 350+ customers in the world. With an average rating of Excellent, Mr Key Shop offers a comprehensive catalog of Microsoft Windows Operating Systems, including Windows 11, Microsoft Office suites like Office 2021, the best Antivirus brands including Kaspersky and AVAST, and, most recently, a full range of Microsoft Server products. One of the great plus of this company is that they send the product within minutes of purchase thanks to an automatic dispatch system they have developed.
Spanning from Windows Server 2012, 2016, 2019, 2022 to Microsoft Windows Storage Server 2012 and 2016, their store also includes the best editions of Microsoft SQL Server (2008-2019). They also got you covered with the CAL licenses as well, both for Users and Devices, for all the available Microsoft Windows Server versions on sale.
Read also: Can you download Windows 11 or Windows 10 for Free?
We recommend you to go and check their offerings because you're going to save big and get a 100% genuine license. They also offer a full money-back warranty and their free English-speaking Customer Service is timely and professional.
How to get the best price for Windows Server?
You'll have plenty of options to buy Windows Server for cheap. However, you should be careful about those bargains that are too good to be true. Checking the reviews and feedback from users and buyers is the first step, then you have to verify the payment methods offered, paying attention to potential red flags, i.e. PayPal is a trusted platform, also due to their excellent buyer protection program, whenever a store or a reseller is not accepting PayPal as a payment method, stay away from it.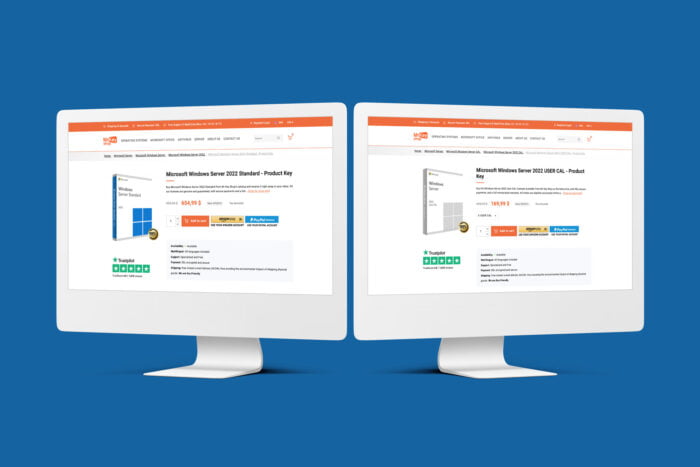 Mr Key Shop only offers the most popular and trustworthy payment platforms, such as PayPal, Stripe, Amazon Pay, as well as Google and Apple payment services. That said, can you get Windows Server 2012 at the best price from them or any other version? Browsing their complete catalog, you can see how easily you'll save up to 70% off the suggested price for many products. If you're out for the best price for Windows Server 2016, if you need to buy Windows Server 2019 without exceeding your budget, or you're after the best deals for Windows Server 2022, Mr Key Shop's got you covered.
Read also: How and Where to Buy Windows 11 at the best prices?
As you can see you'll save up to 500 USD by ordering Windows Server 2022 from Mr Key Shop, and if you need an older version, you'll save significantly more, even if you add one of their CAL bundles.
Takeaway
Microsoft Windows Server is a premium business software, and the asking price may make sense, especially for the bigger companies. However, you have a cheaper, still legal alternative to get your Windows Server license without shelling out the grands. Times are rough, and if you're starting up or your business is still too small to invest larger sums, Mr Key Shop allows you to keep your budget within reasonable limits, avoiding you to get exposed to risky scenarios.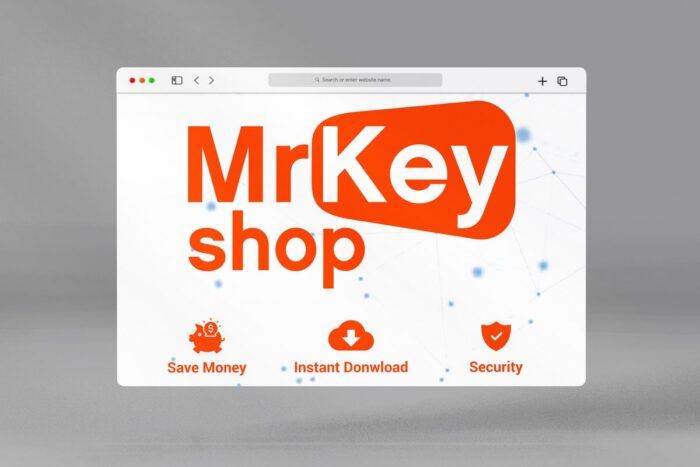 As a plus, Mr Key Shop's ecological ethics may be a plus for you: by delivering their products only via digital channels and you receive your products within seconds of purchase via e-mail, they do not rely on physical transport systems, thus cutting pollutants and waste. That's why Mr Key Shop is not only probably the most reliable third-party reseller where to buy your genuine Windows Server license, they are a 100% Eco-Friendly a 100% Eco-Friendly company too. If you're willing to help save the environment, this is a good choice for you.
Microsoft Windows Server -
Price depend on Version
UI & Navigation -

90%

Checkout Process -

95%

Product Listing -

90%

Support -

95%