Windows 10 marks a massive departure from Microsoft's long-standing business model for its famous operating system. For the first time, Microsoft offered the most recent iteration of its OS as a free upgrade. It was set to be a limited period free upgrade, but many PC owners say that they were still able to upgrade to Windows 10 for free even after the deadline posted by Microsoft.
To clarify, Microsoft is not making Windows 10 an explicitly free OS outside of the free upgrade scheme. If you go to Microsoft's Windows 10 installation media creator tool page, you can download an executable file you can use to create the installer media. There's a note in it that says you still need to have a license to install Windows 10. However, you can actually download the installation media creator tool, run it, and produce a full Windows 10 installer (with a flash drive) to be installed in as many computers as you want.
Is the unactivated free Windows 10 copy secure?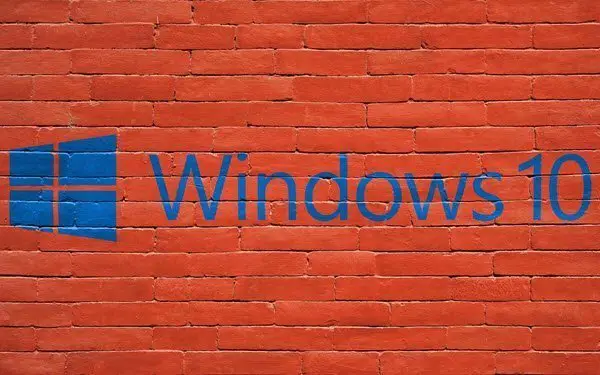 You will be able to install a new Windows 10 OS using this installer but with some limitations. These are mostly cosmetic in nature, though. Arguably, the more important questions about using an unactivated version of Windows 10 are related to its security. Is it as secure as an activated copy of the OS, or are there vulnerabilities users must know? Does it have enough malware protection and security features? For business users, would it be necessary to use third-party security solutions such as a web application firewall or an anti-ransomware system?
What makes the Un-activated Windows 10 different
After Windows XP, Microsoft apparently stopped caring about unactivated users of their OS. In the succeeding iterations, the limitations have been gradually reduced until what's left is just the personalization restriction in Windows 10. The latest version no longer logs out users forcibly, prevents the installation of system updates, or flashes an obtrusive "Activate Windows" message on the screen every so often.
You can use Windows 10 without activation for as long as you want, but with minor drawbacks. These are the persistent "Activate Windows" watermark and the inability to personalize the appearance of the OS. There are no more prominent notifications or large messages asking you to activate. The sole functionality restriction may not even be that noticeable to most users. It simply prevents you from personalizing the colors, lock screen, themes, fonts, and the appearance and behavior of the Start button and taskbar. The Settings page does not allow you to choose your preferred background image, but you can actually set one by right-clicking on an image file and clicking on the "Set as desktop background" option.
The unactivated Windows 10 gets all system updates from Microsoft, not just the critical ones. It also enables access to the registry editor and system configuration functions. Except for the cosmetic limitations, it's basically the same as the activated version of both the Home and Pro variants.
The Security Questions
Going back to the questions posited above, it is safe to say that the security of an unactivated Windows 10 is similar to the activated one. This is because it is entirely the same as the activated copy. In fact, you can install a pirated copy of Windows 10 and turn it into a genuine one by purchasing a product key and using it to activate the OS you installed from an unofficial or non-Microsoft sourced installer.
More importantly, the unactivated OS is not deprived of system updates. It gets all the patches and improvements deemed necessary by Microsoft's development team. It even comes with Windows Defender, the built-in malware protection software added to the more recent versions of Windows.
In other words, both the activated and non-activated versions of Windows 10 have the same security features and components. The activation watermark does not indicate that one is less secure than the other. However, it's not wrong to say that Windows 10 needs more than its built-in security to make sure that it does not contract viruses or fall to cyber-attacks.
Windows Defender is a good anti-malware tool, but it is not enough to address all cyber threats. It's excellent as far as baseline protection is concerned, but not good enough especially for computers that are used to access various web pages and download different kinds of content.
Threats are not limited to malware sent as email attachments or embedded in files copied or transferred to a computer. There is also ransomware, DDoS, phishing, smishing, domain spoofing, and other forms of social engineering attacks that ceaselessly evolve to more effectively penetrate security defenses. A security platform can help deal with most of these attacks as Windows Defender is not designed to stop all of these. It cannot identify and tag potentially harmful links or downloads
Recommended Security Measures
To be on the safe side, it's still advisable to install third-party malware protection solutions. These are backed by experienced security companies that are always on the lookout for the most recent threats. Most of them don't only prevent malicious software, they also come with extra tools such as privacy scanners (and recommendations), web security add-ons (for detecting harmful links), data protection and backup, as well as network monitors.
Another essential security recommendation for Windows 10 users is to make sure that the OS is always up-to-date. Updates are available even to Windows 10 that has not been activated. It's foolish not to take advantage of the free updates. Make sure you don't stop the updates even if you have to occasionally consume a few hundreds of your internet data plan for it
Moreover, it's important to be mindful of the human factor that allows cyber-attacks to prosper. You need to be educated with the different kinds of threats you can possibly encounter. Be acquainted with how a phishing attack is done. Don't easily fall for hacker tricks that deceive you into giving your username and password or activating the remote desktop connection.
There are many instances when malware finds its way into computers despite having solid defenses. These may happen because the users themselves install suspicious software wittingly or unwittingly. Sometimes, they would even turn malware protection systems off to allow the installation to proceed. Make it a point that you only install applications from reputable sources. Also, avoid having Java plugins on your computer. The notorious Java Runtime Environment exploits will always be a problem.
The Takeaway
Yes, (free) un-activated Windows 10 can be secure. It comes with the same security tools included in the activated version. After all, it's only the "Activate Windows" watermark and lack of personalization that makes it different from the activated copy. However, it's recommended to add more defenses to ensure that vulnerabilities are adequately plugged. Make Windows 10 more secure by adding a third-party anti-malware solution, keeping it updated, and addressing the human aspect of computer security weaknesses.