Emails play a vital role in professional corporate and business environments. They are essential for communication, data transfer, and information sharing within organizations and across different companies. However, data loss can occur when files are mishandled, such as deleting a user mailbox from an Exchange without backup. When Exchange configured with Outlook, it stores mailbox data locally in OST file. Therefore, in this case, One solution is converting the inaccessible OST file into a PST file using third-party OST to PST converter software.
In this article, we will review the Stellar Converter for OST. We'll review the software's advantages and the steps to use it.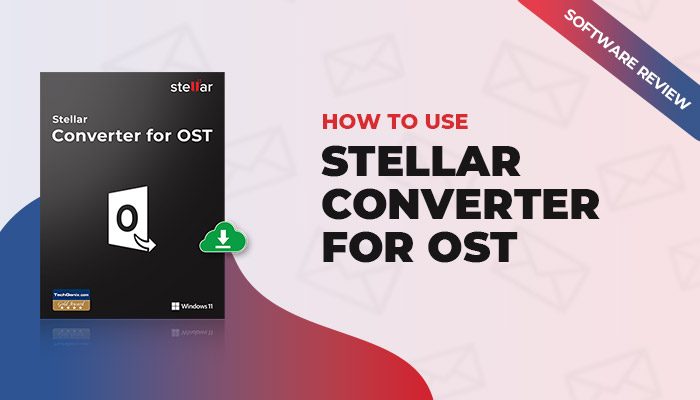 How to use Stellar Converter for OST
Stellar Converter for OST is a trusted and efficient software from company with almost three decades of experience and trust in the data recovery industry. This advanced OST file conversion software is packed with valuable utilities that help you to access your Outlook data stored in the.OST file, converting data from inaccessible or orphaned OST file to PST file, and a lot more such as MSG, EML, RTF, PDF & HTML.
Download and install the software. After the installation, open the software.
Upon opening the software, you will be prompted with a window asking if you wish to automatically load the available Outlook profiles from the device or add them manually. You can choose either.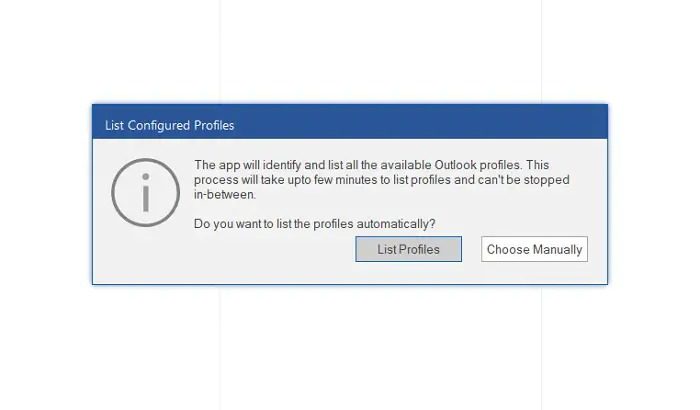 When manually loading an OST file, click the browse button. This will open a file explorer window. Select the OST file from there.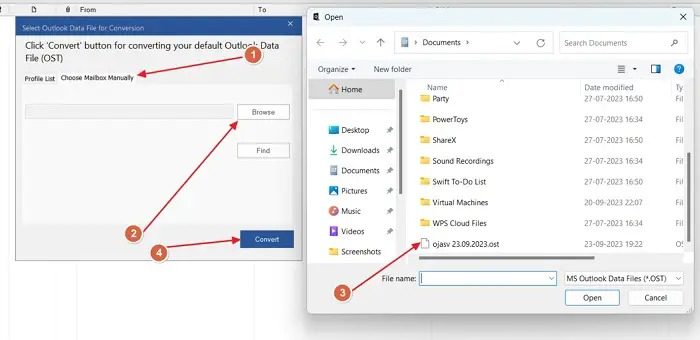 After loading the file, hit the convert button to initiate the conversion process.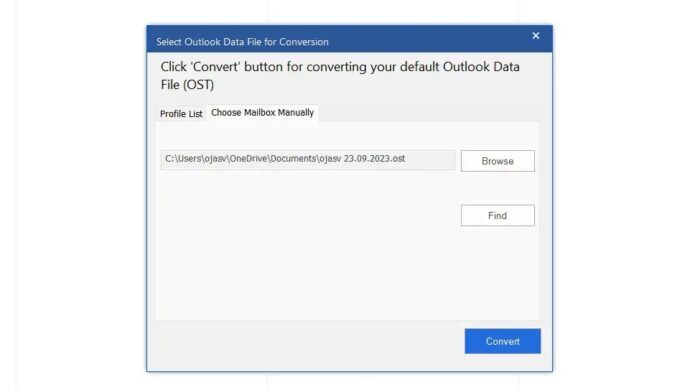 Preview the offline Outlook data extracted from the .ost file.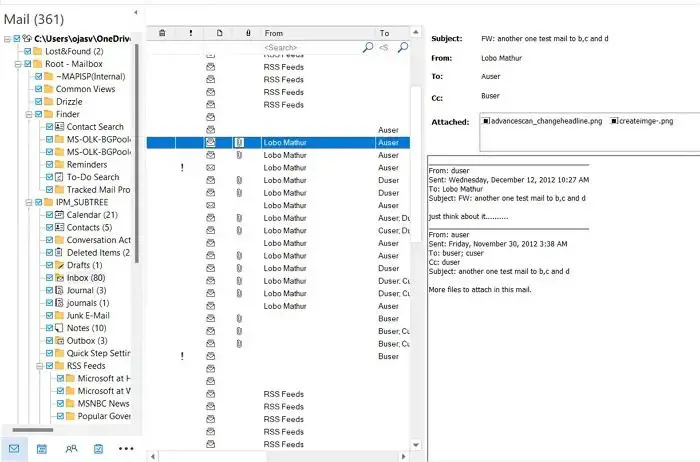 Save the converted file once you are satisfied with the extraction.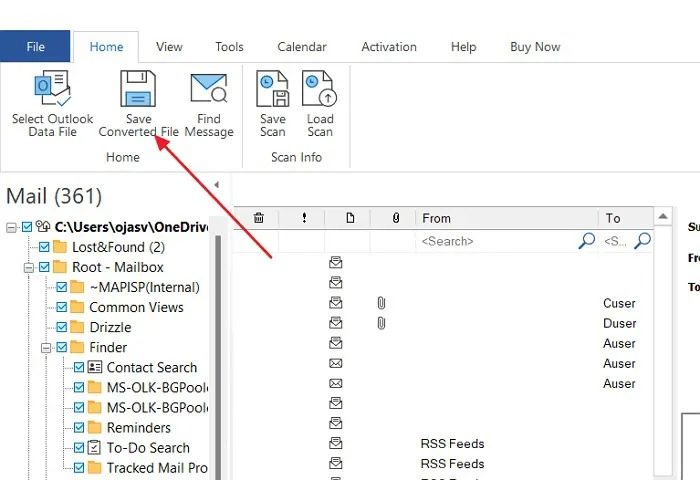 To enhance the usability of the software across continents, it is offered in 6 different languages, which can be toggled from the top right corner. The languages available are English, French, German, Italian, Japanese, and Spanish. You can also toggle between two Outlook themes, i.e., Outlook 2016 Colorful theme or Outlook 2016 White theme.
You can look up each message from a particular sender by utilizing the find message feature in the application. This allows you to validate the integrity of your data so that you know what you're paying for.
You can optimize your converted PST files by compressing them or even splitting them to prevent them from corruption.. The software offers a complete package when it comes to managing.OST and PST files. This feature is available in Technician Edition.
Features of Stellar Converter for OST
Technician Edition offers additional features, including exporting offline mailbox data directly into Microsoft 365 (Office 365) or Live Exchange, , splitting large .pst files,   and migrating data from compromised hosted Exchange accounts. Developed by Stellar, a company with over 30 years of experience in the field, this software provides a free preview of offline Outlook data before purchasing.
Stellar Converter for OST is reasonably priced and offers an intuitive interface similar to Outlook. It efficiently extracts all offline Outlook data from .ost file to PST, including emails, attachments, contacts, calendars, tasks, notes, journals, etc., ensuring you don't pay unless you're 100% satisfied with the extracted data.
Here is a detailed overview of every feature of Stellar Converter for OST:
Large OST File Conversion: The software skillfully converts large OST file to PST format while maintaining accuracy. It is ideal for situations where Outlook or Exchange Server is inaccessible.
Automatic Location and Listing of OST Files:  This advance options fetches  all configured Outlook profiles, This enables quick selection, scanning, and data extraction in the preferred format.
Comprehensive Extraction of OST Items: The tool thoroughly retrieves all components from the OST file, including emails, attachments, and contacts, while keeping the original mailbox structure intact.
Preview Feature for Offline Outlook Data Files: Users can preview item details in the converted OST file. This allows extracting specific items from the offline Outlook data.
Organized Sorting and Arrangement of Messages: The software organizes the extracted OST data, permitting the sorting of emails by different criteria.
Search and Save Specific Mail Items: It enables finding particular emails or items to save in formats like PST, MSG, EML, RTF, HTML, or PDF.
Save and Load Scan Information: Users can save the OST file scan information as a DAT file and reload it later. This facilitates a segmented conversion process.
Automatic Splitting of Large PST Files: An option automatically splits large PST files around 45 GB to prevent corruption.
Direct Export to Office 365: In Technician version,  tool can directly transfer converted files to Office 365. This lets users export mailboxes after logging into an Office 365 account.
Conversion to Various File Formats: The software enables converting mailbox data into different formats for viewing in multiple applications.
Batch Conversion of OST Files: It can convert several OST files to PST in a single batch, which is useful when transitioning email services. This feature is available in Technician Edition.
Encrypted OST File Conversion: The tool transforms encrypted OST files to accessible PST format, resolving encrypted OST access issues.
Advantages of using Stellar Converter for OST
Efficient Conversion: Swiftly transforms large and encrypted OST files into PST format while maintaining accuracy.
Comprehensive Extraction: Collects all components from the OST file, including emails, attachments, and contacts, keeping the original mailbox structure intact.
Versatile Export Options: Provides direct export to Office 365 and conversion to various file formats, improving usability across different applications.
User-Friendly Interface: Features an intuitive interface similar to Outlook, facilitating easy navigation and operation for users.
Preview & Selective Conversion: This enables users to preview and selectively convert items from the offline Outlook data before purchase.
That said, there is a bit of a learning curve, so the new users may need time to adapt to all the advanced features and utilities.
Conclusion:
Stellar Converter for OST is a powerful and versatile tool for converting OST file to PST format. It is easy to use and offers a wide range of features, including the ability to convert orphaned encrypted OST and IMAP OST file into PST file. It also saves the converted data in various formats, such as MSG, EML, RTF, PDF, and HTML.
Our experience using Stellar Converter for OST was smooth and powerful. The software was easy to install and use, and it quickly converted our OST file to PST format without any errors. We were also impressed with the software's ability to quickly recover inaccessible and encrypted OST file data with the permanent deleted items, highlighted in the red colour.
Overall, we highly recommend Stellar Converter for OST to anyone who needs to convert OST file to PST format. It is a reliable and powerful tool that can save the day if you lose access to your OST file. If you found our review to be helpful, please make sure that you share it with everyone!
Stellar Convert OST to PST
Functionality & UI

Conversion Quality

Speed of Conversion

Data Security & Privacy