In today's time, YouTube is a lucrative way to earn money online by producing videos. However, creating videos can be a pretty challenging task, especially when it comes to content ideas, creating YouTube thumbnails, working on video SEO, and more.
But luckily, all of these tasks can be automated and done effectively with the help of TubeBuddy. So the question is, what is this tool all about? If you haven't heard about TubeBuddy before, don't worry; I will share a comprehensive review to get you on board in this article.
What is TubeBuddy?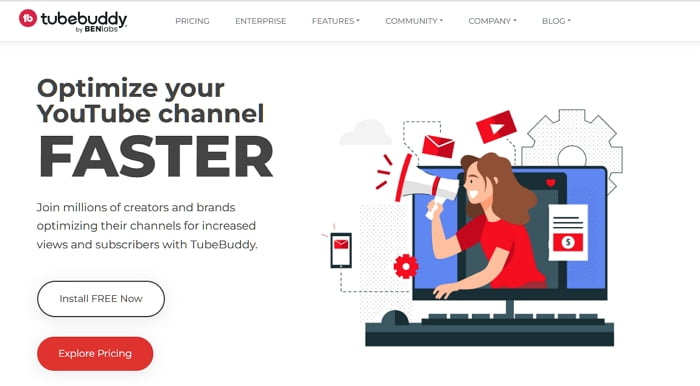 TubeBuddy is a web browser extension that aims to provide YouTube content creators with many tools to help them grow. The tool can research specific topic ideas, optimize your content, and help you with in-depth analysis and research.
It also comes with different video SEO tools that will help you improve your video's search ranking with optimized tags, titles, and descriptions.
How to optimize your Youtube Channel with Tubebuddy
Here is the list of features to help you evaluate the tool. We have explored the features in detail, along with screenshots to help you get an idea.
Keyword Research
TubeBuddy helps you with keyword research. As a result, you can optimize your video titles, descriptions, and tags better.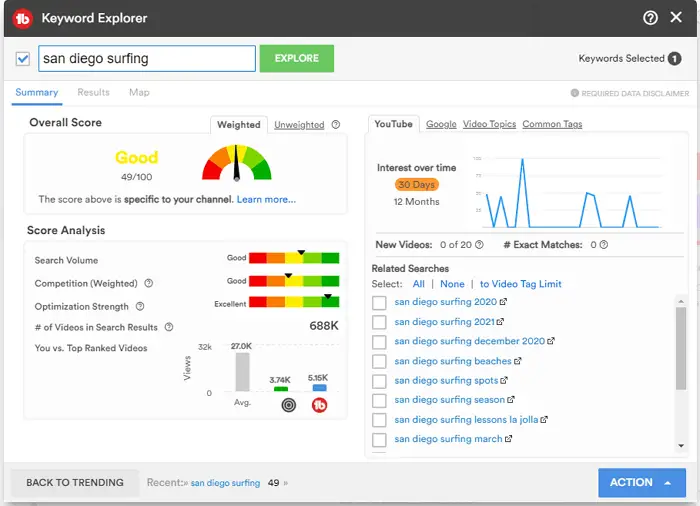 Even not just optimizing your videos, you can come up with new topic ideas through keyword research, know precisely what your viewers are searching for, and create content around that.
This will also help you increase your audience and videos, resulting in increased revenue.
Video SEO
It comes with many different video SEO tools which will help you boost your video's visibility and discoverability. For instance, you can A/B test and generate titles for your videos. Through this, TubeBuddy will optimize the results and develop video titles that can bring you more CTR.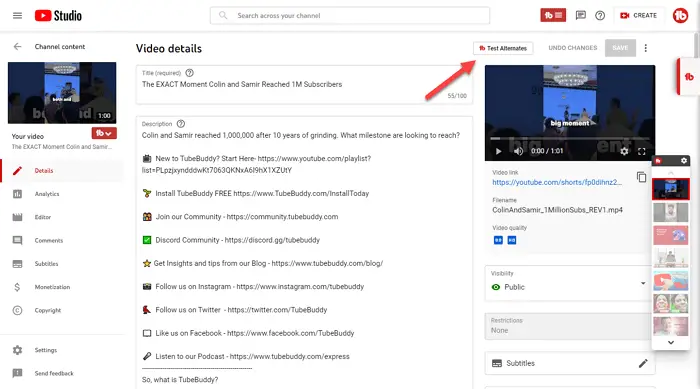 It also has a feature called Insta Suggest, which offers tag suggestions in real-time as you type. Or you can use its SEO studio feature to optimize your videos for better results.
Thumbnail Generator
TubeBuddy also helps you with a thumbnail generator. The tool will prevent you from spending too much time using photo editing tools.
Instead, you can quickly generate and use different thumbnails for your videos. You can also save and reuse templates for a clean, consistent look across your videos.
Competitor Analysis
It also comes with a competitor analysis tool that allows you to monitor and compare your channel's performance with competitors for better insights. You can look at your competitor's scorecard to know how they are competing with your channel, and you can also get competitor upload alerts and other stats.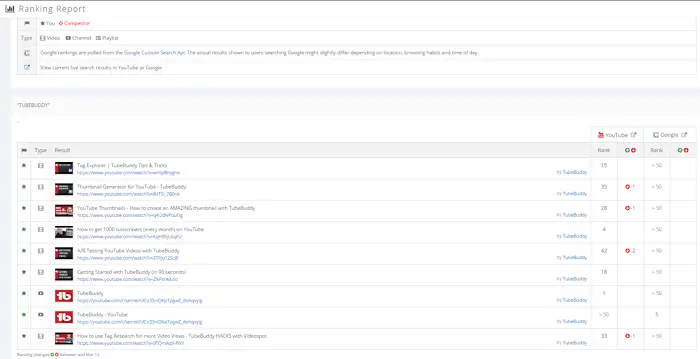 Bulk Editing
TubeBuddy also supports bulk editing. This little feature can instantly edit video metadata, tags, and annotations. So if you want to make slight changes to all your videos, this tool can be time-saving.
A/B Testing
TubeBuddy supports A/B testing. As a result, you can test different thumbnail and title combinations to maximize your video's performance.
Best Time to Publish
The tool also lets you know the best time to publish your videos for more engagement. So if you want instant traction as long as you upload your videos, you can use TubeBuddy to determine when your audience is most active to increase engagement.
Analytics Integration
With TubeBuddy, you will get better insights and analytics. So you can well-optimize your content. It offers you access to in-depth analytics to make data-driven decisions for your channel's growth.
TubeBuddy Pricing
Now coming to the main question, how much does TubeBuddy costs?
TubeBuddy has a free plan offering restricted access to all the features. However, if you want a full-fledged experience, it has three plans: Pro, Legend, and Enterprise.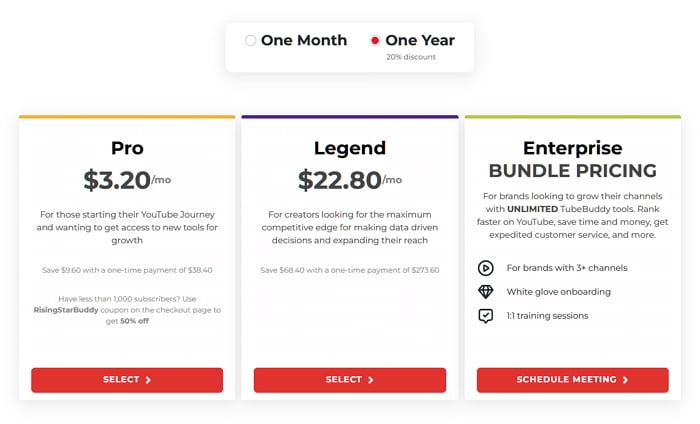 The Pro and Legend plans are priced at $3.20/month and $22.80/month, respectively, when billed for a year. And for the enterprise plan, you need to contact support.
However, if you are unsure about the service, you can get a one-month plan that is pretty cheap. It will help you understand how the overall tool works, and then you can go ahead with other plans for a longer duration.
Conclusion
Overall, TubeBuddy is an excellent tool for increasing your visibility on YouTube. It helps you with lots of data that helps you create better content, optimize your content effectively, and quickly grow your channel on YouTube. Also, it comes with affordable pricing and has lots of tools for you to try out.