In the ordinary world, we're accustomed to using markers, highlighting important documents or laying them out in folders of different colors. This allows us to quickly find the information we need and be more organized. Why don't we bring the same approach to our computer files world?
This is exactly what today's freebie is doing. Folder Marker lets you add colors and/or image overlays to Windows' folder icons. Seems trivial, right? Yet once you start using it, it quickly becomes essential. It's awesome. Let's see how this software works at first.
Customize Windows folder icons in two clicks
You know already how to change Windows folder icons in a standard way: right-click menu, properties, and "Change the icon" in customizing tab. But Folder Marker shortcuts this process to 2 clicks and this is what makes it so good for file organization. And what is more is that you can color the icons and add icon overlays as well!
Once you have downloaded and installed it, right-click the folder you want to customize. Go to "Mark Folder" item there, and click the icon you like. That is it!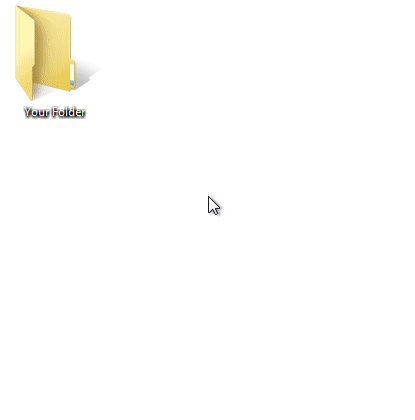 Folder Marker has a free basic version that allows you to mark folders with 25 icons and colors. You may download it from here anytime. There are also 2 paid versions of Folder Marker: Home ($24.95) and Pro ($34.95). These versions allow you to get up to 150 additional folder icons, and get advanced features such as a backup feature or ability to customize Network folders.
With the Home version, you can organize your Windows folders according to colors, alphabet, numbers, and priority.
There more than 86 built-in icons in Home version and you can always add new ones to the tab. You can download new icons somewhere on the Internet or choose special thematic sets from the Folder Marker websites.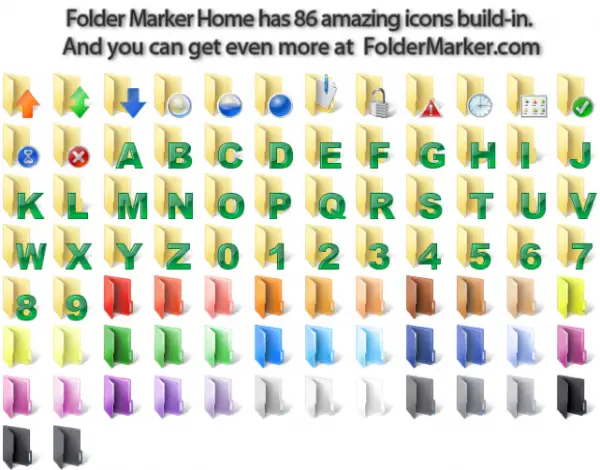 And what is the best, now you have a great chance to get Folder Marker Home for free!
Download Folder Marker Home till 31/03/2018 and use it for free!
To get the deal, click the link below, then enter your name and e-mail address. From there you'll receive a confirmation email (mine arrived almost instantly, but Gmail put it into the spam folder) where you need to confirm your wish to be subscribed to the newsletter. When you are done, you will get another email with your registration code and a download link. You must use both to take advantage of this giveaway.
You'll also receive occasional mailings from the developer, of course – the tiny price you pay for a free $25 utility.
Download Folder Marker Home for free and start customizing your icons right away!
Now you'll have a great tool that will make Windows more convenient and colorful for you.