In the past, companies spent countless hours updating and sharing knowledge among employees manually. Storing business knowledge data and information in multiple filing systems, in different locations, and on various computers or devices took a lot of time, effort, and resources. This is especially true if some staff members leave the company, retire, or are on vacation, and no one can access the existing documents. If it continues, it can adversely affect efficiency and profitability.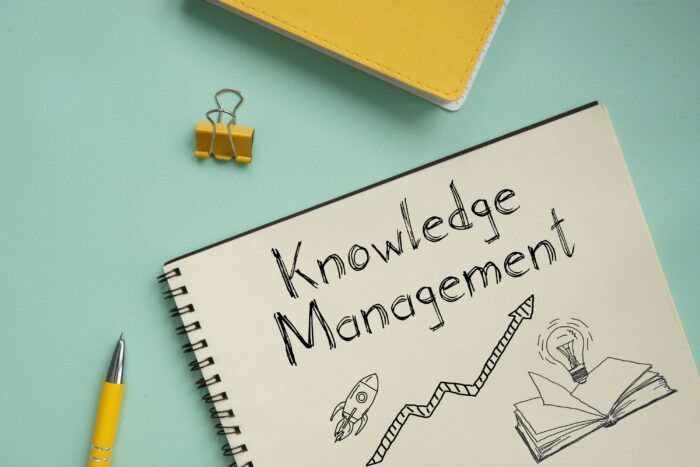 A study shows that only 50% of businesses thrive after five years of operation, and around 33% make it to their tenth year. Most of these companies fail due to common reasons, such as financial problems and poor strategic planning or marketing. However, one of the primary causes and might be the source of all these challenges is the inability to create and leverage business knowledge management efficiently.
What is Knowledge Management?
As the name suggests, knowledge management (KM) is a process that helps store, organize, and share corporate knowledge. It allows businesses to leverage the collective intelligence of their team members, customers, and partners.
Without the right KM system, your business operation becomes ineffective, and you won't be able to go in the right direction or move forward. This is because all the information needed to make sound decisions may be spread out in many data silos and formats, making it difficult for teams to access and process it. Simply put, it's a system that reduces the time to search for information, improves collaboration, and increases team productivity.
Now that you've learned the importance of KM software, let's discuss how to choose the best one for your needs.
Tips for choosing the right knowledge management software
Did you know that knowledge management solutions are increasingly becoming a necessity and popular for businesses? In fact, experts valued its global market size to reach USD$58.81 billion by 2028 with a whopping annual growth rate of 12.5% over the analysis period. This figure indicates the importance of this technology and how businesses should take advantage of it.
To get the best value for your investment, here are helpful tips to consider when choosing the right knowledge management software:
Analyze and understand your business requirements
Every company is unique and has different needs. Before choosing any KM solution, you must assess your current systems and processes. This includes understanding the objectives of your project, its scope, and how it fits into the company's overall strategy.
To give you insights, here are some questions to ponder:
What are the organizational goals for KM implementation?
Who will use the software, and what role will they have in managing it?
What data and information do you want to store?
Do you often share files and documents with your team and customers?
What type of permission levels do you need?
Is your business expanding or changing anytime soon?
Determining and analyzing your business requirements will help you choose the right KM software. After all, the goal is to provide you with the most comprehensive and efficient solution, which should be tailored to your specific organization—not the other way around.
Evaluate the system's features
No two technology are the same. While there are some similarities, each knowledge management software offers distinct features. Check their functions and capabilities to get the best value for your money.
A reliable KM system should have features, such as the following:
Document management, version control, and collaboration
Advanced search capabilities
Customizable workflows or automation tools
Reporting and analytics
Security and access control
These are some of the essential features that KM software should have. Explore and assess the technology and see if it meets your business goals.
Consider scalability and configurability
It's no secret that businesses change over time. As yours grow, so should the software you're using. Choosing a knowledge management technology is no exception, as your company's needs and objectives will evolve as you move forward. For instance, your marketing campaign may require additional strategies and resources. You'll need to gather, store, and manage data more efficiently as you compile different tactics and insights your team and partners suggested. However, it can hinder your progress if your system can't handle the increased workload.
That said, look for KM software with scalability and configurability factors. This feature can adjust the system as needed to adapt or accommodate your new business requirements—no matter how often they occur. This, in turn, can help you minimize costs, as you won't have to switch from one solution to another.
Check the security and compliance
As the modern world increasingly shifts to digital, the risk of data breaches or other cyber threats also increases. In fact, 15 million business data records were exposed globally in the third quarter of 2022. This statistic proves the importance of data protection and how businesses should prioritize this matter when choosing a knowledge management system.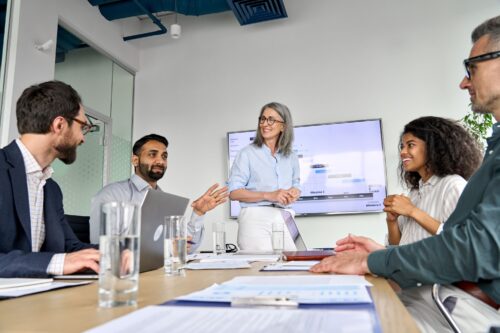 Knowledge management technology and the underlying infrastructure must be protected according to industry standards to ensure optimal security. That entails:
Secure storage protocols
Intrusion detection systems
Encryption algorithms
Access control mechanisms
Disaster recovery plans
These are just some security measures that should be implemented in a KM system. Ensure they comply with industry regulations and standards, such as HIPAA, GDPR, etc. This will help your business protect confidential data from cyberattacks and avoid costly fines or penalties due to lax security policies.
Research the vendor's reputation
It's worth emphasizing—not all vendors deliver the same quality of service. Before settling on any knowledge management software, conduct thorough research and find out what other companies say about the service provider.
Here's a checklist to help you out:
Read customer reviews, testimonials, and case studies.
Ask your peers for recommendations.
Check for certifications or awards.
Know the terms of their service, implementation, and training.
Ask for a free trial or demo.
Review the vendor's security protocols.
It's also essential to note that a reputable vendor can provide more than a technology solution. Moreover, they should offer comprehensive customer support and ongoing maintenance for your company's needs. Of course, technology isn't foolproof—and it's inevitable to experience problems or issues occasionally. When this happens, you would want a support team to help you troubleshoot, get back on track, and address related concerns.
Conclusion
Selecting the best knowledge management system requires careful consideration and proper evaluation. With the right technology, you can foster collaboration and increase productivity while mitigating risks associated with data security. Let this innovative knowledge management software do the heavy lifting for you and your company—so you can focus on more pressing tasks.