Gone are those days when content creation was time-consuming. AI tools simplify everything in this new era, and users can create content quickly. Whether you want to do copywriting, photo editing, or making, AI tools can make your job easy. Today, we will review the Simplified AI platform, which is one of the most popular and reliable AI platforms that can fulfill your requirements as you need. Let's discuss its features and how it works.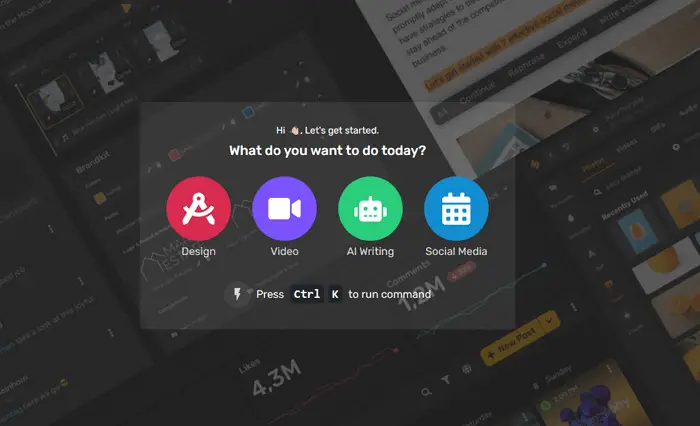 Simplified AI Key Features 
AI Writing
Simplified offers an innovative AI writing tool to generate plagiarism-free content for more than 70 use cases like blogs, social media, articles, product reviews, etc. You will get 70 AI writing templates for landing pages for different uses.
The best part of this AI platform is that you can translate content into more than 30 languages. 
AI Design
Simplified offers design opportunities like text to images, AI presentation, and the generation of social media quotes. You have to put your idea as text, and it will provide the AI-generated output according to your need.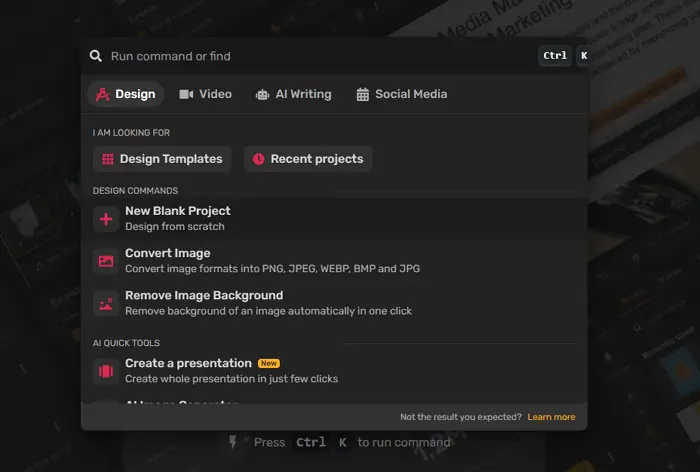 AI-Generated Video
With simplified help, you can create videos for YouTube shorts, TikTok, Pinterest Video pins, Instagram videos, Facebook cover videos, and many more with suitable pixels and sizes. It also provides different attractive templates for users who like any and wants that type of video format. 
Social Media Planning, Publishing, and Analytics
Simplified offer content calendar overview, social media analytics tracking, content calendar, and social media share links via chrome extension features. These features help the user manage their social media activities and share blogs. 
AI Image Generator 
This AI platform offers one-click text-to-image creation, which is very helpful for users. 
Remove Image Background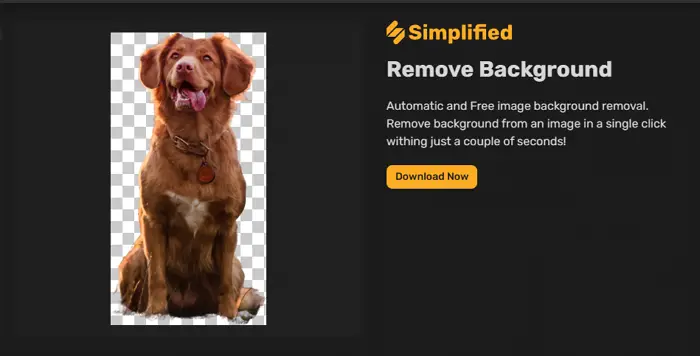 The remove image background tool of Simplified helps remove unwanted backgrounds from any image per the user's need.
Generate a Colour Palette
The color palette generation feature of Simplified provides users to create and design images of their color combinations. You need to drag the image, and the tool will use the hues and primary colors to generate your palette.   
Eraser 
This AI platform offers an eraser tool that helps users erase unwanted elements from their design within seconds.
Convert Images to a Different Format
The image converter of Simplified is handy for users who want to convert their image files in different formats like PNG, JPEG, WEBP, and BMP with simple clicks. 
Crop and Resize Images
With the help of the crop and resize tool, users can easily crop and resize images according to their requirements, whether they want to resize for an Instagram post, Facebook story, YouTube video, or a Pinterest pin. You can also resize images specifically as per your requirement.  
Video to GIF Converter 
The single-click GIF maker simplifies users to convert their videos into GIFs easily. 
Simplified AI Platform Pros and Cons 
Here, in this part, we will discuss the pros and cons of this AI platform. 
Pros 
AI Image generator, powered by DALL-E and Stable Diffusion 

Image Background remover

Content Rewrite using AI. 

Users will get more than 70 writing templates.

Real-Time collaboration with the team 

Schedule content for different social media websites

Comes with a Chrome extension. 

Fast and efficient chat support 
Cons 
For free users, only 3000 words per month of AI writing.

 No AI image enhancer 

Doesn't have an SVG export. 

Translations to other languages are Incompetent.  
How to use Simplified?
To use Simplified, first, you need to register on this platform, and you can do that via email.
Visit the official website and go to the sign-up page.

Now enter an active email address that you want to create your profile.

Put your organization or company name, if there is any.

Set a strong password and retype the password again to confirm.

Now click on sign up!
After signing up now, you can use this platform. If you want to use the premium features, then go for subscriptions.  
Generate Art from Text Using Simplified AI Art Generator?
To generate art from text using Simplified, follow the steps below.
Open the AI Image Generator from the AI Quick tools option from the Simplified dashboard.

It will open a new page where you must put your text, which you want to convert as an image.

Now click on the generate button near the text bar. 

It will take some time to generate the AI image per your text.
Limitations and Premium Pricing
According to your need, like AI content writing, Graphics designing, video editing, or social media publishing, you can choose one of the plans Simplified and subscribe to it. You will get the exact pricing structure for all categories mentioned below if you want access to more than one category.
The prices below are based on the Annually plan, which offers a 30% discount to creators. We will suggest you go with the annual plan for affordability. Simplified comes with three paid plans Small Team, Business, and Growth.
    Small Team

   

 Business 

         

Growth 

$ 21/Month (5Members)

$35/Month (5 Members)

$85/Month (5 Members) 
Copyright and Distribution of Generated Artwork 
When it comes to copyright and distribution of generated artwork, there is no such clarity on it! As we all know, It becomes progressively widespread; here is the question who owns the copyright to images or artwork created by AI? Now there is no clear answer to it. Some companies claim they own the copyright to any image created by their AI tool. On the other hand, other companies release their AI images into the public domain for use. 
The copyright and distribution of AI artwork discussion is a never-ending topic as there are no clear rules and regulations. In the meantime, knowing the potential legal implications of using or creating images is crucial. If you want to use AI-generated images for your business or any personal project, we will recommend you get legal advice to ensure you are not violating the copyrights.