Nowadays, people have a tendency to use more and more secure passwords due increasing hacking attempts and ransom attacks.  But there's a huge drawback if you choose long passwords like you might forget the password some day and your brain may not be able to memorize strong passwords.
Recover forgotten or lost Windows 10 Passwords
Now, before you do something like formatting your PC or re-installing the operating system, it is better to try and recover the password. In this post we will see how to recover Windows 10 password while keeping all the files on your computer intact, using iSeePassword Windows Password Recovery Pro, Offline NT Password and Registry Editor or the Microsoft website.  Certainly, you can reset the password of your system with a password reset disk but in our knowledge most people don't even bother with creating a password reset disk unless the disaster comes in their life. So, let's dig in and see how to recover Windows 10 password if forgotten.
1: Recover Windows 10 Password with Offline NT Password and Registry Editor
Offline NT Password and Registry Editor is a fast Windows password reset program that completely removes the password from any Windows computer. Unfortunately, it is a text based simulating program that requires high level of computer expertise before you could this program. Yet, we will show you how to use this software to unlock your Windows 10 PC.
Step 1. Download Offline NT Password and Registry Editor on a different computer and burn the ISO image file on a thumb drive or CD/DVD.
Step 2. The burnt ISO image file will automatically create a bootable disc that you could use to unlock your Windows 10 computer.
Step 3. Insert the bootable disc on your main system and reboot to load the program automatically.
Step 4. First select the partition where you have installed the operating system.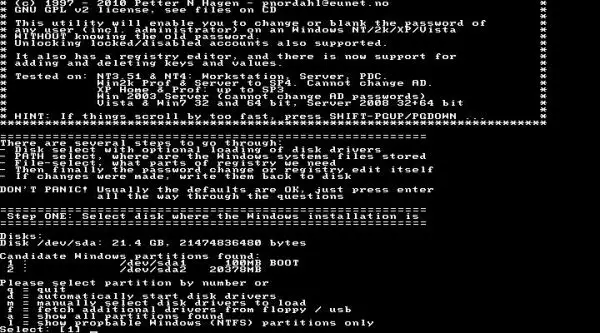 Step 5. Now, choose "Clear user password" to completely erase the password from your PC.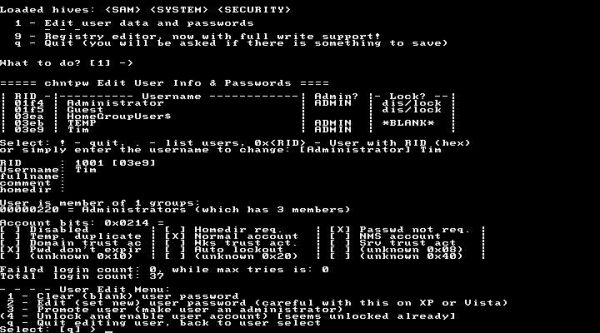 Restart your computer and it should no longer ask you to input any password to enter into your computer.
Cons –
Complicated text based program.
Doesn't work with Windows 64 Bit versions.
2: Recover Windows 10 password with iSeePassword Windows Password Recovery Pro
If you are looking for a simple and reliable solution to recover forgotten Windows 10 password then you cannot go past by iSeePassword – Windows Password Recovery Pro. An award-winning and most power Windows password recovery program that offers 100% guarantee to reset the password of your PC. There's no password in this world that cannot be cracked by iSeePassword. Whether you are using a text password or PIN or picture password, it has the ability to destroy all of them with a single click on your mouse.
First, you will need to get access to a different Windows computer and install the software in it. Next, insert a memory drive and click on "Burn USB" to make the password reset disk. The program will automatically burn the ISO image file on your removable drive and will make it perfectly bootable so that your locked computer can read it easily.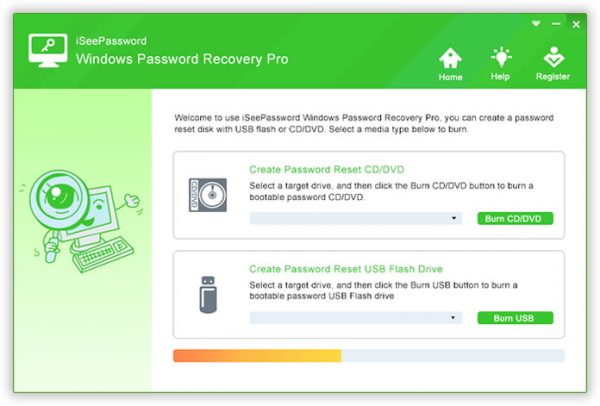 Next, insert the memory drive on your password-protected PC and wait for the program to load on the home screen. Then, simply choose the Windows version of the computer and the username from the given list. Now, hit the "Reset Password" button and restart your PC.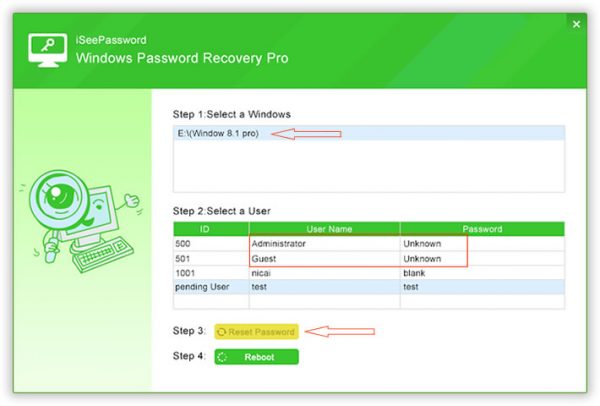 SUCCESS!! You are no longer required to input any password and your computer will welcome you normally.
It works all Windows OS including Windows 10, Windows 7, and Windows 8.
You can see the detailed guide on iSeePassword.com.
3: Reset Microsoft Profile Password (Works with Microsoft Account only)
If you have chosen Microsoft account as your account type to protect your PC then you can directly reset the password of your Microsoft account using any computer or smartphone. This works only if you are using an Email and password to enter into your PC otherwise if you are using local accounts then this method is pretty much useless.
Step 1. Go to live.com and visit the official forgotten password page. Click on "I Forgot My Password" and continue.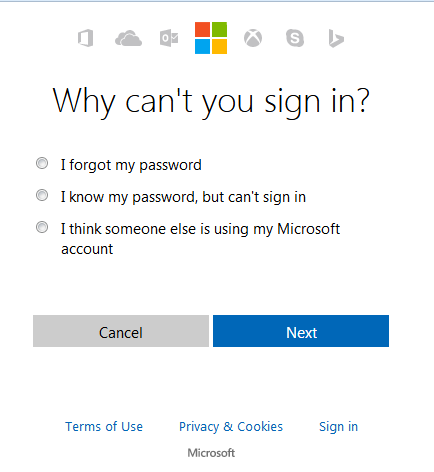 Step 2. Enter your Email or phone number associated with your Microsoft account.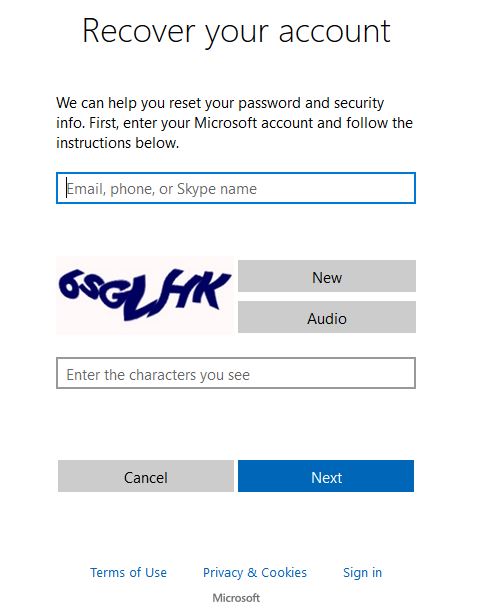 Step 3. Receive the OTP on your recovery email or phone and finally, setup a new password for your MS account.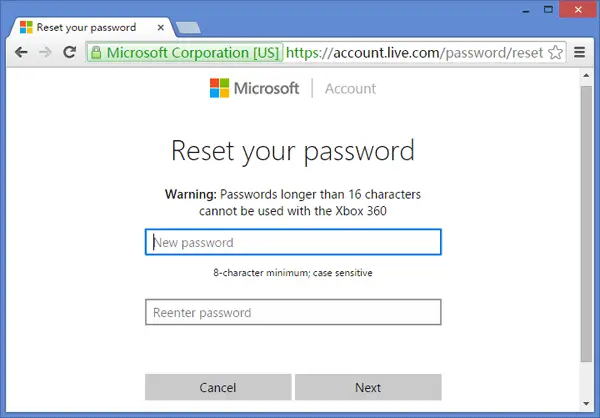 Reboot your locked system and use the new password to login to your PC again.
Cons –
Won't work with local and administrator user accounts.
If you reset the password of your MS account then it will directly change the password of any Microsoft related service as well like Skype, Hotmail, OneDrive, etc.
Conclusion –
In this guide, we have mentioned the most favored ways to recover the Windows 10 password, if forgotten. It is indeed possible to reset computer password without losing any files or folders from it and in this tutorial, we have shown that you don't require having any knowledge of your previous password in order to reset it completely. iSeePassword – Windows Password Recovery Pro is a popular password reset program that has been downloaded and trusted by millions already. It is free to try, so don't hesitate to download it today from iseepassword.com!
iSeePassword – Windows Password Recovery Pro -
$29.95
UI & Navigation -

90%

Recovery Process -

95%

File Format Support -

95%

Recovery rate -

95%