Most of the iPhones that are sold worldwide are carrier-locked. It means they only accept the SIM of a particular carrier. While it's done intentionally as the carrier offers consumers subsidies, they pay less in a very long time. If the consumer wants to remove the restriction, then they have to pay a fee. On top of that, if you go outside your country, you will end up paying a lot of money which can be cheaper with a prepaid plan.
How to Unlock iPhone to Any Carrier
While it's a fair deal, not everyone wants to get locked, especially if they are not happy with the network. There is no fair clause that helps consumers to cancel the deal based on the Carrier issue. That's where you need software that can help you remove the restriction to use it with any Carrier, i.e., Unlock iPhone to Any Carrier.
Once such software is iToolab SIMUnlocker comes into the picture. It can remove the restriction and error—SIM not supported/not valid—which you receive when using another carrier's SIM in a locked iPhone.
iToolab SIMUnlocker Review
It's a professional application designed to bypass carrier SIM lock and fix any activation issue you may get with your iPhone. It's a simple process that can be done in few minutes.
The software exploits a loophole using the Checkra1n tool and unlocks the phone. In the process of doing so, the iPhone will be Jailbroken, but that doesn't matter if you are careful about it. Once done, you will be able to use any network worldwide and bypass any sim lock.
Features of iToolab SIMUnlocker
It takes only Five Minutes to unlock iPhone
Permanent unlock
Available for all carriers such as AT&T, Sprint, T-Mobile, and Verizon.
Support iPhone models from iPhone 5s – iPhone X with iOS 12-14.7.
Available for both macOS and Windows
Note: The software does not need your IMEI number to unlock your iPhone.
How to unlock using iToolab SIMUnlocker
Before we go ahead and talk about the unlocking process, you need to make sure of two things. First, the iPhone is not blacklisted by Apple or any of the carriers. Second, make sure to turn off Find My iPhone feature before bypassing the SIM lock.
Step 1: Download the software, and install it on your computer. Make sure to unlock it using the activation key.
Step 2: Next, connect your iPhone using the original cable, and make sure the PC detects it.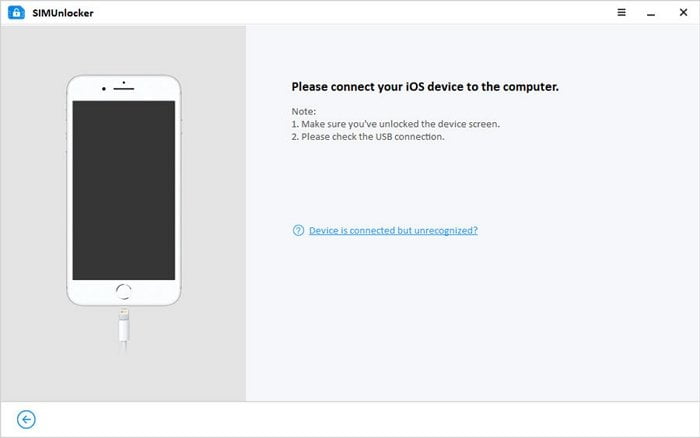 Step 3: Once the software detects the iPhone version, it will then jailbreak your iPhone using the Checkra1n tool. You should see a progress bar where the software downloads the package.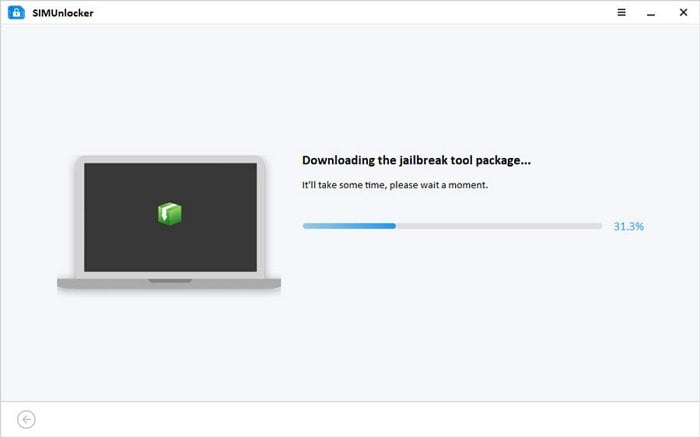 Step 4: Once the package is downloaded, iPhone is Jailbreak; the software will then check the device eligibility.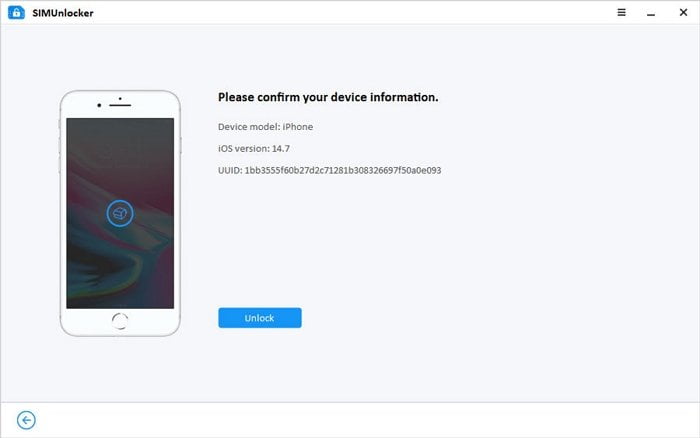 Step 5: If it's eligible, then disconnect and reconnect the phone to the computer to make sure there is no issue with that. Finally, press the Unlock button to remove the SIM lock.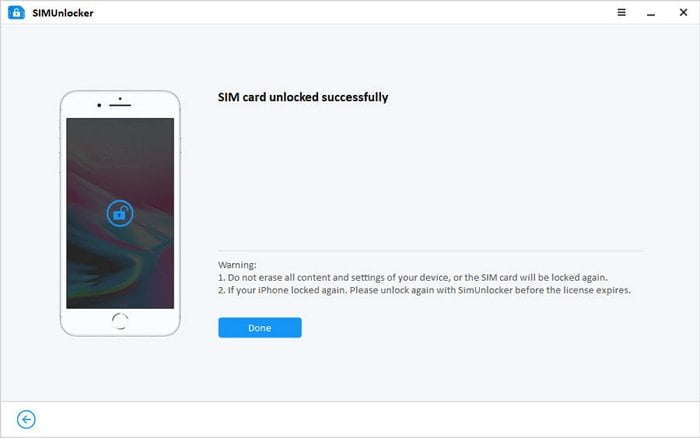 Here is a video explaining everything
You can use the same method to Unlock GSM iPhone.
There are other ways to unlock iPhones, but their efficiency rate is not that high, doesn't work on all iPhone models and the rates can be higher compared to this software. The methods include using SIM unlock chip and online unlock service.
Once unlocked, try using another SIm on your iPhone, and check if it connects to the network. Also, make sure to browse the internet and make a call to confirm the phone is unlocked. In case it doesn't work, try unlocking again using the software.
Pricing
The company offers multiple slabs of pricing so it can fit everyone's pocket. You have one year plan ($34.95), which allows you to unlock up to five devices on a single computer, and then there is a monthly plan ($29.95) if you only need to do it once. You also have a lifetime plan ($49.95) and a Business plan ($599.95) if you need to unlock all your employee's iPhones, and there is no limitation on the number of devices you can unlock.
That said, you can get a 30% off on the pricing by using
coupon code: PLAB30S.
The company also offers solid support where you can get help in case you are not able to unlock your iPhone. You can also get a refund in case there is an issue by talking to their customer support.
Conclusion
iToolab SIMUnlocker is an excellent tool for those who are annoyed being carrier locked, facing coverage and internet issues, but still cannot get rid of it because you need to pay a hefty amount. The software can not only save you a lot of money but also make sure that you can switch to any network. You can even pick a prepaid SIM when you go out of the country and not pay high charges of incoming and outgoing calls.
iToolab SIMUnlocker -
29.95$
UI & Navigation -

95%

Major Mobile Carrier Support -

95%

Speed of Unlock Process -

98%

Support all iPhones -

95%

Available MacOsX and Windows -

95%