iTunes has become synonymous with Apple ever since its release. Apart from its purpose as a music listening software, it has become the default application for Apple users for interfacing with their iPhones and iPads. While there are tons of amazing features in iTunes, it can be a nightmare for people who use Windows. iTunes syncs amazingly well with Apple products, but when it comes to Windows, there are several issues that come up. Many Windows users find themselves frustrated with the fact that iTunes works very slowly when used on a PC. But a solution has been created to solve these issues, and that solution might be the WinXMediaTrans for Windows PC. But is that only what it is or is there more to WinXMediaTrans that meets the eye? We take a good look at this software in this review so we can find out.
WinXMediaTrans Review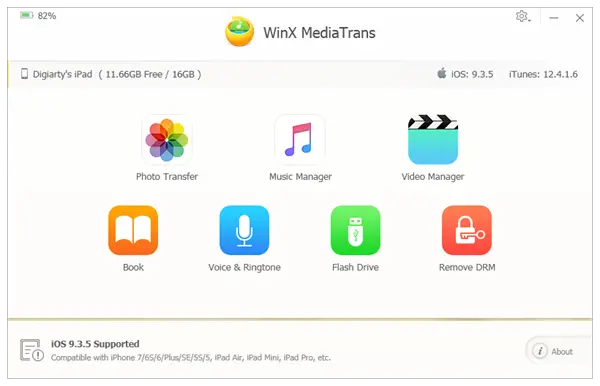 WinXMediaTrans is a software developed by Digiarty Software. It is a file transfer tool made for Windows users for transferring media files such as photos, videos, songs, etc. from their iPhones or iPads to their PC. Transferring files from your iPhone or iPad to your PC can be a huge headache, and we have, all been there at one time or the other. One would wonder why it's so easy to transfer files from Android to PC but not on your iPhone or iPad to PC. The WinxMediaTrans claims to be the software to do just that.
But is there more to this software than just transferring files? The WinxMediaTrans can also help in sending voice memos from Apple devices to PC and can remove DRM from purchases made on iTunes. It also acts as a media manager where you can delete media files, create playlists and even make your iPhone into a flash drive.
Installation and Operating System
WinXMediaTrans is a small software and can be downloaded almost instantly if you have a decent internet connection. The installation process is quite simple and takes very less time. There is no need to click on endless pop ups asking you to install secondary tools and such. It can be installed on a variety of operating systems such as Windows 10, Windows 8.1, Windows 8, Windows 7 and Windows Vista. Similarly, the Mac edition of the software can be installed on Mac OS X 10.6 and above.
Interface and Use
Once the software is opened, you will find a simple but elegant UI awaiting you. The various icons pop out really well, and the layout is clear and straightforward. Everything you need is right there organized in a neat fashion. It also supports various languages such as Japanese, French, and German apart from English of course. The various options available are Video Manager, Music Manager, Voice & Ringtone, Book, Flash Drive, Remove DRM and Photo Transfer. The functionality of these options will be explored in the section below.
iTunes Alternative for Windows
WinXMediaTrans comes with a variety of options & features which are aimed at helping you a number of different purposes.
1) Photo Transfer – One of the most essential purposes of a media file transfer is, of course, the ability to transfer media files such as music from one device to another. Apart from camera roll, any pictures from third party apps can be transferred as well. In this software, you can either specifically choose the photos you want to transfer, or you can simply select them all and send them. You can preview photos by double clicking them, and you can even group them into various categories such as day, month, year, etc. The software also has the "Refresh" option which will allow you to refresh the files on your device and make them visible. So if you take any pictures after you connect your device, you just need to hit the "Refresh" button. There is no need to plug the device on and off to make the new photos visible. You can also transfer photos from your PC to your Apple device and even create or delete picture albums.
2) Music Transfer – This allows you to transfer your favorite songs from your Apple devices to your PC and vice versa. Moreover, it also acts as a song editor where you can edit meta information like the title of the song, the artists who made it, etc. You can also create/delete music playlists and even convert audio files from one format to another. The "Refresh" option is also available here.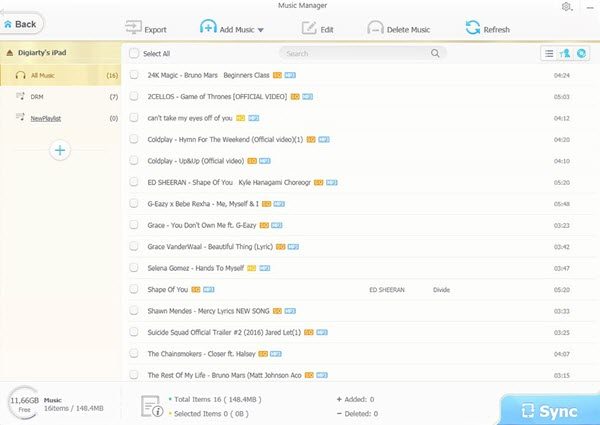 3) Video Transfer – This feature is particularly interesting because it offers a lot more than just transfer video files. The WinXMediaTrans also contains two very handy options which are the "Auto Convert" and "Auto Rotate". Using the "Auto Convert" option you can change your video file formats from one type to another. This is extremely useful because file formats such as MKV, AVI and AVCHD are not supported properly in iPhones. Utilizing this option, you can change these video files to MP4 which is iPhone compatible. By using the "Auto Rotate" option, you can change the visual orientation of your favorite videos to get the best immersive experience possible.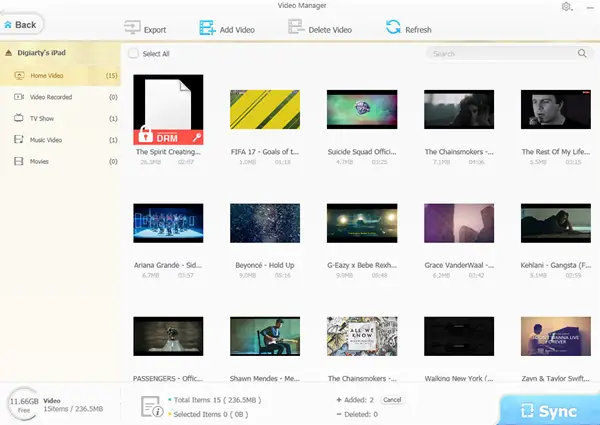 4) Book and Voice & Ringtone – The "Book" option allows you to transfer your favorite eBooks from your Apple devices to your PC and Vice Versa.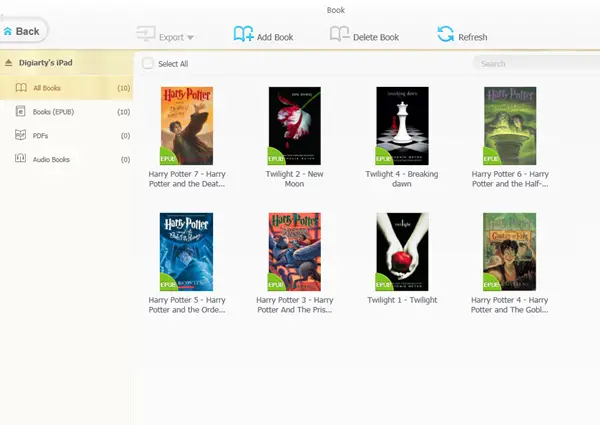 By using the "Voice & Ringtone" option, you can transfer ringtones and even make custom ones for your iPhone.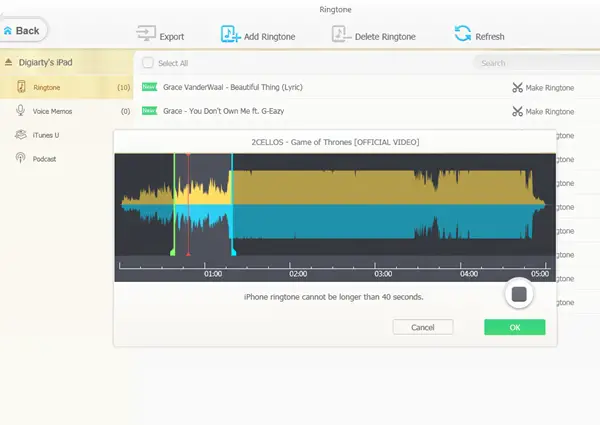 5) Flash Drive – This allows you to use your iPhone as a flash drive and its free of cost.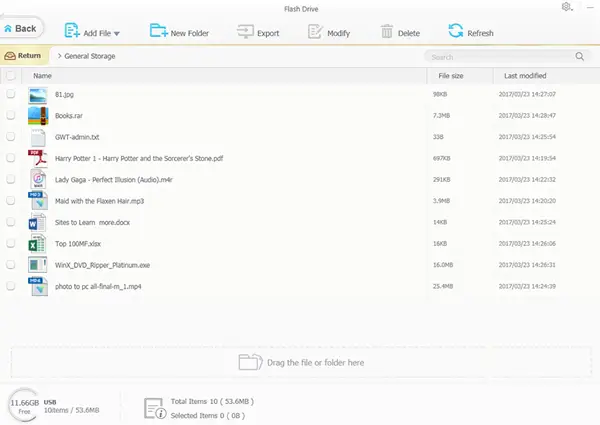 6) Remove DRM – This helps you to remove the pesky DRM from your favorite movies, songs and other files to use them on other devices. However, any improper use of this option won't be allowed.
Overall Thoughts
Overall WinXMediaTrans does exactly what it is supposed to do and much more. Apart from the various useful features mentioned above, what really makes it an amazing software is its speed. It loads and transfers files very quickly between devices which are a very important factor when it comes to media transfer tools. It is lightweight, visually elegant and very fast making it one of the best file transfer tools out there. The only downside is that you cannot transfer contacts and notes, but in time, these options might just be possible.