When it comes to gaming on Android, there are a plethora of games, and some are outstanding ones. However, the biggest problem with Android gaming is that you are limited to devices, and you cannot use a keyboard and mouse to play the games. That is where Android Emulators on PC come into the picture.
These emulators can run Android on PC just like on Smartphones and come with all advantages a PC gamer can have. The emulators also come in handy for development and, lastly, for enhancing the experience.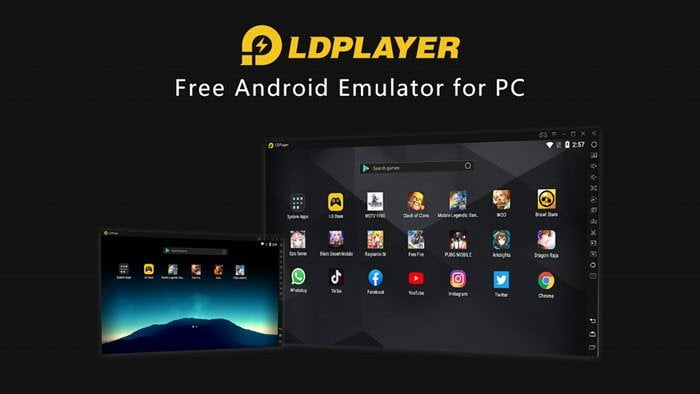 LDPlayer Emulator review
Today we are talking about LDPlayer, which is one of the best Android emulators you can have on PC. The emulator works on Intel, or AMD powered computers, offers game optimization, supports keyboard and mouse, and more. All this makes the emulator stand out and turn your PC into an Android gaming system.
LDPlayer comes in two flavors, one which supports Android 7.1, and the second supports Android 5.1. So, if you have old games that the latest version of Android is not supporting, LDPlayer has got you covered.
LDPlayer Features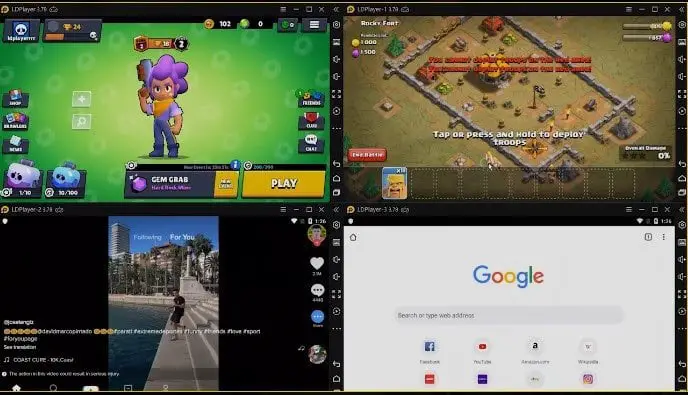 Custom Control offers a keyboard, mouse, and controller.
Multi-Instance allows you to open several games simultaneously.
Multi-instance sync offers reload of the games.
Macros or Scripts allow you to get things done automatically.
High FPS/Graphics support
Updates are rolled out every month.
Supports a wide range of games
Optimized for games like Clash of clans, Free Fire, Black Desert Mobile, and more
Play games from their in-house store or Google Play Store
Depending on your computer configuration, you can play in high settings
Supports installing APL from third-party websites.
There are three essential features of the LDPlayer, which you will love to use it.
Keymapping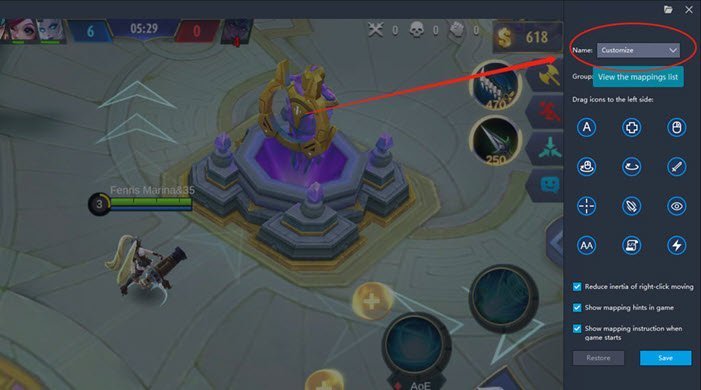 It's a built-in tool that can you can use to map the keyboard to command actions in LDPlayer. You can call it as hotkeys, which perform some activities which cam emulate a set of actions if you would have played on the mobile device. The advntage of using this feature is you will save time, and your reaction will be lost faster compared to other players even though you are playing using a keyboard. There are multiple things you can map. Here are some examples:
Multi-press: Some games allow you to fire fast by press an on-screen control. You can map it to a key, and when you keep it pressed, it will keep on firing.
Quick Switch Weapon or Role: Some games allow you to quickly cycle between weapons or special power or a role of the player. If you win a fight, it can help you quickly switch roles, make your move with a special weapon the other role had.
Macros: It allows you to perform a set of predefined actions. The best part is that it is not limited to a game but applies to a complete LDPlayer. If you always play a certain mode in PUBG, you can set a series of finger movements and launch it.
Multi-instance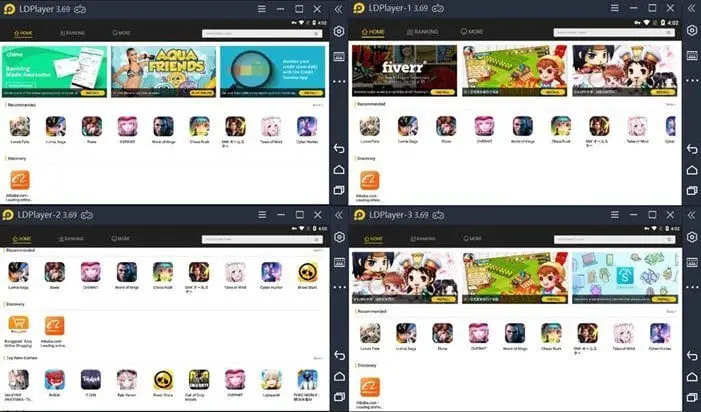 If you have a large screen, multi-instance allows you to play multiple games with multiple accounts. You can split your screen into 4, and play 4 games simultaneously.  As a matter of fact, you can launch any number of instances, and as long as your computer and monitor supports it, it will work fine. Each instance has its own advanced settings and optimization. The best part is that you can create multiple copies of one instance player almost instantly. That saves time installing the games, and all you need to do is sign in with a different account.
Operation Recorder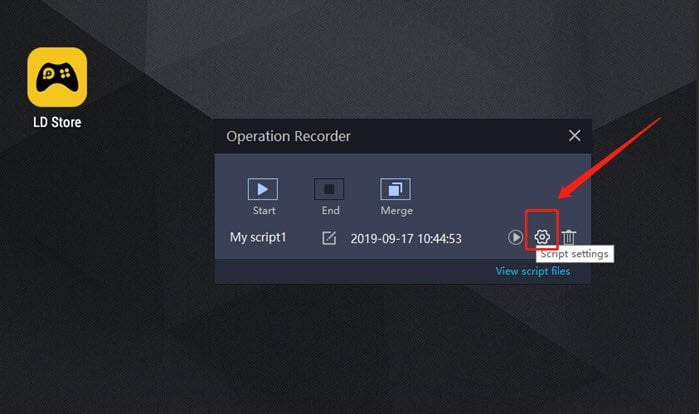 It is almost like a macro but much more powerful. It allows you to execute repeated actions automatically without doing anything. The advantage you get here is that you can combine multiple scripts and execute them one after the other or merge them together. Creating scripts is simple. You need to enable the recorder and then perform the actions you wish to repeat. Once done, you can play the script when you need it.
How to use LDPlayer Free Android Emulator on PC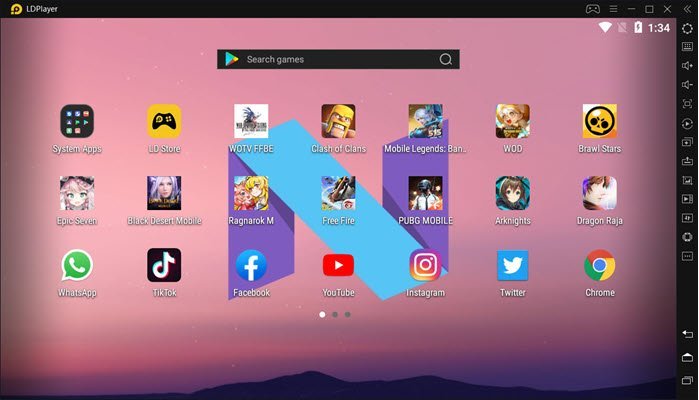 Step 1: Download LDPlayer
on the desktop and then launch to start the installation. As you keep installing games, the size will keep increasing as well.
Step 2: Once the installation is complete, launch the LDPlayer, and then under the games section, you can either search or install from whatever is listed.
Step 3: Launch the game as you would do on a smartphone, and you are all set to play the game.
While LDPlayer offers pre-configured settings, you can further enhance the experience by configuring the keyboard mapping settings.
For each of the games, you will have the option to configure keyboard settings under the menu. Make sure to configure it to whatever suits the best for you.
LDPlayer Requirement and Specification
LDPlayer can smoothly run on a minimum configuration as well, but you want to go for high settings, make sure to get the recommended.
Minimum System Requirements
Intel or AMD CPU Processor x86 / x86_64
Windows XP XP3 / Win7 / Win8 / Win8.1 / Win10
Windows DirectX 11 / Graphics driver with OpenGL 2.0
Minimum 2GB of system memory (RAM)
Minimum 36GB of free hard disk space
Hardware Virtualization Technology (Intel VT-x/AMD-V) enabled in BIOS
Recommended Specifications for LDPlayer
CPU: Intel i5 7500
RAM: 8GB
Disk Space: 100GB
Graphics Card: NVIDIA GeForce GTX 750 Ti
And the rest of the things remain the same.
Like we said earlier, the LDPlayer emulator has been developed by Xuanzhi International Co, which is a global Android emulator R&D company. They are also into virtualization technology, the Android operating system, and Linux kernel.
They have been in development since 2016. Looking at the emulator and the kind of customization they offer, it delivers the message that they are serious about the development and provide one of the best Android gaming experience.
They crossed over 100 million+ installs in 2018 and 2 million+ Daily Active users and supports 1 Million + games. Moreover, it is available in 15+ languages, which makes it almost versatile.
Conclusion:
LDPlayer is an excellent emulator and is an excellent alternative if you want to do some Android Gaming on Windows PC. It is free, and there are no ads when using it. It results in the ultimate experience. So if you are looking for Android Emulator, give this one a try.
UI & Navigation -

95%

Ease of use -

96%

Apps Support -

92%

Performance of Apps -

95%