One of the major drawbacks of dealing with Apple iTunes videos is their limited usability because of DRM protection. If you are new to DRM protection – DRM or Digital Rights Management is a set of access control technologies that restrict the use of proprietary media on other devices. DRM is primarily used to prevent media being copies or accessed on multiple platforms allowing copyright holder maintain artistic control.
In case if iTunes videos, while DRM is good in helping Apple curb privacy at the same time, it is an annoyance for the users who want to play videos or movies downloaded from iTunes on Non-Apple devices. There are major restrictions that you face with videos purchased or rented from Apple iTunes. Some of them are:
You cannot play iTunes videos on Non-Apple devices
Even if you purchased the video or rented from iTunes, you still will not have the liberty to use wherever you want
You are forced to possess an iPhone, IPad, PC or MAC to play iTunes videos
You will not be able to view videos other OS such as Android.
What is the solution  
The answer is to remove the DRM protection from the iTunes video. To do that you need a good DRM Media Converter and that is where M4VGear works wonder.
M4VGear DRM Media Converter for Windows PC is one of the best software available today to strip DRM protection from iTunes videos. It is also one of the fastest and easy to use DRM removal program and comes along with loads of other video conversion features. Below are some of them.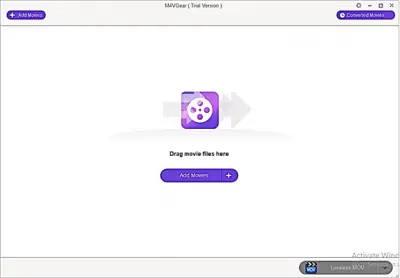 M4VGear DRM Media Converter review
M4VGear delivers quality output
It preserves the original quality of the iTunes video while supporting multiple formats for conversion. It also retains all AC3 5.1 audio track and all multilingual subtitles & audio tracks. Hence you can enjoy iTunes videos with 5.1 audio on your TV sets.
The conversion formats supported include MP4, MOV, MP3, 3GP, MPEG and much more.
Removes DRM at 20X faster speed for Windows
M4VGear DRM Media Converter is one of the fastest iTunes M4V DRM removal tools that can directly strip DRM from iTunes purchases and rentals at a 20X faster speed on Windows.
Converts videos for various devices
Using M4VGear, you can convert iTunes videos to iOS devices (like iPhone 8 (Plus), iPhones X, iPad Pro…), Android devices (like Samsung Galaxy series, Google Nexus series…), TV Console and Game Console, etc.
Supports batch conversion
It also supports adding M4V videos from iTunes Library in batch. After you click the Convert button, the videos will be converted one by one automatically.
Installing M4VGear DRM Media Converter on Windows PC
For installation, download the setup file (9.52 MB) to your Windows PC from m4vgear.com. The installation is simple and easy and completes rather quickly. If you have purchased the license, you have to register the product by entering the Email id and the Product key.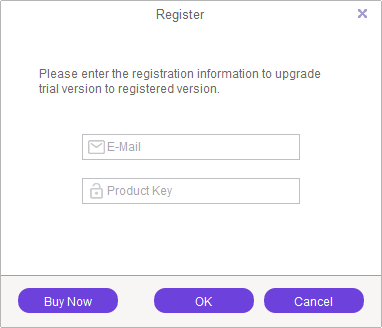 Pre-Requisite
You need to have iTunes installed on your PC to use M4VGear. If iTunes is not installed, you will be prompted to install it from the Apple website.
With iTunes pre-installed, click on the M4VGear icon to start the application, remember to Quit iTunes if you have it running already before starting M4VGear. When you start M4VGear, iTunes will also start with it automatically.
How to use M4VGear on Windows PC
The UI of the M4VGear DRM Media Converter is simple and easy to use. To strip DRM from iTunes videos, follow the below steps.
Step 1 – Adding the iTunes videos
1. Drag iTunes videos directly from your PC to the application window by clicking on "Add Movies".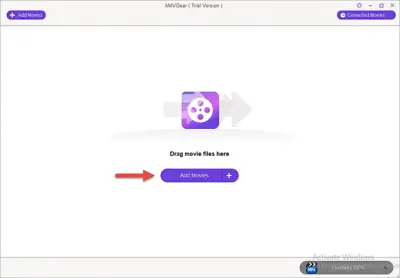 Once you have added the iTunes video, you will see the below screen showing the video name, meta description, etc.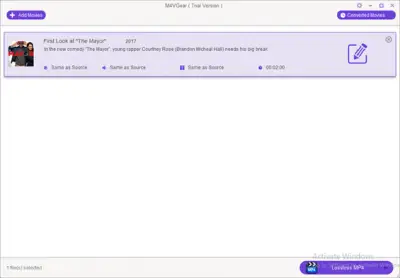 2. Another option of adding videos is by selecting them from your iTunes library. You have to pre-download the videos in your iTunes library for using this option. You can add iTunes movies, TV shows or music videos you want to convert from the iTunes library directly.
Step 2 (Optional) – Changing the video properties
After you have added the video, you can change the video properties (if needed) as shown below.
1.  You can set the iTunes video start and end time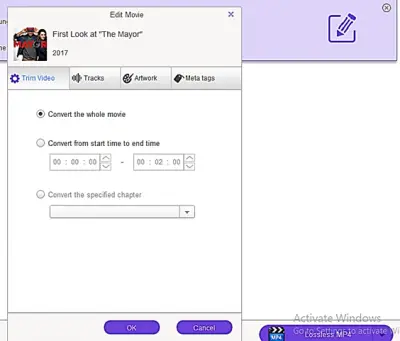 2. You can change the artwork of the iTunes video
3. You can change the meta description of the iTunes video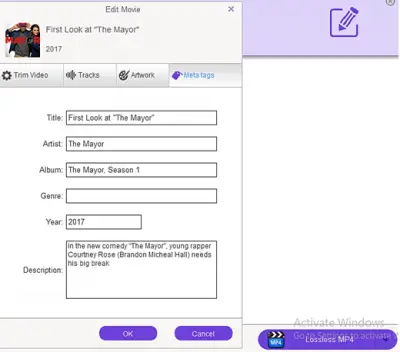 Step 3 (Optional)- Location of the converted videos
By default, all converted videos are saved in your Documents folder under a new M4VGear subfolder. If you want to change the location, click on the Settings > Options to set the new location for your videos.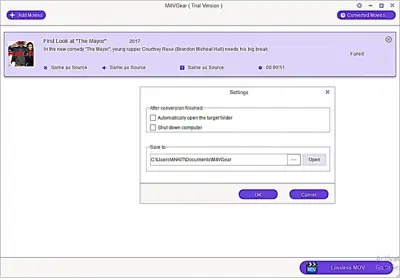 Step 4 – Selecting the conversion format
M4VGear allows you to choose from a wide variety of video formats. Click on the tab as shown by the red arrow in the below screenshot to select your preferred format.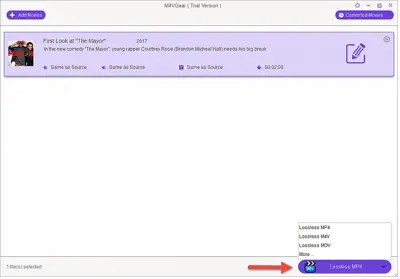 Output parameters
You have the option of choosing the output parameters suiting to various devices, software, gaming consoles and web. Your options include,
1. Video Formats for Apple devices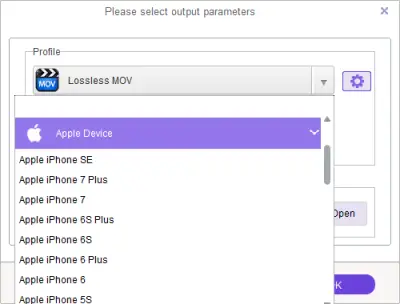 2. Video formats for Apple software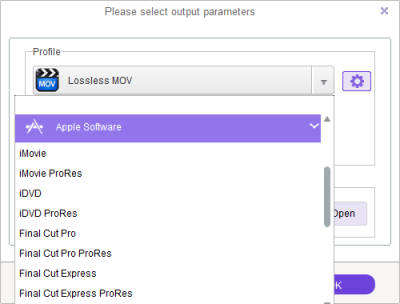 3. Video formats for Android devices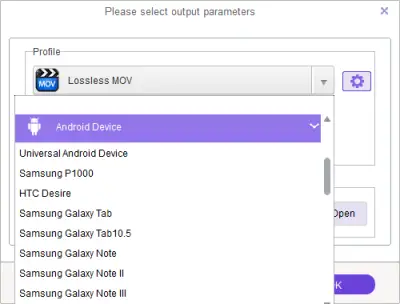 4. Video formats for other Mobile phones/devices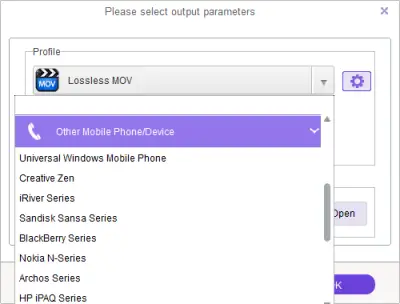 5. Video formats for gaming and video consoles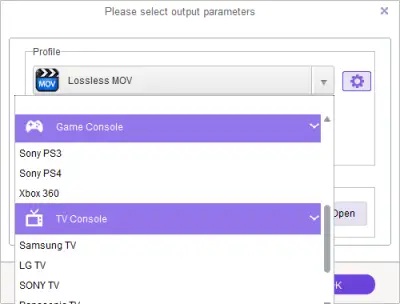 6. Video formats for Web video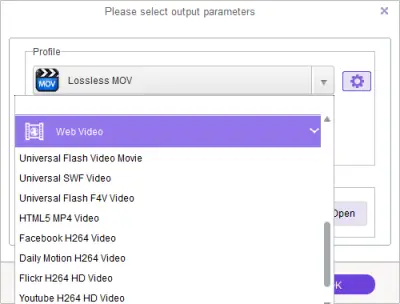 7. Custom video formats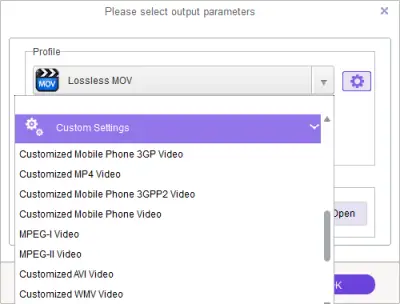 Step 5 – Convert
Once you have selected the output format and Convert. The conversion takes just a few minutes to complete depending on the length of the video and output quality.

You can play the converted file on the devices that support the converted video format. M4VGear maintains the quality of the video like the original high definition audio and video quality. The converted videos are as good as the original iTunes video. It even keeps subtitles and AC3 5.1 audio if they are present in the original iTunes video.
Conclusion
M4VGear DRM Media Converter is a great conversion software to remove DRM protection from iTunes videos. It is bundled with other useful features too that allows you choose various other video formats and alter the file resolution and use on the device as per your liking.
The Trial version of the software offers limited conversion time of just 1 minute hence is only useful for a small testing. The full version costs $49.95, and now it only costs $44.95 on the M4VGear store. This in my view is worth the investment considering that the fact that you will not have to spend any money on buying compatible Apple devices and you will still be able to use your existing devices to play your favorite video.