Everyone's played a game of Solitaire at least once. It's a timeless classic that can keep you entertained for hours. It helps develop real-life skills you can use after stepping away from the game, such as the best way to create a strategic plan, the importance of patience, and calculating risks before jumping into action. Apart from that, much like other strategy games, it has a positive impact on memory function and promotes a sense of soft competitiveness that can develop even if you're playing solo due to the desire to upgrade your performance. So, if you've already played the classic solitaire game more often than you can think of and are seeking a challenge, look no further than the following suggestions.
Best Online Solitaire Card Game Alternatives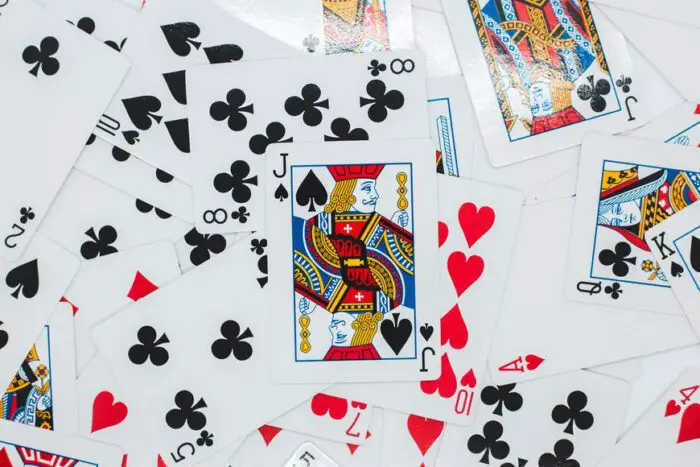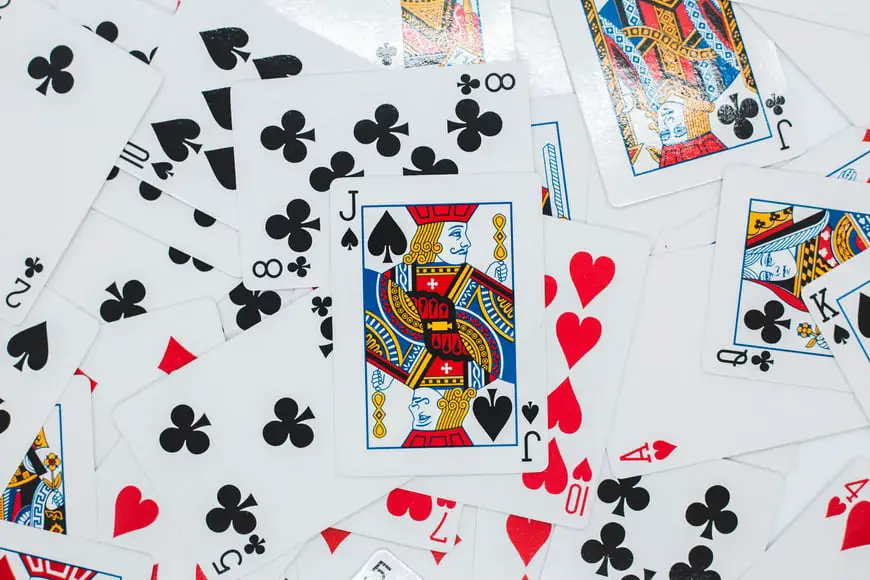 Play Online Solitaire Card Games for free
1] FreeCell Solitaire
Played with a 52-card deck, FreeCell is built on alternating red and black colors. Fundamentally different from other solitaire games, very few deals pose a high difficulty level or are entirely unsolvable. All cards are dealt face-up from the beginning of the game into eight cascades. The classic rule dictates the cascades be split equally, with four containing seven cards each and the remaining four numbering six each. The goal is to build up to four suits in the foundation, and you win after the cards are moved to their foundation piles. where the stats indicate that it has a 33% winning rate associated with it. If you'd like to play on the go, during work breaks or while commuting, check out Solitaire Bliss, which has an app and browser-based version.
2] Spider Solitaire
Even if you are dealing with arachnophobia, you'll still want to try Spider Solitaire. A very popular option, the name is a reference to the eight foundation piles that have to be filled for the game to be won. The deck consists of 54 cards dealt in ten piles. All the cards must be facing down, apart from those on top. There are many sub-variants of the game, including the Will o' the Wisp, which uses twenty-one cards in seven decks of three, the Simple Simon, a one-deck alternative, or Mrs. Mop, a variation of Spider in which all cards are dealt face-up from the beginning.  If you are looking for an online version, you can try Spider Solitaire on Solitaired, which is guaranteed to give you a proper challenge.
3] Monte Carlo Solitaire
A pair-matching type of solitaire, Monte Carlo uses 52 cards. You win the game when you transfer all your cards to the discard pile. The game is complex, and while luck is an essential aspect of it, a strategy will take you a long way as well. The set-up of the game involves 25 main cards, while the remaining ones are set aside as the Stock. The game is played until it becomes impossible to remove pairs anymore. Sub Variants exist here as well if you believe they'd suit your taste better, such as the Monte Carlo thirteens, which removes cards with an amassed value of thirteen. Aces Square is a simplified version in which you can remove cards in pairs matched in suit if they are positioned in the same column or row.
4] Bowling Solitaire
Another form of the game getting its name from a sport, Bowling, makes use of a single deck of playing cards, alluding to ten-pin bowling. You play until all the ten cards are removed until additional moves are no longer possible. If you are not satisfied with your score, you can always start a new frame. Just make sure to shuffle the cards before starting again.
5] Pyramid Solitaire
Pyramid Solitaire gets its name from the 28 cards arranged face up to create the eponymous pyramid. The goal of the game is to get rid of all the cards in this structure by matching two cards together based on rank. For example, you can match a five with an eight or a ten with a three. The allowed moves include flipping cards from the Stock to the waste, moving pyramid cards onto each other and moving a king to the foundation.
6] Elevens Solitaire
Elevens Solitaire uses the typical 52 cards, and the aim of the game is to remove pairs of cards with values summing up to eleven and all the Jacks, Kings and Queens. According to the rules, only a single pass through the Stock is allowed. Golf Solitaire, which you may have encountered before under the name One Foundation, is a type of the game where the players are pursuing the lowest scores, much like in the club-and-ball sport of the same name. It requires more skill than plain luck, and with a relatively uncomplicated game-play, it is an excellent option if you're looking to get your beginner-level friends hooked on solitaire.
7] Flick Solitaire
For games like Pyramid Solitaire or Elevens Solitaire, try Flick Solitaire. This virtual version of the game offers extraordinary graphics, as well as relaxing ASMR sounds so you can play in complete tranquility and calm. The design of the game makes for a realistic experience, which will give you the impression that you're playing with physical cards.
Solitaire is Fun and Challenging!
Solitaire is a beautiful game. Its greatness lies in its inherent complexity disguised under a very simple exterior. It is the perfect pastime for quiet evenings spent at home, and it also comes with the added benefits of calming your mind, improving cognitive health, and helping you learn to develop strategies. Since winning is usually a lengthy process, it also teaches delayed gratification, which you'll find is a handy skill to possess in your daily life. Add to all these advantages that there are so many versions of solitaire to try out, and you're guaranteed never to be bored again.
Let us know which one is your favorite.