Screen capture software is a handy tool since most people use their computers to capture a video of some sort at one point or another. It's a great way to share a video or as a way to review a specific part of your computer's screen. While there are many paid screen recording software for Windows systems, you don't really have to pay to get your job done. Most of the time, basic screen recording software should be able to get your job done.
You should evaluate a Video Capture Software by using its free version first
Now that sending a video is not limited by internet speed at most places, it only makes sense to record a video of the screen. It is easy to explain; you can show how things work or make a tutorial for those facing a problem on their PC. You can then later remove parts of the video which is not required and send it across.
Any basic screen recording tools, including the free ones, offer features like full-screen recording, window recording, selected area recording, annotations, post video editing, microphone selection, and so on. Similarly, taking screenshots should also be straightforward.
Many Screen Recording software also offers a free version that helps you evaluate the software. It is handy when you need to buy a paid screen recording software, and you need to make sure all features work as expected.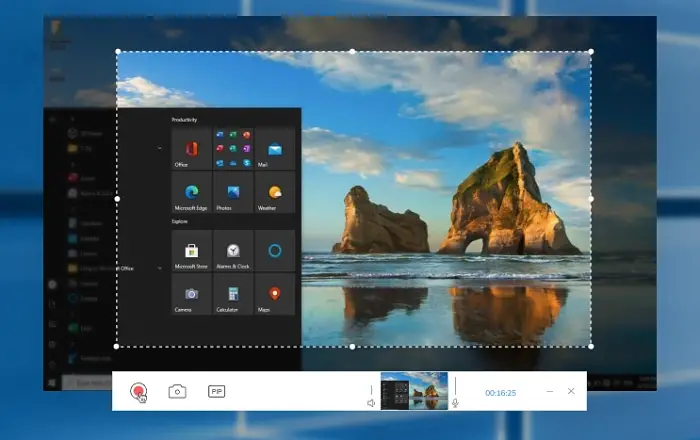 Which is the Best Free Video Capture Software for Windows?
Many of today's computer users like to watch videos on their PC for an extended period of time. You may want to make a video, record a movie, or even share a funny video with friends. But if you're looking for the most reliable and accurate free video capture software for Windows, then PassFab Screen Recorder is one of the best free Video Capture software you can try. Here is the list of features:
No Time Limit: You can record the screen and webcam without a time limit with the PassFab screen recorder. This allows you to record without worry that there is a limitation, and you don't have to work with multiple recordings.
Record Everything: You can use the built-in recorder to record and save webpages, documents, videos, and screenshots for later use. You can also record gaming played at high FPS and still keep the quality. Supports both Microphone and System Sound to ensure nothing is missed. That, along with Picture in Picture mode, ensures it can be used for game commentary.
Editing Post Recording: Once the recording is complete, the PassFab Video Cutter can be used to edit the recording. If part of the recording is not needed, it can be cropped from the video. Or you can change the order if there is a need.
Schedule Recording: If you need to start recording automatically at a certain period of time, you can configure the date and time for both Start and Stop.
Segment Recording: This feature allows you to record videos in part and merge them later.
Download and Install PassFab Screen Recorder
Now that you know the list of features, follow this link to download the software and start using it for free. The installation is not a problem. You will have three options, select any of them and start recording.
How to use PassFab Screen Recorder
Before you start, make sure to check on settings to configure frame rate, output format, highlight color, Keystroke, and so on. Also, make sure to configure the microphone.
Step 1: When you launch the recorder, it will offer three options— Record Screen, Record Game, and Record Webcam. Chose any of them.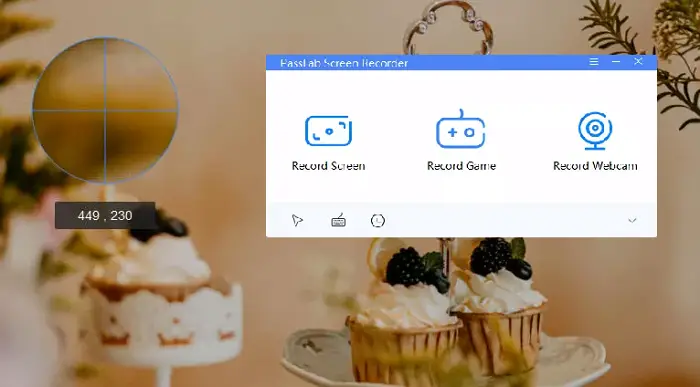 Step 2: The next step is to select the area you want to record and start recording.
Step 3: During the recording, you can use a pen if you need to draw something. The rest of the actions, including keystrokes, mouse movement, and others, will be recorded automatically or configured.
Step 4: Once you are done and ready, stop the recording, and it will open in edit mode to finalize it.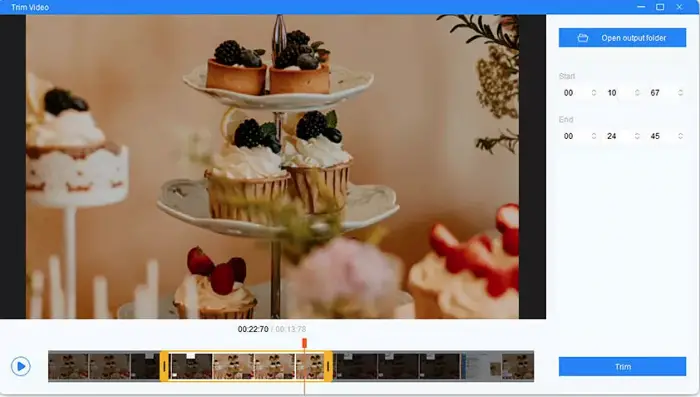 System Requirements
The software works on all platforms and devices. That includes Windows 10 and the earlier version of the OS.
Pricing
The usual cost of the software for a month is $39.99, but it is available for $5 for now. Going further, you can get a yearly license for $29.99 and a lifetime deal for $49.99.
Our Verdict
PassFab Screen Recorder is one of the best free Video Capture software and we recommend it highly. It's an excellent one and solves your daily need for recording screens using any of the methods. You can select an area or full screen if you have dual monitors. You can choose a particular monitor. It is also best suited for game recording as it can match the FPS, and if you are up for recording a training video where your presence is needed, using the PIP feature ensures a great production.