When you're operating a small business in 2020, you're basically a small fish in a big pond. In other words, you'll have a hard time competing with the other more established brands in the market. One of the ways to accelerate your business is to get a POS  system software for business.
POS for Business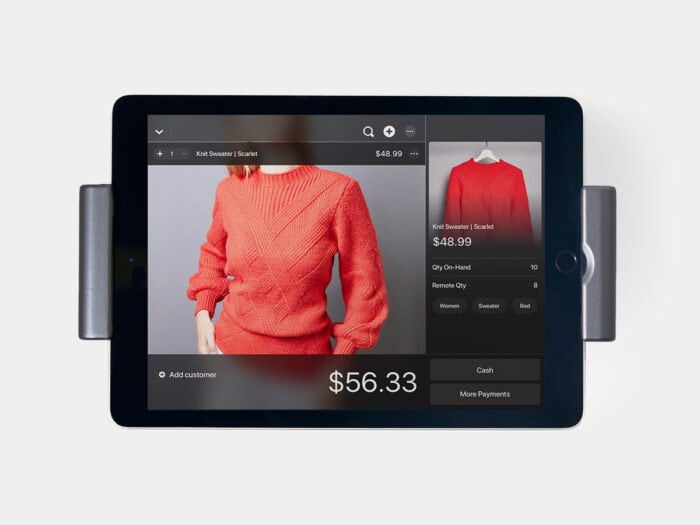 A POS system can provide entrepreneurs with crucial data, including sales reporting and analytics. Not only do these types of data provide valuable insights about what customers want, but it also predicts upcoming trends. That's why it's crucial for business owners to know what sales data helps push their business further ahead. There are plenty of high-profile systems that are extremely efficient in viewing and providing essential analytics, including Shopkeep, Square, Lightspeed, Clover, and more.
Sadly, analytics are among the most underused and overlooked features of a POS system. As a matter of fact, nearly 73% of business data goes completely unused. And if nothing is done about this, the sales trends will go unnoticed, there will be distorted management of inventory, and it'll be tougher to incorporate meaningful employee regulations to take care of a business's financial situation.
In this article, we're going to show you how to leverage the data from the point of sale system to make more efficient business decisions.  
Reports to use in POS System Software for Business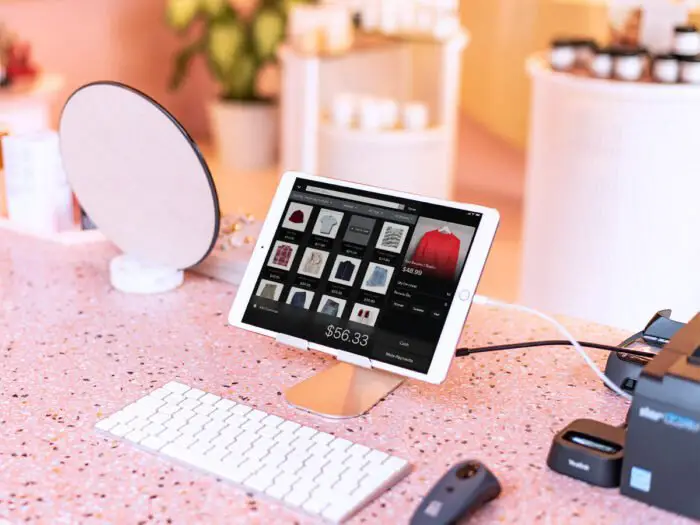 There is a variety of POS reports that you can use to give your business a boost in sales, such as inventory reports, sales reports, store comparison reports, and employee success reports, among others. Let's take a closer look at some of these reports, and how you can leverage off of their data:
The quickest and quite frankly best way to utilize your POS systems data is to review the analytics dashboard (provided there is any) or perhaps pull a general summary report (which virtually any system has). The system dashboards provide a clear-cut advantage over summary reports as they mirror the present state of your business. However, summary reports and dashboards offer similar information. An analytics dashboard or a general summary report will show facts such as net sales during a certain period of time, transaction totals, the number of transactions, deposits, outgoing costs, invoice totals. Even if you acquired more detailed reports, having a bird's-eye view of every data from every section of your business is valuable.If there is a dashboard in your POS system, then you can look under the recording section for automated summaries. Most POS system software for business comes with inbuilt general summary reports that can be emailed on a daily, weekly, monthly, or quarterly basis. If not that, then you'll have to pull the reports manually, which will take a couple of minutes. 
As any low or high-level entrepreneur can tell you, sales are the heart and soul of a business. That's why any POS system of today should come with the ability to produce extensive sales reports. These reports inform you which of the items in your company are making you the most profits, which ones are not doing so well to the point that they need to be removed from shelves, and which times of the day/week/year are the busiest for your company.Here are some of the essential metrics that you need to keep track of your POS sales report:
Sales activity by day/date range

Common items that have been returned the most

Best/worst-selling items

Online/Mobile sales

Menu reports

Sales by product/employee/department

Gross profits by week, month, year, and more
Another one of the obvious pieces of data that you can get from your POS system is inventory. A true POS can reconcile one's inventory automatically after every transaction. And whether a purchase has been made in-store or online, a POS system can accurately keep track of every transaction and properly adjust the inventory numbers.Thanks to the inbuilt inventory management facility of a POS, you can acquire crucial data about the availability of several products, the location of those products, and any movement between certain areas.  With this much access to your inventory, you can accurately adjust your product buying the way you like.
While sales are one aspect of a business, it's the payments that actually determine how much money your company is making or losing. Payment reports help you keep track of cash flow, credit card payments, and any inefficiencies that could have an impact on the bottom line. The information acquired from payment reports will show you what kind of payment methods customers prefer, prevent employee errors and theft, and determine how many sales are sold at full price or discounted. Some of the most essential data from payment reports include:
Voided sales

Refunds

Taxes paid

Cash advance

Tips and gratuities

Discounts

Employee payouts

Payments from a payment method
POS labor reports don't exactly apply to every business, but they do work for enough small businesses that it's worth including them on this list. Many POS systems enable business owners to develop individual profiles of their employees so they can review the labor reports of every employee. This allows them to see information regarding each employee, including the average sales amounts, the average hours they've worked, percentage of total labor costs based on job title or individual, and the average number of transactions.Another common type of report is time entry reports. This is used by small businesses that lean on hourly employees who don't adhere to a nine-to-five schedule. Over here, you get to view information such as payable hours total, corresponding pay scales, job titles, overtime totaled, and sometimes hourly time-stamps for each employee. Not only is this kind of information faster to access through a POS than when done manually on Excel, but it also gives users insights into managing labor costs as well as optimizing their scheduling method. Sometimes, small business owners may find that their employees aren't that productive or are simply slow at their work. Being able to track performance empirically enhance is accountability and makes it simpler to construct an astounding workforce.
Conclusion
All in all, it's clear as day the kind of value that a POS system software for business owners provides. The personalized dashboard from the systems offers you a quick insight to show you how your business is performing so you can manage it from anywhere in real-time. This means you'll have information regarding the items of your business, your employees, your sales, and the locations, among other details.