Data loss in today's digital world is pretty common. Data loss happens because of corrupted storage drives, accidental deletion of files, or your device being attacked by malware. And unfortunately, most of us don't have a backup of the most crucial data.
I recently faced this issue when my PC crashed and I lost all my data. I then search on the web for a good data recovery software and came across Stellar. I checked its review and found that it was highly rated. I am sharing below my experience on how Stellar Data Recovery software helped me recover my data.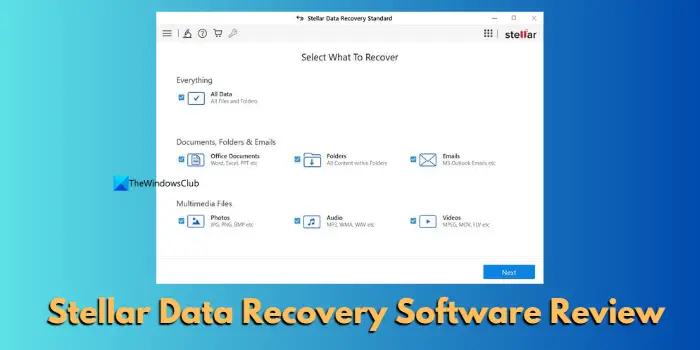 What is Stellar Data Recovery software?
Stellar is one of the popular names when it comes to data recovery. The software is available for Windows and Mac devices and works exceptionally well.
What I like most about Stellar data recovery software is that it can recover various files across different devices, such as docs, email files, photos, videos, and more.
Also, it can help one recover crucial data from all sorts of data loss situations, such as disk corruption, unwanted system crash, accidental file deletion, and more. Even it can also recover data from encrypted and formatted storage devices.
It also supports data recovery from SD cards, Micro SD cards, USB drives, HDDs, SSDs, 4K drives, and more. Also, it has support for NTFS, exFAT, and FAT formatted drivers.
Lastly, we cannot ignore how easy it is to get started with Stellar Data Recovery software and recover your data with just a few clicks. This part makes it consumer friendly and helpful for those who are not computer experts.
How to use Stellar Data Recovery software?
You might be wondering how to use Stellar to recover your data. Don't worry because I found that the process is straightforward. Here are the easy-to-follow steps:
Step 1: First, download and install the Stellar data recovery software from its official website.
Step 2: Once installed, launch the tool, and it will ask you to select the types of files you wish to recover. You can choose to recover all types of data. But if you want something specific, select the type and click Next.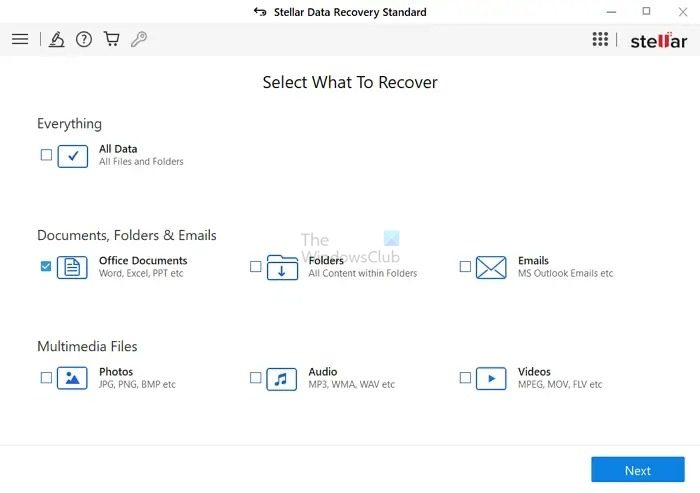 Step 3: Now, you will be asked to select the drive or a location from which you wish to recover your data. Select a partition or the entire disk and click the Scan button.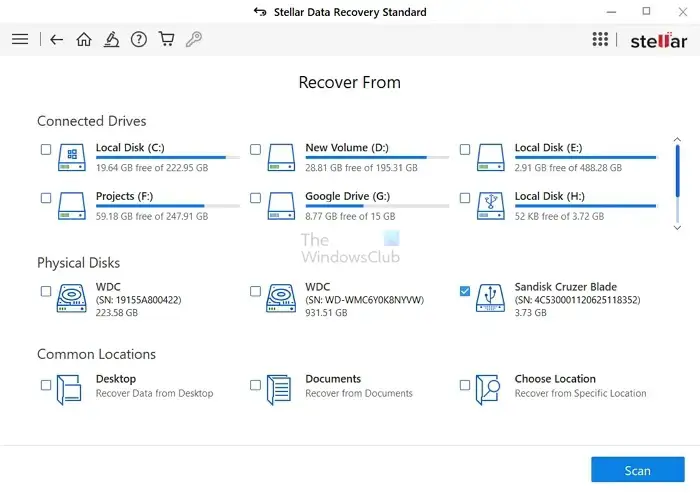 Step 4: Next, let Stellar perform a scan, and soon it will list down all the deleted or lost files. Depending on the drive size and files you are trying to recover, this may take some moments.
Step 5: Once the files are listed, you can click on them to get a preview of the file. So you know what you are recovering.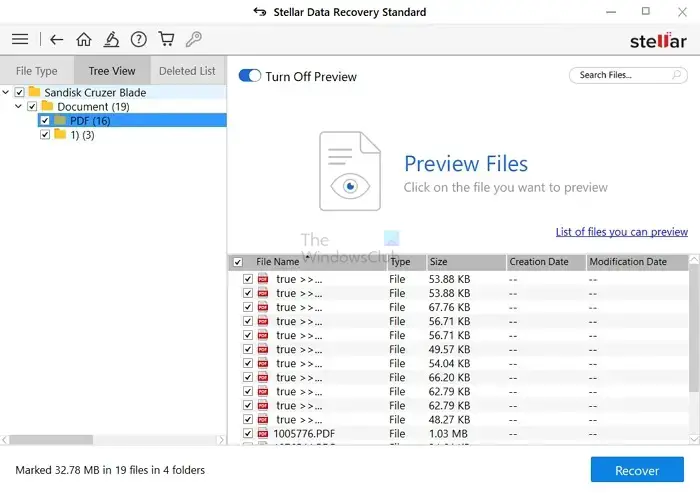 Step 6: To recover your data, select all the files or individual files you wish to recover and click the Recover button.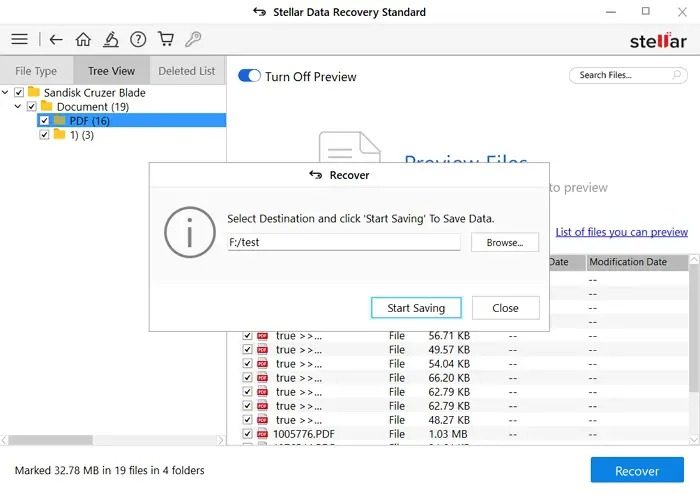 Step 7: Finally, Stellar will ask you to browse for a location where you wish to store your recovered files and click on the Start Saving button, and you are good to go
Download it from the official page.
My Experience of using Stellar Data Recovery
My experience using Stellar Data Recovery software has been excellent. As someone who encountered data loss, I sought a quick tool to get my data back without much effort. And Stellar did an excellent job for me and was an effective solution.
First, I would like to highlight how easy it is to use the software. From the first screen, the Stellar Data recovery software lets you select the file you wish to recover, such as documents, images, videos, etc. This helps you to search and recover the files you are interested in and not recover all the files. Also, if you wish to recover multiple files simultaneously, select All Data and continue ahead.
The next thing I would like to talk about is data preview. While scanning and recovering for lost data, you get a clean file preview without losing quality. The preview lets you know that whatever data you are recovering is accurate, and you can save a lot of time by avoiding data recovery of unwanted files.
Furthermore, you must recognize how deep it performs the scan and brings back your lost data. Often it helps you retrieve data that are not recently deleted but months or even years old. So if you are looking to restore data from an older date, Stellar Data recovery software can be a good choice.
However, the experience doesn't go without hiccups. While I was able to recover most of the files, some of the files were beyond recovery. It is mainly because it's partially or wholly overwritten or the file was damaged. That is not because of the software, but this can be an issue with even the best data recovery software. So if you encounter it, the software cant be blamed wholly for that.
Lastly, I would like to talk about my experience with customer support. Although, there won't be a need to contact the support based on how easy it is to use the software. Even if you are a newbie, their official guides will help you. But if you need to contact the support team, you can expect to get a quick reply to your query.
Stellar Data Recovery Pricing
Like many other data recovery software, Stellar is also a premium tool. However, it allows you to recover up to 1GB of data using its free version. This enables you to try out the app and see if it's helping you to recover your data.
But you must switch to any premium plan to recover your data without restrictions. It has three different plans, Standard, Professional, and Premium, priced at $59.99, $89.99, and $99.99, respectively.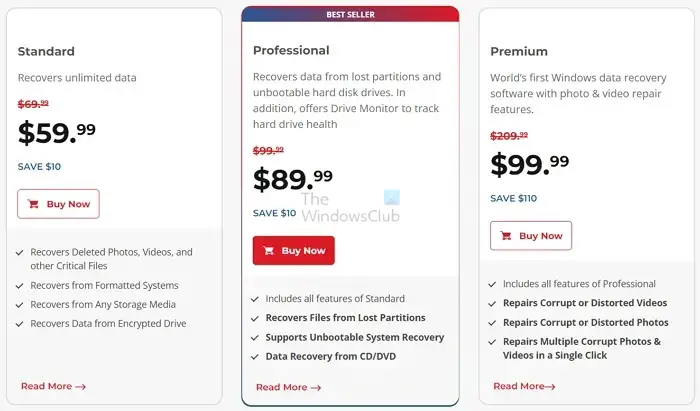 Why Trust Stellar Data Recovery Software?
There are many fundamental reasons why Stellar Data Recovery software is the best solution available. It is reliable and offers a quick way to recover data from various situations.
Furthermore, Stellar Data Recovery Software is widely recognized as one of the best software in the market, with a strong reputation for successfully recovering lost data.
The software has an easy-to-use interface, so you don't need technical skills to recover lost data. Plus, the software is backed by brand trust and strong reviews.
Key Stellar Data Recovery Features
Now let's quickly have a look at some of the key features of this data recovery software:
Recover & Deleted Data: Stellar Data Recovery retrieves lost data in different scenarios: accidental deletion, drive formatting without backup, drive corruption, disk errors, and other causes. It can also recover files deleted from recycle bin or using SHIFT+DELETE.
Encrypted Drive Recovery: If your drive is encrypted with BitLocker, the software works well with BitLocker-encrypted drives and disk images.
RAW Drive Data Recovery: Stellar recovers RAW or inaccessible files from internal or external drives. It scans, finds lost/deleted volumes, and recovers most lost data.
Recovers Data from Corrupt Drives: Stellar recovery software attempts to recover data using a deep scan if your drive has gone corrupt.
Preview: Preview files before recovery in original quality/format. Full-screen mode is available for video files.
Add File Type Support: One of the best parts of this data recovery software is that it supports unlimited and unique file extensions. As a result, it enables you to recover all sorts of files.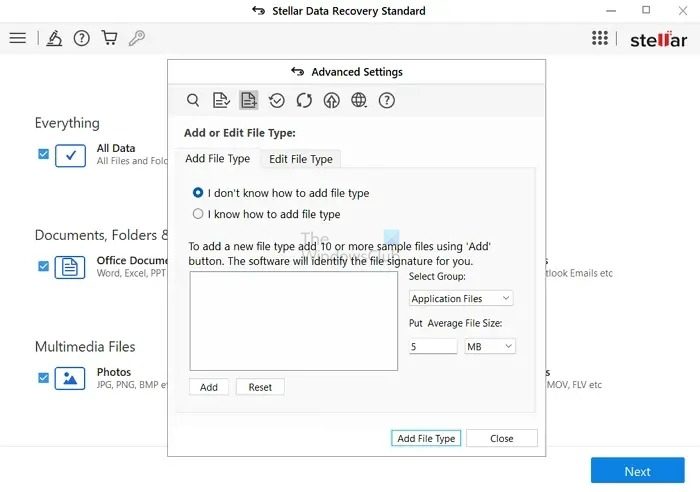 Data Recovery on Dual Monitors
Stellar data recovery software supports dual monitors for efficient file recovery. Work on two screens simultaneously, and save time with multitasking.
Conclusion
Stellar Data recovery software  is one of the most dependable tools for recovering data across Windows and Mac devices. Go ahead and give the tool a try and see how wonderfully it works for you.
Stellar Data Recovery
Functionality & UI

Recovery Speed & Quality

Diffrent File Support

Pricing and Support