Staying safe as you use your PC or the web is extremely important. On one side, we have websites tracking your activities and bombarding you with ads. Conversely, PC-level threats are trying to compromise your data.
To deal with this, you can start using Surfshark One. It is a comprehensive cybersecurity suite with a VPN, antivirus, and other tools to help you deal with all sorts of threats. However, if you haven't heard about this tool before, here is a Surfhshark One review to help you navigate.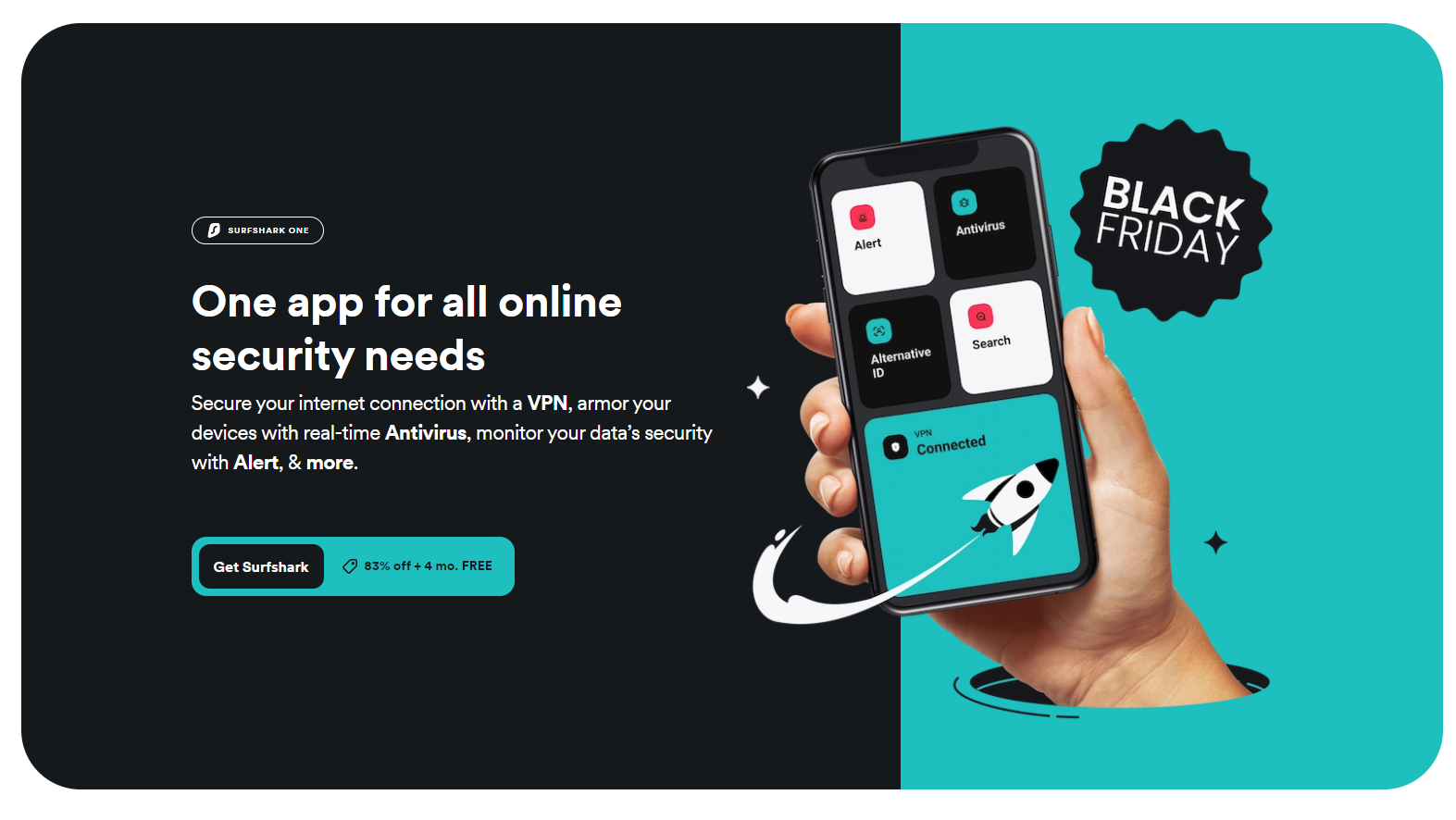 Surfshark One review
Surfshark One is a comprehensive cybersecurity suite that anyone worrying about online privacy should use.
It comes with multiple tools that help you protect yourself from PC-level threats online. For instance, you get a VPN to mask your internet traffic and an antivirus program to protect your devices from viruses and malware.
It also has a search tool to help you browse the internet without any trackers. Also, it notifies you about any personal data leaks. So you can take the necessary steps before it's too late.
I have reviewed Surfhshark One on a bunch of factors, and here is how it pans out:
Effectiveness
Starting with the effectiveness of the service, Surfshark VPN offers you excellent service. First, it instantly connects to any VPN location of your choice. Also, I have tried it to access GEO-restricted content, and it didn't fail at all.
Even running its antivirus solution has been a smooth experience. It did detect a few threats during the entire scan process, and it was super easy for me to disable them. 
Ease of Use
Surfshark One is easy to use from the installation process to access any of the features. You can download the app from its official website and follow a few screen instructions to install it.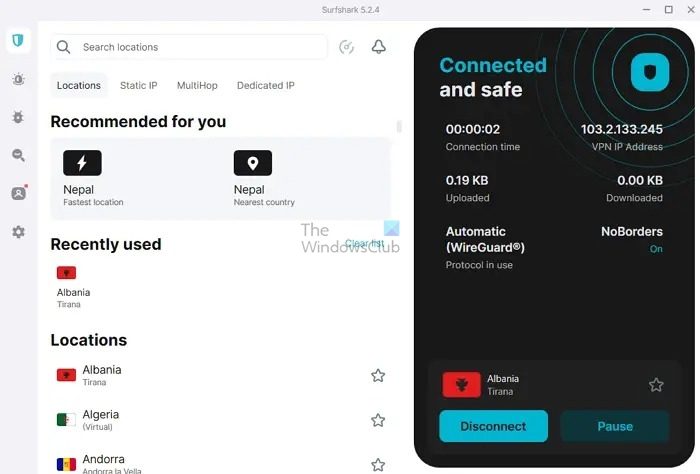 Talking about using Surfshark, once you launch the application, you will get to see the VPN screen. Choose any of the server locations to start your VPN connection.
Alternatively, you can use the sidebar menu to access other features like antivirus, search, alternative ID, etc.
Performance
As far as the performance of the VPN is concerned, there is nothing to point out. To test the performance, I played YouTube videos at 2K resolution without delay. Even while browsing the web, I didn't experience any lag.
The same goes for antivirus, too. It didn't take much longer to run a full PC scan. Also, while it ran a full scan, I didn't experience any slowness. However, the speed and legginess depend on your PC's configuration.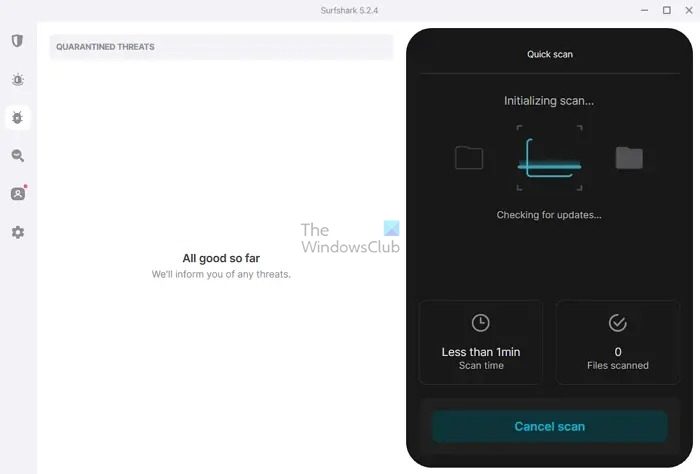 Customer Support
The customer support is also super friendly. You can reach out to customer support only through the Surfshark app. Just click on Get help, and you will find different helpful guides to help you troubleshoot any issue.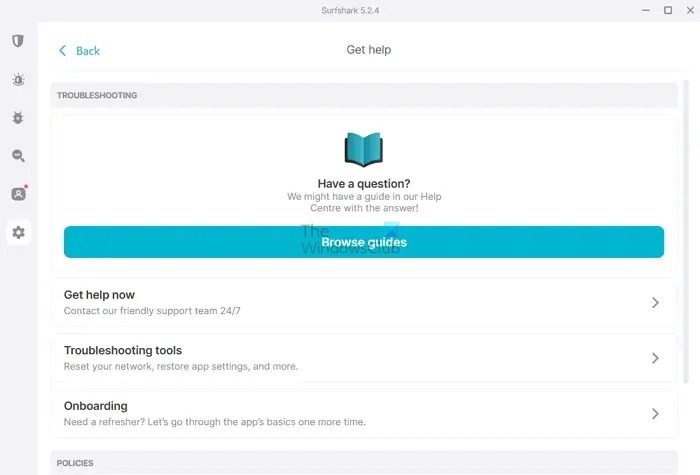 If you need further help, you can always raise a support ticket or contact the support team through live chat.
Overall Value
Surfshark One is also pretty affordable and emerges as a value-of-money option compared to other products in a similar space.
Surfshark One is available as a monthly, yearly, and 24-month plan. The longer duration plan you get, the lower the monthly subscription cost.
Also, there are three plans: Surfhshark Starter, Surfhshark One and Surfshark One+. Depending on your chosen plan, you will get different features with some similar ones.
Regarding the pricing, Surfshark One costs you $75.31 for the 24-month plan, while the yearly plan costs you $49.08.
Black Friday Offer SurfShark ONE 2023
If you are looking for a good deal to grab Surfshark One, you will get significant discounts on all subscription plans in the upcoming black Friday sale. The exact details of the offer vary from year to year, but it usually includes at least 50%+ off the regular price. This year, Surfshark is offering '83% off + 4 mo. FREE' as a Black Friday deal.
Surfshark One Key Features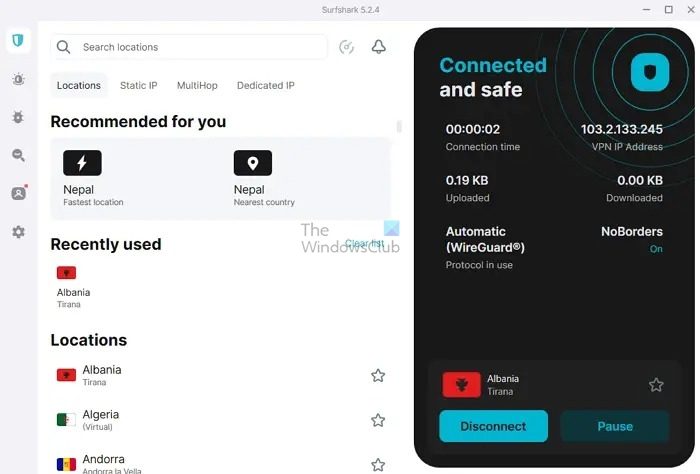 VPN: Surfshark VPN is one of the key features of Surfhshark One. The VPN masks your internet traffic and protects your identity online.
It also offers you unlimited connections and access to 100 countries. Plus, to offer you a secure VPN experience, it uses privacy features like AES-256 encryption, a kill switch, and DNS leak protection.
Apart from protecting your data online, the VPN can also bypass geo-restriction. Meaning you can access any restricted content on the web. Or while watching shows or movies on streaming platforms like Netflix.
Antivirus
A good antivirus program protects your PC from viruses and malware. Surfshark antivirus detects and prevents harmful software in real time and offers webcam protection. So when you are browsing the internet, websites or apps cannot hack into your webcam and spy on you.
Additional Privacy Features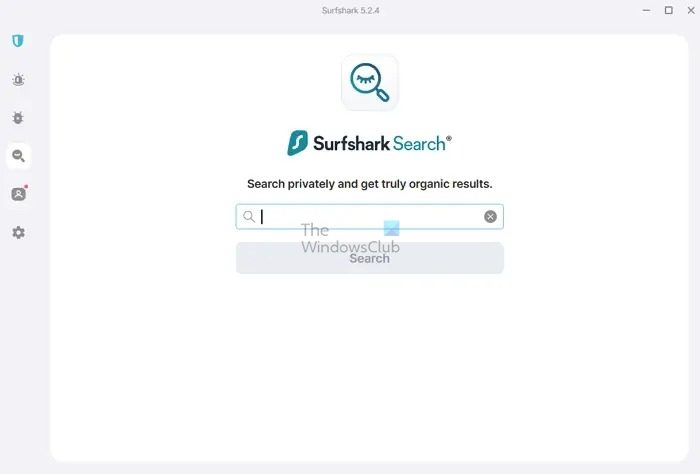 Surfshark One has two extra privacy features: a search tool that provides organic results and performs web searches with complete privacy and an alert system that detects personal data breaches.
Conclusion
Overall, Surfhshark One is the best security solution you can get. It not only protects you from online threats but helps you with PC-level threats, too. It can also be installed on multiple devices: Windows, Mac, iPhone, or Android.
Surfshark One: The Ultimate Black Friday Deal 2023
Functionality & UI

VPN Server Quality & Availability

Antivirus Protection Options

Data Privacy & Security
Summary
Don't let this opportunity pass you by! Get Surfshark One's Black Friday 2023 offer and safeguard your digital life.