VPN or Virtual Private Network solutions provide individuals with the ability to browse the internet with a secured and encrypted connection. Using a VPN is optimal for those seeking anonymity while browsing the web, using social media, or even communicating with others. Knowing why you need VPN software for your new Windows PC can help you to keep your computer and internet history safe at all times.
Reasons to use a VPN software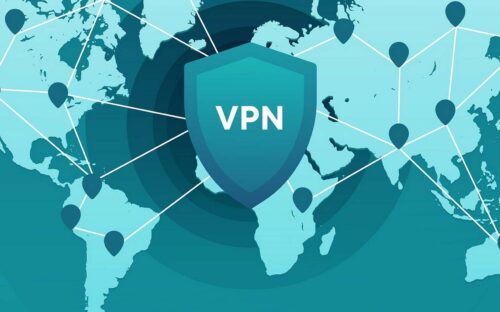 What Does a VPN Do?
Whenever you browse the internet, you share all of the data collected by your web browser with your current ISP or Internet Service Provider. Additionally, many websites today, along with social media platforms such as Facebook, Twitter, and Instagram, also collect, use, and may even sell your data in some instances. Any website you visit online may collect data using web cookies, which may then be sold to other third-parties, advertisers, and marketers. As technology becomes increasingly intrusive and personal, many internet users are turning to VPN solutions to help reinstate a level of privacy that they are comfortable with whenever they are online.
A VPN software provides users with an anonymous and randomly generated IP address each time they access the internet, providing the ability to browse freely without sharing your history and the websites you visit. By using a VPN, your internet connection becomes even more encrypted, drastically increasing the amount of security you have while online.
What Does a VPN Hide?
Understanding just what a VPN can hide and how it can help you in your use of the internet is essential to find VPN software or a VPN service solution that is optimal for your and your browsing habits.
Your IP Address
One of the biggest draws of VPN software is the ability to hide or "mask" your computer's IP address. Traditionally, each time you boot up your computer and access the internet, you are doing so with a set and assigned IP address directly from your current ISP. This IP address can easily link all web traffic to you or other individuals in your household or who may have access to your internet connection itself.
When you use a VPN to browse the internet, the VPN software generates a new and anonymous IP address, freeing you from typical constraints, monitoring, and potential data harvesting.
Your Internet History
VPN software helps to protect your browsing habits as well as your internet history, keeping it encrypted and away from the eyes of your ISP as well as your neighbors or potential hackers.
Your Habits, Preferences, and Other Personal Details
Keep your product preferences, music tastes, and brand choices out of the hands of third parties and other websites that collect data on all users with the use of a VPN in place.
Advantages of Using a VPN
Using a VPN each time you access the internet provides many benefits that are not possible with an unsecured or default connection. Whether you frequently travel for work or business or simply prefer to keep your data private from tech companies and third-parties, there are many reasons why so many internet users are turning to VPNs today.
Encrypted and Secured Connection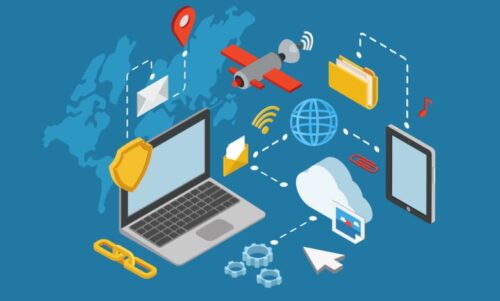 Accessing the internet using hotspots, free Wi-Fi locations, and even your own home can leave you vulnerable, especially if are potentially being monitored or targeted by online thieves, hackers, and other nefarious organizations. With the use of a VPN, you can free yourself from the restraints of tracking and data harvesting with an encrypted and secured connection. A VPN essentially helps to create a "virtual" network that still allows users to access public websites without sharing all of your information along with your IP address to your ISP and even to the general public. If you are looking for a way to maximize your online security and safety, doing so is possible with VPN software and services.
Browse Anonymously
The rise of targeted marketing, hyper-aware social media platforms, and invasive advertising has caused many to seek alternative ways to enjoy some semblance of privacy wherever they are online or searching for information on the internet. If you feel that companies, social media conglomerates, and even your own email providers have become too invasive and personal, a VPN can help. VPN software is ideal for anyone who wants to simply browse the internet anonymously without sharing their information, their web history, or even search terms they have entered when researching products or learning something new.
As the rise of big brother and invasive marketing continues, more internet users (including casual users) than ever are turning to VPN solutions. Even if you are browsing an online magazine's website or a website dedicated to your favorite movie, there is still a risk that your tracking data and cookies are being stored, used, analyzed, and even possibly sold. With the increasingly invasive nature of online advertising and marketing, it is no wonder that individuals in all demographics are turning to VPN solutions to help provide them with an extra layer and sense of security.
Unlock Content Abroad
One of the biggest reasons VPNs became extremely popular and even geared toward a mainstream audience is the ability to travel the world and access websites from anywhere. Many websites today are accessible to users based on geographic location, which can quickly become frustrating for anyone who is in an extremely restrictive country or region. With the use of VPN software, bypass any geographic restrictions and limitations put in place to quickly gain access to the websites and content you are interested in.
If you are interested in watching a streaming show that is only available in Ireland, but you are currently in the US, you can unlock and gain access to the content with the use of a VPN. Most VPN software solutions provide users with the option of setting the IP address origin country, allowing you even more options for unlocking content and media streaming services from around the globe.
For those who travel internationally on vacation or even abroad for work, using VPN software is key to prevent potential issues of accessibility from arising. If you are traveling abroad or even working with a client who is international, it is important to have the ability to access and browse websites, media, or content without encountering blocks and restrictions during the process. VPN software is ideal whether you intend to use it for personal use or even for business use while traveling abroad and exploring the world.
It is important to note that individuals who currently reside in countries with strict governments or dictators may not be protected when browsing the internet, even with the use of well-known VPN software. Individuals who are living in countries with hostile or restrictive governments should keep in mind that VPN software may or may not be permitted to use under any circumstances.
You May Save Money
Did you know that eCommerce stores online now use geo-targeting when setting prices and even launching promotions or sales? With the use of a VPN in place, you can choose which country you would like your IP address to originate from, allowing you to participate in eCommerce sales and promotions from all over the world. If an online store is currently hosting a sale that is only available for individuals from a specific region or country, you can instantly generate an IP address to gain proper access to potential deals and discounts.
You Can Use VPNs on Multiple Devices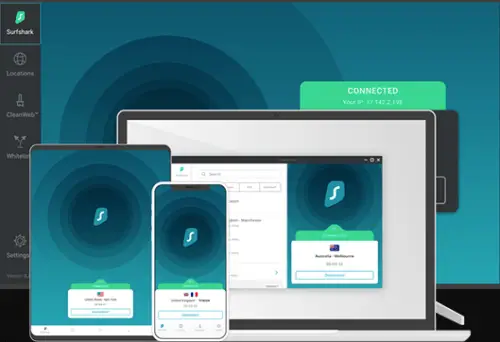 Whether you prefer to browse the internet from a traditional desktop computer or if you use your smartphone or even a tablet. Once you have selected VPN software that is right for you, you can implement the software on nearly all devices, including both iOS, Android, and Windows operating systems (among others).
VPN Software and Services Are Affordable
Using VPN software is extremely affordable for just about anyone. Most VPN software solutions run just a few dollars each month, which for most, is extremely cheap considering a VPN is referred to as invaluable by those who recognize the need for increased security and privacy online.
Tips for Selecting VPN Software for your new Windows PC
When you are looking for a new VPN solution or VPN software for your own computer, devices, and even your entire household, it is important to keep a few tips in mind to ensure you select a solution that meets your needs.
Research and read reviews and testimonials from real customers and clients who have used the VPN you are interested in to gain valuable insight into features as well as overall performance
Compare features to determine whether or not a specific VPN software is right for you, whether you intend to use it strictly for communication, personal browsing, or even business communications and file-sharing
Compare configuration and software requirements, especially if you are new to VPNs.
Seek out a VPN software solution that is easy to use and all-encompassing if you do not consider yourself tech-savvy or if you are seeking a simply VPN program to get started right away
When you are familiar with VPN software and how VPN services are helping to provide individuals with the privacy they are looking for, it is much easier to find a good VPN software that is optimal for your needs. If you enjoy browsing the internet at your local cafe using a free Wi-Fi connection or if you are seeking a way to encrypt your online conversations with friends and business colleagues, a VPN may be just the right solution for you.