VPNs are essential for Windows users because they help keep your information safe and private when you use the internet. They create a special connection that protects your data and lets you browse the web without anyone else seeing what you're doing. It's like wearing an invisible cloak online.
Surfshark VPN is one of the best choices for Windows users. It's professional software that makes using a VPN on your computer easy. It has many great features and keeps you safe while using the internet. In this post, we will share about VPNs, how to pick one, and how Surfshark VPN makes a difference.
What are VPNs, and how to select a VPN?
VPNs, or Virtual Private Networks, are secret and secure tunnels that keep your internet activities safe and private. That is why most VPNs put up a shield logo on their icons. When you enable the VPN, the software creates this special shield so no data leaks. Since the data is encrypted, even if you use VPN with open WiFi, it will hide your information from hackers or snoops, so they can't see what you're doing online.
VPNs have several benefits for Windows users. That includes Privacy, Security, and access to geo-restricted content.
How to choose the right VPN provider?
Some of the most demanded features for VPNS include speed, servers, and privacy. These are three reasons why users pick a VPN to stay anonymous throughout. So if you are picking up a VPN provider for a long time, then here are a few more details:
Peer Review: One of the easiest ways to pick a VPN is to get a peer review. Since most VPNs have good ratings, if a known person is already using it, they can give you a hand on experience. It is convenient if you plan to buy a VPN for the first time.
Features: A VPN must offer strong encryption, a no-logs policy, and a kill switch. While the No-logs policy ensures no trace on the server, the kill switch disconnects the internet if the VPN fails.
Speed and Servers: A VPN without speed and enough servers won't be able to serve you with the best experience. Most VPNs offer precise detail about the speed and server on their website or when selecting a plan.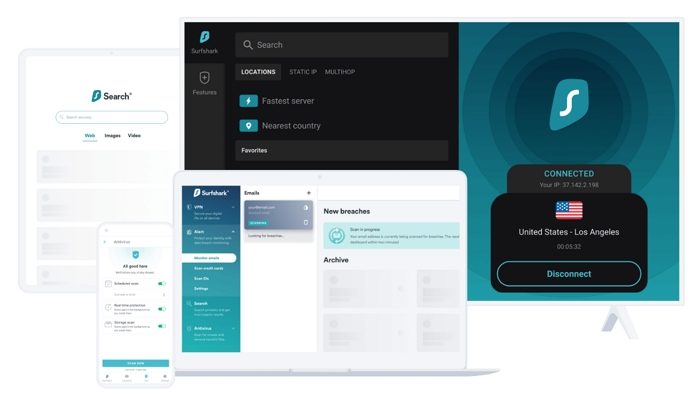 Surfshark VPN: Key Features and Benefits for Windows
Surfshark VPN is a professional VPN software that can help Windows users stay safe and secure while using the internet. It works like a shield that protects your information from bad guys or getting traced. The software is available for Windows users; they only need to install, sign in, and activate the VPN.
Encryption: One of the essential features of Surfshark VPN is encryption. This means it turns your data into secret code nobody else can understand. It's like writing a secret message only you and the intended recipient can read. This keeps your information safe from hackers and spies.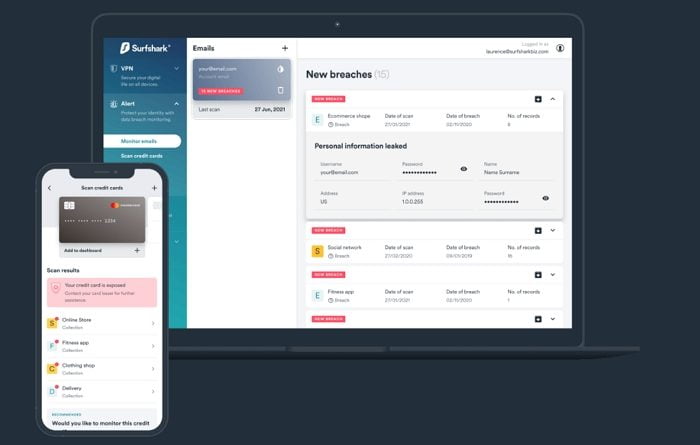 Network Management & Servers: Surfshark also has network management features, meaning it has many servers in different parts of the world. This allows you to choose the server location you want to connect to. For example, if you want to access only available content in the United States, Surfshark VPN can make it seem like you're in the U.S., even elsewhere.
Regular Updates: Another great thing about Surfshark VPN is it's regularly updating its product. This means they improve and add new features to ensure you have the best experience possible.
CleanWeb browser extension: Surfshark VPN has a unique tool called CleanWeb. It's like a magic filter for your internet browser. When you use CleanWeb, it blocks annoying ads, dangerous websites, and even malware. This helps keep your computer safe and makes your browsing experience better.
Get better prices when shopping: When you shop online, sometimes websites show different prices based on where you are. It's not fair, right? But with Surfshark VPN, you can change your virtual location and pretend to be in a different country. This way, you can get better prices and save money!
Unlocking social media apps, services, and websites: In some countries, specific social media apps or websites are blocked. But with Surfshark VPN, you can unblock them and enjoy connecting with your friends and family. No doubt its the best VPN for Fire tv, Amazon Prime Video, Netflix, and any other OTT platform which restricts content based on countries. 
Also, some services and websites offer limited features or ask for payment. Still, with Surfshark VPN, you can appear as if you're in a different place and access those "free" services or websites without any limitations.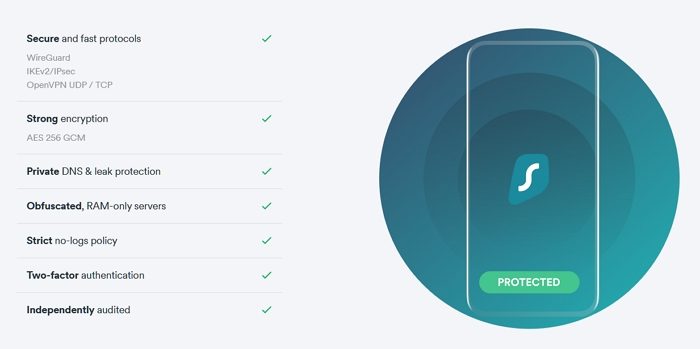 Here is a list of other features:
Hide location
Change IP
Use on unlimited devices
High Speed and a no-logs policy
Block trackers on the internet
Comparison of VPN Providers for Windows Users
| VPN Provider | Simultaneous Device Connections | Ad-Blocking Feature | Server Locations |
| --- | --- | --- | --- |
| Surfshark VPN | Unlimited | Yes | Extensive |
| ExpressVPN | Limited | No | Many |
| NordVPN | Limited | Yes | Extensive |
| CyberGhost VPN | Limited | No | Many |
| Private Internet Access | Limited | No | Many |
Pricing
It's one of the best value VPNs that offers many features, and it still offers an excellent deal when it comes to pricing.  If you select a 2-year plan, the cost comes to $2.39/mo, cheaper than the feature you get with the software.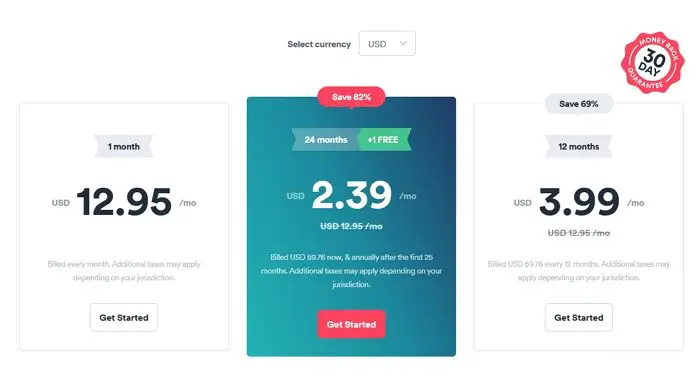 On top of this, they have a 30-day return policy which ensures your money back if you are not happy.
Conclusion
Surfshark VPN is a cheap VPN solution that helps Windows users overcome challenges caused by censorship. It encrypts internet traffic and changes virtual locations, making it difficult for governments to track online activities. With Surfshark VPN, users can securely access blocked content and bypass censorship restrictions.
Surfshark VPN includes features like CleanWeb, which blocks trackers and malware. This enhances the online experience while protecting user privacy. Additionally, Surfshark VPN has a vast network of servers, allowing users to choose from multiple locations. This feature enables them to access content from different regions and overcome geo-restrictions.