While Windows 10 is certainly significantly more stable than previous iterations of Windows (we're looking at you, Windows Vista), it does need a few key adjustments. Here are some essential steps that can help you secure your Windows 10 operating system.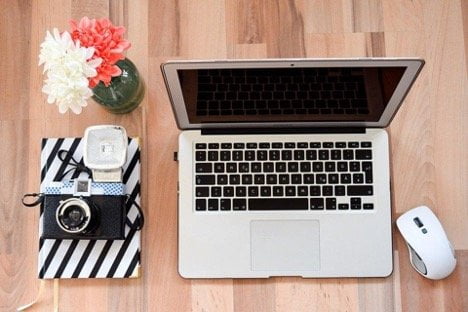 How to secure Windows 10
Here are five essentials steps you need to take, to safeguard and secure your Windows 10 computer:
Enable System Restore
Enable Windows Update
Download Advanced Antivirus Protection
Uninstall Bloatware
Secure your Network.
Let us take a look at them.
1] Enable System Restore
The wrong download, file change, or settings adjustment can adversely affect your operating system's performance. That's why you need to create a save point when Windows 10 is running optimally. Simply click Create a restore point in your Control Panel to access System Restore settings. Next, turn on Protection on your system drive. This feature is enabled by default, but you just to be doubly sure that it is.
2] Enable Windows Update
Cybercriminals are continually looking out for ways to breach your Windows 10 security through vulnerabilities. Thankfully, Microsoft works hard to release updates that plug exploits. It's critical to download security patches automatically to prevent your computer from getting hacked. Windows Updates is enabled by default in Windows 10. But you just have to reconfirm that it is.
Type Windows Update Settings in your search bar to access the right settings. Here, you can make sure that your operating system downloads and installs the latest patches automatically.
3] Download Advanced Antivirus Protection
Although the default security software on Windows is adequate against traditional malware threats like computer viruses and worms, experts believe that it's insufficient against emerging threats like ransomware, adware, spyware, stalkerware, and keyloggers.
To make matters worse, Windows Security Center doesn't protect third-party browsers like Google Chrome by default. And if you're like most Windows 10 users, you probably don't use Microsoft's default web browser.
Remember, malware can affect your system's performance, steal your confidential information, and result in financial headaches.
Countless emerging threats are released by cybercriminals every day and can't be stopped with signature-based anti-malware technology alone.
Only advanced Windows 10 antivirus protection that uses artificial intelligence and machine learning to identify threats based on behavior, logic, and patterns can secure your computer from sophisticated malicious attacks.
4] Uninstall Bloatware
If you bought your computer from a mainstream vendor with Windows 10 preinstalled, then chances are your operating system carries free software that must be uninstalled immediately for your security.
Bloatware is usually software that expires quickly, takes up valuable system resources, and often carries adware or spyware that sends your activity to marketers. To uninstall bloatware, view the list of installed programs in your Control Panel and remove unwanted software with extreme prejudice. Unfortunately, some bloatware is quite stubborn and requires advanced cybersecurity tools for complete removal.
5] Secure Your Network
You must enable your Windows 10 firewall to raise a network barrier that stops malicious threats. Visit System and Security in your Control Panel to activate your Windows Defender Firewall with Advanced Security. This is especially important if you run a small business, as keeping your system secure protects you and your clients.
To secure your network further, you can always subscribe to a virtual private network (VPN) service from a cybersecurity company that technology experts recommend. A VPN service that uses WireGuard technology offers the best security. However, please stay clear of free VPNs as they use obsolete technology and carry malware.
With so many threats against Windows 10, it's critical to keep your operating system secure. Thankfully, by following these five steps, you can easily keep digital threats at bay.