As 2022 draws towards the end and 2023 rises, we are looking at big holiday season. In December, there's Christmas and New Year, and people are looking to grab gifts and presents for friends and family. Come Thanksgiving on 24th November, 2022 and shoppers everywhere are searching for big discounts and savings. Because it is the time for mega sales of Black Friday and Cyber Monday. In this article we bring you the best Black Friday deals on PC optimizers, cleaners and tune-up softwares. Be sure to pick the best ones for you and your friends!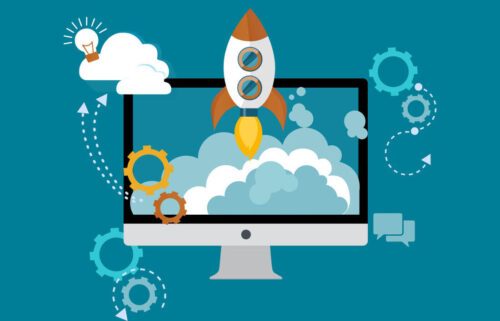 One of the best PC optimizers Black Friday deals is from the top cleaner tool CCleaner. You get a flat 50% off this Black Friday on any of their Pro Plus, Premium and other plans!
CCleaner has a new feature called Performance Optimizer
The Professional Version of CCleaner gives cleaning and privacy protection services
It performs automatic driver updates
You can regular get your PC health checkup done
Reduces security risks by updating all your apps with their bug fixes
Keeps your browsing history private
Prevents you from running out of space
It automatically detects and removes Internet trackers
This Black Friday and Cyber Monday, you can get iolo System Mechanic for $10 OFF, at just $39.95!
Deletes your junk files which can cause slowness and unbalancing of system settings
You can boost the real time performance of your PC for gaming, streaming, and downloading
It can remove resource-hogging bloatware that is hidden from you
Frees memory and defragments drives for better speed
Adds security to your open router ports and connected home devices
Whenever your PC is idle, it automatically cleans and repairs it
3. SysTweak Advanced PC Cleanup: Get 75% OFF
SysTweak has a flat 75% off this Black Friday on their catalog. This includes the PC optimizer tool from SysTweak called Advanced PC Cleanup. But be sure to check out their other tools on discount as well, like Photos Recovery, Antivirus and Advanced PDF Manager.
Drastically improves your overall PC performance
Removes malware, spyware and adware threats
Performs a complete diagnosis and scan of your Windows registry
You can tune up your PC with a single click
4.Restoro PC Repair: Get 40% OFF
Restoro offers a great PC Optimizers Black Friday deal with a whopping 40% OFF on their Extended Plan.
Repairs Windows damage
Detects & removes viruses in real time
Restores operating system performance
Performs PC scan and assessment
Optimizes Windows registry
iobit has a Gift Pack offer for you, where you pay for two softwares at 82% OFF each. And you get 4 more software tools for completely FREE. You buy the 1 Year & 3 Devices licenses for Advanced SystemCare 16 PRO and Driver Booster 10 PRO for a total of just $29.99. And you get for FREE: IObit Uninstaller 12 PRO, Smart Defrag 8 PRO, IObit Software Updater 5 PRO and IObit Malware Fighter 9 PRO
AI powered PC cleaner
Helps release 20% disk space by cleaning junk files, registry files, and unwanted programs
Optimizes startup time and internet speed
Protects online privacy
6. AVG PC Tuneup: Save 54%
When you get AVG PC Tuneup for 10 devices, the first year costs you only $34.99 instead of $75.99. Thus you get a whopping 54% discount!
Speed up your Windows PC
Uninstall software you don't need
Remove junk files to free up space
Update your programs automatically
Get 24/7 automatic maintenance
Bitdefender has their Black Friday Mega Sale ON. You can get the Bitdefender Computer Tune-up at $69.99 for one session / intervention. Or you can get it on a monthly subscription basis at $7.99.
Remove obsolete applications
Find and eliminate the slowdown source
Check Windows' integrity to prevent system malfunction
Locate and fix Windows issues
Fix driver errors and update drivers
Summary
PCs, laptops, mobiles, tablets – all your electronic computing devices slow down over time. You will add more apps, store more files, connect other devices and digital accessories with their drivers as you go about your life and work. All these activities create inefficiencies and loads of the system resources. And your PC and other devices need to be tuned up, optimized, cleaned, and fixed to make them work smoothly again. Investing in a good PC optimizer, cleaner and tune up tool is a great way to fully utilize the capabilities of your personal computing devices. It also solves many glitches and bugs automatically, so you have to avoid manually troubleshooting many issues. With the Black Friday and Cyber Monday deals, you will make big savings on PC optimizers. So make sure you grab the best offer for the right product, and keep your devices working well for years to come!