Welcome to TheWindowsClub Reviews. This just-launched section of our website will offer reviews of some of the best software, services & hardware out there.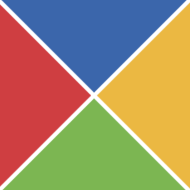 Windows Software & Hardware reviews
The Windows ecosystem offers a lot of products, and the regular Windows user may not know where to go to. In this section, we will attempt to review the products and place our findings to you in an easy to understand language.
While there are several free Windows software available, there are several software that require you pay to use it – and these are the one's we will review here.
Most of the paid product reviews here on TheWindowsClub Reviews will contain Affiliate links or will be Sponsored reviews.
Posts on reviews.thewindowsclub.com sub-domain will be tagged as Sponsored Posts, Affiliate Reviews, etc, so that it is clear to the readers. You may see our Guidelines for Sponsored Posts for more.
We hope you find these reviews useful!
Feel free to give your suggestions in the comments section, if you have any.