A lot of Windows users are becoming increasingly concerned with their cybersecurity nowadays. It is completely understandable because the current online environment is, probably, the most unsafe it's ever been. Government agencies are conducting surveillance, hackers spying on people and extorting money from them, criminals trying to take control of your device to use it as a part of a botnet – those are just a few threats that we all face daily when we browse the Internet.
Best Cheap VPN for Windows PC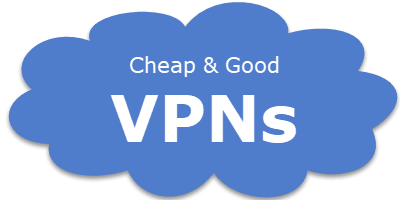 As cyber-awareness grows, more people turn to VPNs to protect their online privacy. The usefulness of this tool is hard to overestimate: it protects your real IP address and encrypts your traffic, making it safe from any snooping third party.
Some netizens, though, may get discouraged from using a VPN because of the costs involved. Sometimes, they opt into using a free VPN, which is arguably even less safe than no VPN at all.
Luckily, there is a way to protect your Windows devices with a VPN without paying too much for it. In this article, you will learn about the 5 best VPN providers for a moderate price that offer great service.
 Surfshark ($1.99/month)
While being almost ridiculously cheap, this service has a lot going for it. It provides its customers with access to more than 1000 servers in 61 countries around the world. Such a server park, despite not being the largest one in the industry, is still quite impressive. Since there are so many servers in so many states, you can be sure that speeds of Surfshark are going to be acceptable at worst and great at best.
Surfshark doesn't keep user logs and comes with a kill switch that shuts your connection down if your traffic becomes unencrypted. Like pretty much all VPNs, Surfshark rewards commitment and costs the least when you buy it for a long time. The cheapest plan is $1.99 per month ($47.76 for a 24-month subscription). A 1-year plan can be bought for $71.88.
Surfshark is based in the British Virgin Islands, which is a safe offshore jurisdiction.
Furthermore, it offers a 30-day money-back guarantee. It's very convenient as it allows you to test this service with the possibility to opt-out of it because it provides no free trial on Windows.
Ivacy VPN ($2.25/month)
Ivacy is one of the cheapest VPN services around: it only costs $2.25 per month when you buy it for 2 years ($54 in total). Even cooler is the fact that it offers a 1-year plan for $3.33 per month ($39.96 in total). It is the lowest price for such a term.
Its server network is pretty wide as it consists of more than 1000 servers located in more than 100 countries. What's especially great about Ivacy's servers is that they provide good coverage of not only Europe and North America but also Asia, which isn't something you see very often.
Like all good VPNs, Ivacy has a kill switch, which is an essential security tool for this type of app. Additionally, there is also such a feature as split tunneling that allows you to access specific resources through the VPN tunnel while getting all other content through a normal connection. It preserves your bandwidth and lets you enjoy the Internet at higher speeds.
You can test this VPN for free for 1 day. While not a long time, it doesn't require you to enter your credit card information anywhere to get a free trial like some other VPNs to do. Moreover, there is a 7-day refund if you get a one-month plan and a 30-day refund if you get any other one.
Ivacy is based in Singapore, away from surveillance alliances.
CyberGhost ($2.75/month)
Now that Halloween is upon us, CyberGhost seems to be the most appropriate VPN to use. Jokes aside, this service is really powerful with its whopping 5600 servers in 81 countries, including even those that aren't common to see as a server location, such as Algeria, Colombia, Pakistan, and even Saudi Arabia.
CyberGhost costs $2.75 per month on a 3-year plan, the total price being $99. As usual, the prices of shorter-term subscriptions are larger: one year will cost you $71.88 or $5.99 per month.
Also, there is a 45-day refund period, which is more than enough to test everything you need and see if you like CyberGhost. The free trial this provider offers is less impressive, being limited to one day. However, it doesn't require a credit card, so its shortness is somewhat compensated by it.
CyberGhost is located in Romania and is considered safe thanks to its comprehensive private data legislation.
AirVPN ($3.05/month)
This Italian VPN isn't as well-known as others on this list, and it's a shame. AirVPN is a service on par with any of them in terms of security.
Because of very strict privacy requirements that AirVPN imposes on countries to place a server in them, it has substantially fewer servers than other providers. So, it cuts both ways: on the one hand, you have greater privacy while on the other, fewer servers and locations: more than 200 servers in 22 countries. But again, thanks to the relative obscurity of AirVPN, those servers aren't going to be as overloaded as they would have been otherwise.
One month of using this VPN costs $3.05 if you buy a 3-year subscription. The full price is $109.8. The one-month plan is quite a bit cheaper than that of most other VPNs: only $7.77 when usually, this price starts at around $10.
AirVPN provides a 3-day free trial and a 3-day refund guarantee.
NordVPN ($3.49/month)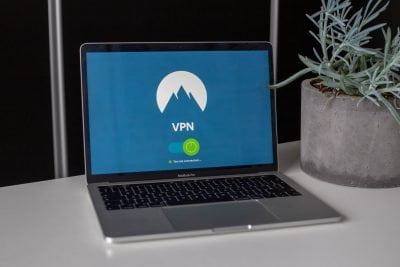 NordVPN boasts 5100+ servers located in 59 countries, powerful encryption, and a variety of safety features such as a kill switch, double VPN that encrypts your traffic twice, and other functions.
This VPN has the following prices: $3.49 per month when subscribing for 3 years ($125.64 total), $6.99 per month when subscribing for 1 year ($83.88 total). While this is the highest price on our list, NordVPN is still pretty cheap compared to those services that didn't make it into our rating.
Speaking of money-saving, this Panama-based provider offers a 30-day refund guarantee. However, there is no free trial option.
There is an excellent guide at cooltechzone.com you may want to check out.