Find out how to buy an Office 2021 key on offer and save up to 70 percent on the cost of the digital license.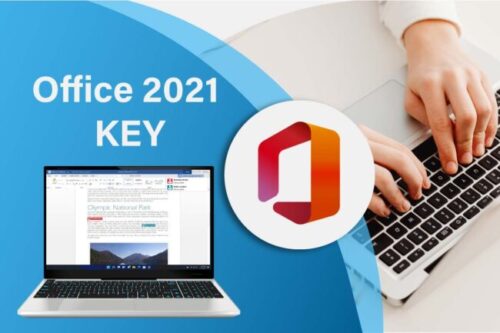 Office 2021 Key: Unveiling Its Purpose and Your Path to Savings
The Office 2021 key, also known as an activation code or license code, is crucial for the installation and use of Microsoft Office 2021 software.This key authenticates your copy of the software as genuine and not pirated.
In the ever-evolving digital world, Microsoft Office continues to be a staple in both personal and professional settings. The latest edition, Office 2021, is no exception, offering a myriad of features and improvements that make it an essential tool for many. However, obtaining a genuine Office 2021 key can be costly, leaving potential users seeking more affordable options. This article aims to empower you with insightful tips on how to save while purchasing an authentic Office 2021 license, without compromising on its legality or functionality. We'll navigate you through the best deals available, elaborate on the key differences among the various versions of Office 2021, including Office 2021 for PC & Mac, and ensure you make an informed decision that gives you the best value for your money.
Today's Best Office 2021 Key Deals
As you embark on your quest for an Office 2021 key, here are some stellar deals that offer you genuine licenses without a hefty price tag.


Unlocking Potential: Choose and Buy the Perfect Microsoft Office 2021 Product Key Tailored for Windows PC
Navigating the diverse landscape of Microsoft Office 2021 versions can be a complex task, particularly when it comes to finding the right product key. To make this journey smoother, our subsequent sections will provide dedicated insights into key versions, including Office 2021 Professional Plus, Office Home and Business, and Office Home and Student. Whether you're a professional seeking advanced functionality with your Microsoft Office 2021 product key, a small business owner, or a student needing essential tools, we've got you covered. Stay tuned as we unravel the specifics of each version to help you make an informed, cost-effective choice.
Are you looking for more saving opportunities? Check our best Microsoft Office Deals.
Office 2021 Professional Plus Key for Windows PC
The Office 2021 Professional Plus Key unlocks a suite of robust applications tailored for advanced users and businesses. This comprehensive package includes Word, Excel, PowerPoint, Outlook, OneNote, Publisher, and Access. With collaboration tools, advanced data analysis features, and professional-grade email management, Office 2021 Professional Plus is designed to meet the demands of modern workplaces. Secure your Office 2021 Professional Plus Key to experience seamless teamwork, sophisticated data handling, and streamlined communication capabilities.
Microsoft Office 2021 Home & Business 2021 Key for Windows PC
The Microsoft Office 2021 Home and Business Key offers a versatile solution for those who require productivity tools for both personal and professional use. This edition features a tailored suite of applications, including Word, Excel, PowerPoint, Outlook, and OneNote. Ideal for small businesses and home users, Microsoft Office 2021 Home and Business provides reliable email management, powerful data processing, and creative presentation tools. By acquiring a Home and Business 2021 Key, you can enjoy a balanced combination of essential applications that cater to your diverse needs.
Microsoft Home and Student 2021 Key for Windows PC
Tailored for students and home users seeking fundamental productivity tools, the Microsoft Home and Student 2021 Key offers access to a core set of applications, including Word, Excel, and PowerPoint. This edition focuses on providing users with the essentials for creating documents, managing data, and crafting visually appealing presentations. With its user-friendly interface and affordable price point, the Microsoft Home and Student 2021 Key is an attractive option for those who desire a solid foundation of productivity tools without the need for advanced features.
Office 2021 for Mac
For Apple users, Microsoft presents Office 2021 for Mac, a suite of productivity tools thoughtfully designed to synergize with macOS.
Microsoft Office Home & Business for Mac 2021 Lifetime License
The Microsoft Office Home & Business for Mac 2021 Lifetime License brings the best of Office suites to your Mac. It includes Word, Excel, PowerPoint, and Outlook. Enjoy seamless document creation with Word, advanced Excel data management, captivating PowerPoint presentations, and efficient email handling with Outlook. This version is tailored to meet the needs of small businesses and home users, providing lifetime access to these essential productivity tools in a Mac-friendly format.
Microsoft Office 2021 Home and Student for Mac Activation Code
Microsoft Office 2021 Home and Student for Mac Activation Code is the ideal choice for students and home users who seek the essentials on macOS. The suite includes Word for document creation, Excel for spreadsheet management, and PowerPoint for dynamic presentations. Designed to match the simplicity and power of macOS, these core productivity tools provide a user-friendly experience and foster a productive learning environment, making it a popular choice for academic and personal use. If you want to learn more about Mac and Office, we have a great guide about how to buy Microsoft Office for Mac.
Buy Microsoft Office 2021 Key on Mr Key Shop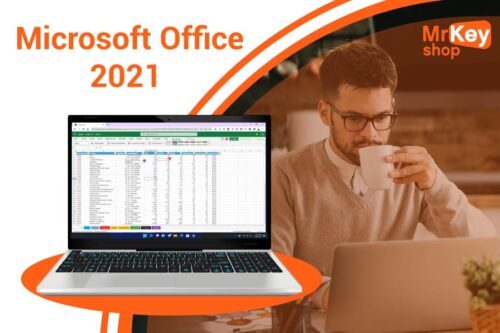 When looking for affordable and genuine Microsoft Office 2021 keys, Mr Key Shop is a go-to destination. This platform provides an array of Microsoft products including Office 2021 Key, Office 2019, and Office 2016. Mr Key Shop is recognized for its secure payments, guaranteed transactions, and instant digital delivery, which brings a sense of security to every purchase. Moreover, their vast catalog offers substantial savings, making it an ideal choice for those in search of great deals on software licenses. Here you can find an inexpensive Windows 11 Product Key or an even cheaper Windows 10 Key. You can also find the best antivirus brands, a comprehensive VPN app selection, the best backup software – remember that knowing how to backup Windows 10 is crucial – and other professional suites like Windows Server.
Here you can read our Windows 10 Reviews.
Buy Microsoft Office Lifetime License on Keycense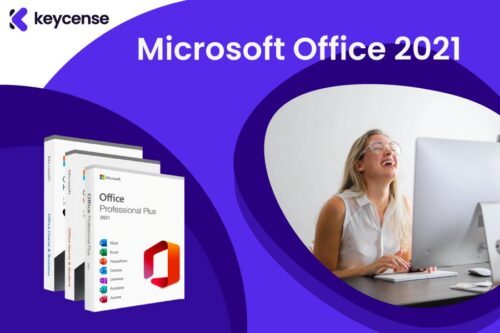 Keycense is another reliable platform where you can purchase an Office 2021 product key or other Microsoft software licenses. Product categories like Operating Systems, your next Microsoft Office Key, the best antivirus software, as well as a wide range of VPN services, are available at a fraction of their usual cost. Offering secure payment methods, guaranteed transactions, and instant digital delivery, Keycense ensures a smooth and safe purchasing experience. The major draw for Keycense customers is the potential for huge savings across their extensive catalog, making it a preferred choice for those seeking a lifetime license at an affordable price. It also provides free dedicated real-time technical support service that really makes a difference.
For more info, read our guide on how to Buy Microsoft Office.
Office 2021 System Requirements
When planning to purchase an Office 2021 product key, it's crucial to ensure that your system meets the necessary requirements. For Windows users, a system with at least 4GB RAM (2GB for 32-bit), a dual-core processor of 1.6 GHz or higher, 4 GB of available disk space, and DirectX 9 or later, is required. You should also be running at least Windows 10 or newer.
For Mac users interested in Office 2021 for Mac, your system should have at least 10 GB of available disk space, 4GB of RAM, and an Intel processor. Additionally, you should be running macOS Sierra (10.12) or later.
For both platforms, a screen resolution of 1280 x 768 or higher is recommended. Note that these are the basic requirements and having a system that exceeds them may result in a smoother user experience.
Microsoft Office 2021 Download: A Seamless Experience
Purchasing from our recommended shops, Mr Key Shop and Keycense, guarantees not just an Office 2021 key but also clear instructions to swiftly and easily download your chosen version of Office 2021. These user-friendly guides ensure a smooth process, taking you from purchase to productivity in no time.
Speaking of downloading, here's all you need to know on how to download Windows 11.
Importantly, a Microsoft Account is required to download and activate your Office suite. If you do not already have one, creating a Microsoft Account is a straightforward process. Visit the Microsoft account creation page, click on "Create a Microsoft account", and follow the instructions. You'll be asked to provide some basic information like your name, birth date, and preferred email address. Once this information is provided, you'll receive an email to confirm your account. After confirmation, you're ready to download and activate your Microsoft Office 2021 suite with your newly purchased key.
Can you Download Microsoft Office 2021 for Free Without a Product Key?
While it may be tempting to try and download Microsoft Office 2021 for free without a product key, it's important to understand the risks involved. Seeking pirated versions is not only illegal but can also expose your computer to malware, ransomware, and other cyber threats from questionable sites. A safer alternative is to consider a free trial for Microsoft 365, which offers a comprehensive suite of productivity tools on a subscription basis. Additionally, students or academic staff may be eligible for a free version through Microsoft's Education program. However, for long-term use without restrictions, we strongly recommend purchasing a genuine and affordable Office 2021 key from trusted platforms like Mr. Key Shop or Keycense, ensuring legality, safety, and peace of mind.
How to Install Office 2021 and Activate It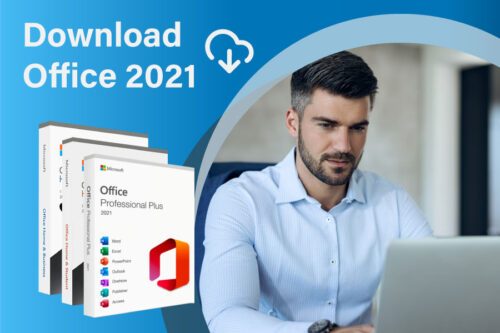 Installing Office 2021 and activating it is a straightforward process. After purchasing your Office 2021 key and downloading the software, simply run the installer and follow the on-screen instructions. Once installed, open any Office application, such as Word, and you'll be prompted to activate the product. Enter the product key you received with your purchase, and the software will be activated and ready to use. Remember, a valid Microsoft account is required for this process.
Here you'll find out how to Install Windows 11, too.
How to Find Your Microsoft Office Product Key
Locating your Microsoft Office product key depends on how you obtained the Office software. If you purchased it from an online retailer like Mr Key Shop or Keycense, the product key would be sent to you via email. It's important to keep this email or note down your product key for future reference. If you bought a physical copy, the key would typically be inside the packaging on a label or a card.
As we wrap up, remember that obtaining a legitimate Office 2021 key ensures not only legal usage but also a secure and smooth user experience. By following the tips and insights provided in this guide, you can enjoy the benefits of Office 2021 while keeping your computer safe and your wallet happy.
Also see our guide on how to download Office for Windows PC.