Going online for the Best Microsoft Office Deals can be a daunting task. There are plenty of stores, third-party resellers on marketplaces like Amazon or eBay, deals over deals, discounts, once-in-a-lifetime bargains you shouldn't miss (or should?), etc. And if you need to buy Microsoft Office, you might have already done your research and probably experienced this overwhelming wave of results.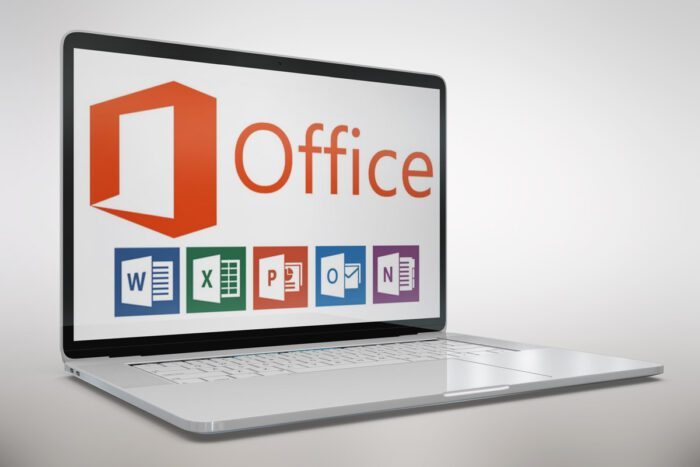 To help you out in figuring out how to get a cheap Microsoft Office license without breaking the law (and possibly your wallet), we want to share some tips with you, starting with some useful insight to consider when you look for the best deal for Microsoft Office.
Before you go on, we also shared some useful tips on where to buy Windows 11, how to get the Windows 10 best deals online, how to install Windows 11, how to buy Microsoft Office, as well as answered frequently-asked questions like "can you download Windows for free?". Enjoy these reads or bookmark them for later!
Where to buy Microsoft Office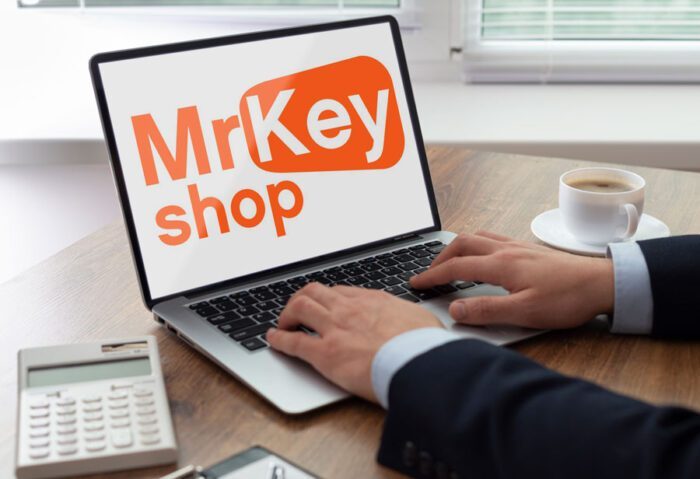 One of the biggest issues, when it comes to buying a Microsoft Office package, is the price. Whether you've already paid a visit to the Microsoft Store, trust us, the tag can get eye-watering. Let's see how much is Microsoft Office there: imagine you need to buy a new Microsoft Office suite for your household, so you go to the Microsoft Store and first take a look at Microsoft 365 subscription for Home, the latest productivity suite from Microsoft which is based on a subscription model. The Family plan goes for 99.99 USD/year or 9.99 USD per month, while the Personal plan has a price tag of 69.99 USD per year/6.99 per month. In the long term, you'll have spent quite a lot on your Office suite. If you want to pay a one-off price and keep your Office suite forever, then you'll have to spend 149.99$ for Microsoft Office 2021 Home & Student edition, for just one user and one PC or Mac.
Fortunately, there are some cheaper but still legit alternatives. You can go to the third-party resellers. A caveat is necessary, however. As we mentioned earlier, there are a plethora of choices on the web, but not all are recommended. You may have seen some dirt-cheap MS Office offers, for less than 5 bucks, but where's the catch? Remember, when a deal is too good to be true, it probably is; what we mean is that the cheapest place to buy Microsoft Word and the other tools included in Office is not necessarily the best. You may incur grey market products, i.e. product keys and licenses coming from stolen credit card transactions, or forged activation keys, maybe gotten with keygens and other illegal means, you may have to make some weird VPN operations to trick the Microsoft servers so that you can use a key coming from a geo-restricted area where software is cheaper but only for specific internal markets.
You need to be extra careful when looking at Microsoft Office offers. Luckily, there is an excellent option: Mr Key Shop. This is a third-party store, 100% legit and professional, which sells a wide range of software products, spanning from the best Microsoft Operating Systems, such as Windows 11 and Windows 10, all the main Office productivity suites, including Microsoft Office 2021, in both Home & Student and Professional editions, and Microsoft Office for Mac, not mentioning all the best Antivirus brands, including Bitdefender and Kaspersky, and a range of business-grade product like the Microsoft Server family. Furthermore, we also told you about Mr Key Shop in our article on where to buy Windows Server. You can purchase Windows Server 2021, Windows Storage Server, Microsoft SQL Server, and all the relevant CALs and RDS CALs for Windows Server.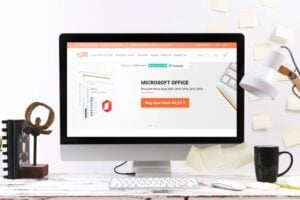 The best part of shopping from Mr Key Shop is that you can save up to 70% over the MSRPs, still bringing home 100% genuine and guaranteed licenses, with their instant digital delivery system that sends all you need to get to be up and running within a few seconds from the purchase, directly to your inbox. As shown by their average score of Excellent on TrustPilot, Mr Key Shop is a reliable reseller, offering all the warranties you may expect from a professional store, including a full money-back warranty, secure payment methods (including PayPal and Stripe), and their free English-speaking customer support, always available for you both before and after your order. As a further value, Mr Key Shop is a 100% digital store, that is fully committed to helping protect the environment by cutting pollutants and waste generated by physical good transport systems. Go check their 100% Eco-friendly store, and see how much money you can save when you purchase Microsoft Office from them.
Let's see some examples!
Today's best deals on Microsoft Office from Mr Key Shop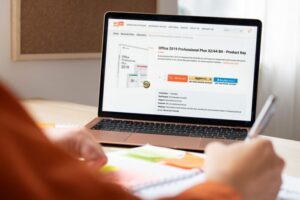 Let's say you're looking for the best deal on Microsoft Office 2021 Professional for your home office, because you need the extra security features and want to try Skype for Business. The price tag from Microsoft Store is 439.99 $ at the time we're writing this article.
Now, let's go and check Mr Key Shop's catalog for Microsoft Office 2021 Professional Plus: at this moment, the price is 129.99 $, meaning you're going to save over 300 dollars over the official price list. The key is 100% genuine and guaranteed, plus, you'll be covered with a full money-back warranty.
Let's check some other deals, maybe you want to save even more cash. Maybe you just need to buy Microsoft Office 2021 Home & Student for your household's computer. Once again, Microsoft Store's price is 149.99 $, while you're going to pay only 89.99$ from Mr Key Shop for a genuine Office 2021 Home & Student license. You'll save 60 $ and get your order delivered right in your inbox in no time, with no extra costs (no shipping, no other hidden extras).
Perhaps you want to save a little extra cash because you don't really need the latest version of Office, so what about Microsoft Office 2019? It's still an excellent suite, and what's best, just like Office 2021, this is fully optimized and compatible with Windows 11! You may consider investing that extra bucks you'll save on a genuine Windows 11 license, or even a Windows 10 product key you can activate to get your free Windows 11 upgrade! You can also complete your PC software fleet with one of the best Antivirus brands offered by Mr Key Shop!
Now, let's see the prices for Office 2019 Professional Plus: while Office 2019 is no longer sold from Microsoft Store (that redirects you to Office 2021 Professional that costs 439.99$), you can still purchase your genuine license from Mr Key Shop. Here, Microsoft Office 2019 Professional Plus is priced 89.99$ instead of 179.99$, so you'll save 90.00$.
Let's quickly check some other offers from Mr Key Shop, visit the catalog to purchase Microsoft Office (the prices relate to the moment we're writing this article):
Microsoft Office 2019 Home & Business (32 e 64 Bit): 79,99$ instead of 229,99$
Microsoft Office 2019 Home & student (32 e 64 Bit): 59,99$ instead of 149,99$
Microsoft Office 2016 Professional Plus (32/64-bit): 64.99$ instead of 129.99$
Microsoft Office 2016 Home & Student (32/64-bit): 49.99$ instead of 109.99$
Microsoft Office 2016 Home & Business for Mac: 89.99$ instead of 249.99$
Microsoft Office 2013 Professional Plus (32/64-bit): 39.99$ instead of 129.99$
Microsoft Office 2010 Professional Plus (32/64-bit): 34.99$ instead of 99.99$
Microsoft Office 2021 Home & Student for Mac: 89.99$ instead of 149.99$
Microsoft Office 2021 Home & Business for Mac: 99.99$ instead of 299.99$
Microsoft Office 2019 Home & Business for Mac: 79.99$ instead of 289.99$
As you can see, you'll save a lot of cash from Mr Key Shop, still getting your fully legit license with no hassle, no weird tricks, and no other hidden costs. Go check for yourself all the best Microsoft Office deals from their catalog, and save up to 70% over the official price lists for a very wide range of other products! And remember to join the newsletter to get all the special discounts and promos sent by Mr Key Shop throughout the year.