Downloading Office for free is possible but be aware that the Microsoft Office Suite is a commercial product that requires an original license to be activated. There are two ways to purchase Office: Either by buying Office Suite in a single and cheaper payment or by paying a monthly subscription with the benefit of a 30-day free trial.
Here is a guide as to where and how to buy Microsoft Office Suite at the best price and how to get a 30-days free trial.
TIP: We recommend that you also read our article on Windows 10 Reviews – The Best Deals in 2021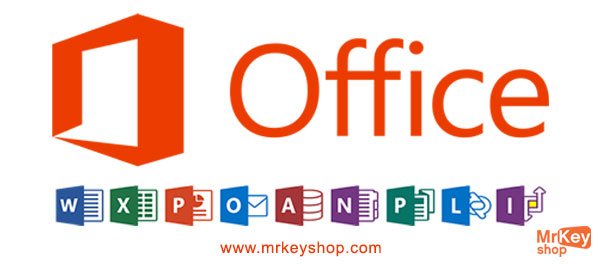 Where to buy Microsoft Office?
The first point of sale we recommend is the official Microsoft store whose prices, however, are undoubtedly, rather high. Indeed, some people cannot afford to spend "a fortune" to purchase an Office Suite or cannot pay for an Office 365 subscription for life. In this regard, this guide aims to offer advice on how to legally purchase Office Suite and save you money.
There are many sites that sell Microsoft licenses at very affordable prices and, in these cases, it is advisable to carefully select the reseller before purchasing a product. Although the prices available on Amazon and eBay might be invitingly low, customers often encounter major problems related to some retailers who get removed from e-commerce platforms and consequently disappear. Such troubles arise because some retailers sell non-compliant products that Microsoft needs to block since they actually resell MSDN licenses that cannot be sold.
On the other hand, there are efficient websites specialized in selling Microsoft licenses, such as Mr Key Shop. A look at their reviews offers proof as to their reliability and professionalism.

Mr Key Shop is an English website based in the United Kingdom and engaged in the software market for over 15 years. It is a specialized website that guarantees very advantageous prices, 100% original lifetime licenses, and very interesting services.
Mr Key Shop's Office products: Click here for Microsoft Office offers
Office 2019 for PC / MAC
Office 2016 for PC / MAC
Office 2013
Office 2010
These products are comprehensive of all applications: Word, Excel, PowerPoint, OneNote, Outlook, Publisher, and Access.
How to buy Microsoft Office online
On Mr Key Shop, prices are highly competitive and the purchase process is very simple. All you need to do is register on the website, add the product to the cart, and proceed with the purchase. Along with the affordable prices, you will also benefit from very professional services that other websites do not always offer.
Mr Key Shop services:
Immediate shipment via e-mail: the product is received within a few seconds thus reducing environmental impact since there is no physical shipping.
Secure payments: all transactions are secured by SSL via the safest payment methods such as PayPal, Amazon Pay or Stripe (credit cards or debit cards).
Specialized and free technical assistance.
Money-Back Guarantee.
You will receive the installation license, the installation guide, a link to download the official Microsoft ISO, the invoice.
Alternatively, you can benefit from the service offered by Office 365 Suite.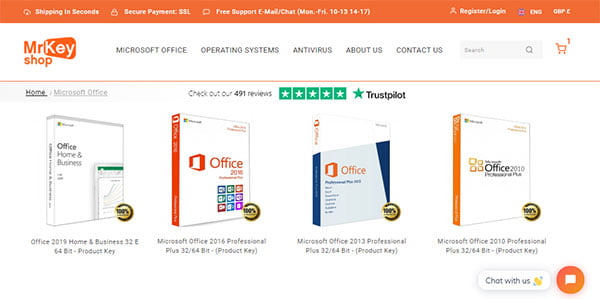 Office 365
As previously mentioned, Office 365 Suite is a subscription product, so you will need to pay a monthly subscription fee of $7.99*. If not renewed, the service will stop working.
During the first month, you will be able to benefit from a 30-days free trial, at the end of which you will need to subscribe.
Office 365 includes all applications, such as – Word, Excel, PowerPoint, OneNote, Outlook, Publisher, and Access.
We hope that this guide will assist you in choosing the Microsoft Office product that suits your needs best.
We thank you and wish you good shopping.