Where and How to Buy Microsoft Office is a common query that surfaces as users across the globe look for the most cost-effective and efficient method to acquire this indispensable software suite. In this article, we'll guide you through the process, ensuring you get the best deals available on the market.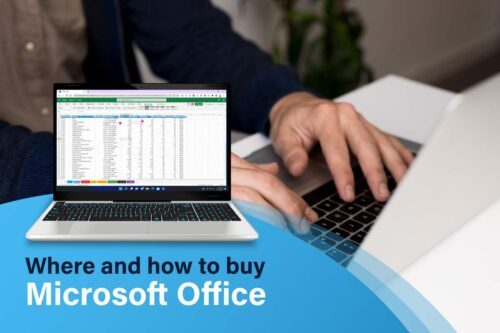 Where and How to Buy Microsoft Office
Understanding where and how to buy Microsoft Office is the first step towards unlocking the potential of this feature-packed software suite. But, getting the best deal requires a bit more knowledge and insight. While Microsoft's direct offering provides full assurance of authenticity, there are other trusted online retailers and physical stores where you might snatch a bargain.
So, are you ready to explore the world of Microsoft Office deals and discounts? Stay with us as we take a deep dive into the best choices for your needs, be it for personal use, for your family, or for your business. Read on to learn how to maximize value while securing the vital productivity tools Microsoft Office offers. Let's get started!
Buy Microsoft Office – The Best Deals
How to Buy Microsoft Office: Select the Right Edition
The choice between Microsoft Office editions primarily boils down to two broad categories: subscription-based offerings and one-time purchases. Each category suits different needs, preferences, and budgets. Here's an overview:
Subscription-Based (Microsoft 365): Under this model, you pay a recurring fee to use Microsoft Office and enjoy its benefits. The offerings include Microsoft 365, which provides access to the full suite of Office applications (Word, Excel, PowerPoint, and more). With the subscription, you always have the most updated version of these apps. Additionally, you get extra benefits such as OneDrive cloud storage, and the flexibility to use Office across multiple devices.
One-Time Purchase (Office 2021, Office 2019, and earlier versions): With the one-time purchase options, you pay upfront for perpetual access to Office applications. The offerings include Office 2021 and Office Home & Student 2019, which both provide essential Office apps like Word, Excel, and PowerPoint for a single device. Unlike the subscription-based model, these editions do not include regular feature updates or any additional services.
Deciding between a subscription and a one-time purchase largely depends on your specific needs, system requirements, and budget. Up next, we'll guide you through where to get these versions of Microsoft Office at the best prices. So, keep reading to make sure you get the most bang for your buck!
Check the best Microsoft Office Deals.

Buy Microsoft 365: the Subscription Solution
Microsoft 365 is a comprehensive subscription-based solution that offers access to a suite of Office applications, including Word, Excel, PowerPoint, and more. It also includes added perks such as OneDrive cloud storage, continuous updates, and the ability to use Office on multiple devices.
However, while the subscription model may seem appealing due to its low initial cost and continuous updates, there are a few aspects to be wary of. The recurring payments can accumulate over time, and it can become easy to lose track of these monthly outlays. It's important to remember that, unlike a one-time purchase, a subscription doesn't grant you permanent ownership of the product. You are essentially renting the software, and your access will cease if you stop paying the subscription fee.
Moreover, while the monthly or annual costs may seem relatively small, they can add up over time. When calculated over several years, you may end up spending significantly more than you would have if you opted for a one-time purchase. If you need Office apps for the long term and are okay with not always having the latest updates, the one-time purchase option may offer a better value.
Buy Microsoft Office 2021: Lifetime Solution (Editor's Choice)
Microsoft Office 2021 is a top choice for a one-time purchase solution. The offerings in this edition include:
Office Home & Student 2021: This edition provides access to Word, Excel, and PowerPoint, making it perfect for home users and students who need the essentials.
Office Home & Business 2021: Along with Word, Excel, and PowerPoint, this version also includes Outlook, meeting the needs of small business owners who require robust email management.
Office Professional 2021: As the most comprehensive edition, it offers Word, Excel, PowerPoint, Outlook, Publisher, and Access. This is tailored for professionals who require a wide variety of productivity tools.
While Office 2021 doesn't have the continuous updates or additional cloud features of Microsoft 365, it offers long-term access to reliable productivity tools for a single upfront payment. This makes it our Editor's Choice for those seeking a comprehensive, cost-effective Office solution.
Learn how to Backup Windows 10.
Buy Microsoft Office 2019
Microsoft Office 2019 represents another excellent one-time purchase option. The available editions include:
Office Home & Student 2019: This edition includes the essential Office applications such as Word, Excel, and PowerPoint. It's a great choice for students and home users who require basic but powerful productivity tools.
Office Home & Business 2019: In addition to the applications included in Home & Student, this version also includes Outlook. This edition is designed for small business owners who require email management alongside other Office applications.
Office Professional 2019: The most feature-packed edition, the Office Professional, includes Word, Excel, PowerPoint, Outlook, Publisher, and Access. It's aimed at professionals who need a wide range of productivity tools.
While Office 2019 doesn't offer the continuous updates or the additional cloud features found in Microsoft 365, it provides stable, proven functionality and one-time purchase peace of mind.
Check our Windows 10 reviews.
Buy Microsoft Office 2016, Office 2013 or Office 2010
Earlier versions of Microsoft Office, such as Office 2016, Office 2013, and Office 2010, continue to be popular choices for some users. While they may not boast the latest features of newer editions, these versions offer robust functionality that suffices for many productivity tasks.
Here's a brief recap:
Office 2016: This version introduced several collaborative features and improved integration with Windows, making document creation and sharing easier than before.
Office 2013: An older version with a simpler interface, Office 2013 maintains basic features for users who prefer a no-frills, easy-to-navigate experience.
Office 2010: One of the longest-running versions, Office 2010 offers compatibility with older hardware and software, making it a reliable choice for systems with limited resources.
For users with limited hardware capabilities, these older versions may perform better as they require less processing power and memory. Plus, the familiar interface of these versions can provide a greater ease of use for those accustomed to their layout and functionality. If you're looking for cost-effective and resource-friendly options, these versions of Microsoft Office may be worth considering.
Here you'll find all you need to now to buy Windows 11 and save.
Buy Microsoft Office for Mac
Microsoft Office isn't limited to Windows users. If you're a Mac user, you also have several versions of Microsoft Office available for purchase:
Microsoft 365: The subscription-based offering includes the latest Office apps, continuously updated, plus added perks such as OneDrive cloud storage.
Office Home & Student 2021 for Mac: This one-time purchase provides Mac users with essential Office apps such as Word, Excel, and PowerPoint.
Office Home & Business 2021 for Mac: Apart from the core Office apps, this version includes Outlook to cater to small business owners.
Office 2019 for Mac: An older but reliable one-time purchase option with Word, Excel, PowerPoint, and Outlook.
Whether it's for home, school, or business, there's an edition of Microsoft Office available that's optimized for Mac, ensuring seamless compatibility and performance on your Apple device.
See how to download Windows 11.
Microsoft Office Apps: purchase only what you need
If you require only a specific application or two from the Office suite, Microsoft allows for individual app purchases. This can be a cost-effective solution if you don't need the entire suite:
Word: The go-to application for creating, editing, and formatting documents.
Excel: Essential for spreadsheet creation, data analysis, and calculation tasks.
PowerPoint: Perfect for creating presentations with a variety of design and formatting tools.
Outlook: Manages your email, calendar, contacts, and tasks in one place.
Access: A powerful database management tool, available only for Windows.
Publisher: An easy-to-use layout tool for creating and designing marketing materials, available only for Windows.
By purchasing only the apps you need, you can tailor your Microsoft Office experience to your exact requirements, potentially saving money in the process.
All you need to know before you install Windows 11.
Where to Buy Microsoft Office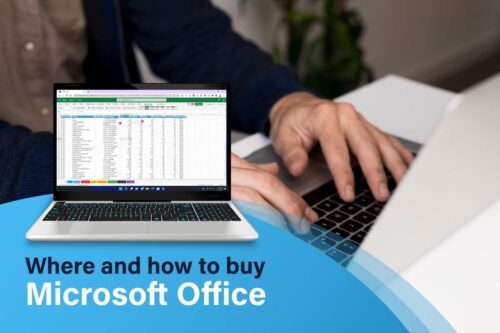 Once you've decided on the version of Microsoft Office that best fits your needs, the next step is determining where to make your purchase. We recommend two reputable online vendors that are known for their high quality and transparency: Mr Key Shop and Keycense.
Mr Key Shop: Mr Key Shop is an excellent online platform for purchasing Microsoft Office at competitive prices. They offer various versions of the software, including both one-time purchases, like a Windows 11 key, and subscription options. One significant advantage of Mr Key Shop is their commitment to customer satisfaction, offering secure payments, instant delivery, and lifetime warranty. Plus, their support team is available for any pre-sale and post-sale queries you may have. Visit their website for more information.
Keycense: Another trustworthy vendor is Keycense, where you can find great deals on different editions of Microsoft Office, i.e. you can save a lot on your next Office 2021 key or Microsoft Office for Mac. Keycense prides itself on its transparency and excellent customer service. They offer a broad range of Microsoft software, making it easy to find the version that suits your needs best. They provide a secure purchasing process, quick digital delivery, and exceptional customer support. To explore their offerings, go to their catalog.
Check the best Windows deals.
Remember, while price is important, the quality of service, authenticity of the product, and post-sale support are equally crucial. Always opt for vendors like Mr Key Shop and Keycense that are transparent, provide excellent customer service, and deliver 100% authentic software.
No matter what your needs, preferences, or budget, with these trusted vendors, you're just a few clicks away from unlocking the power of Microsoft Office!