Do you need to buy Microsoft Office for PC or for MAC? In this article, we will talk about all the most convenient solutions on Microsoft Office Suite
Before we talk about where to buy Microsoft Office for PC or MAC we want to give you some important information that you need to know. Microsoft Office is one of the most popular productivity suites ever made, capable of wiping out the competition in years and becoming the go-to software pack regardless of your platform of choice. Office for Mac is one well-known piece of software nowadays and many Apple enthusiasts can't help but admit its quality and convenience.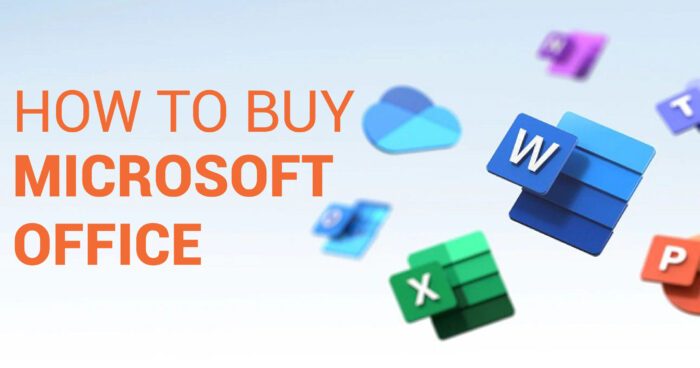 Read also: Windows 10 Reviews – The Best Deals in 2022
Office 2021 is already available and many users may wonder where they can buy Microsoft Office. The stronger shift towards the digital world is undeniable, and this also impacted software, especially non-gaming software, in the digital delivery market.
Purchase of Microsoft Office with digital technology
You can buy Microsoft Office conveniently from your couch, or living room, or desk: just point your browser to the Microsoft Store or search for third-party sellers on the Web and, in a matter of a few minutes, you'll have your brand new license ready to go. However, as you can see by yourself, Microsoft's first-party catalog is not cheap, and discerning the plethora of deals, offerings, sales, etc. you can find with a simple query on Google may be a daunting task.
And before you ask, yes downloading Office for free is possible, however, Microsoft Office Suites are commercial products that require an original license to be activated. So, you'll have to shell out some cash, even if you can have a limited free trial for a specific version of Microsoft Office, namely Microsoft 365. More on this later.
Keep on reading to learn where and how to buy Microsoft Office Suite in its different versions at the best price, as well as to get a 30-days free trial for Microsoft Office 365.
Where to buy Microsoft Office?
As we mentioned before, the first point of sale is the official Microsoft Store where prices, however, are quite high. And, unless you're acting on behalf of a big company, maybe spending a three-digit amount of money for your Office Suite or starting an Office 365 subscription for life is not falling within your budget. Don't worry, though, because there are plenty of alternatives to buy Office online, although looking for the best deals for Microsoft Office can be an ordeal. Fortunately, we got you covered!
There are many sites that sell Microsoft licenses at very affordable prices and, in these cases, it is advisable to carefully select the reseller before purchasing a product. Although the prices available on Amazon and eBay might be invitingly low, customers often encounter major problems related to some retailers who get removed from e-commerce platforms and consequently disappear. Such troubles arise because some retailers sell non-compliant products that Microsoft needs to block since they actually resell MSDN licenses that cannot be sold.
Furthermore, there are several third-party merchants that draw from the so-called grey market, a shady and blurry area where you may find stolen product keys or fake licenses, sometimes paid using forged/stolen credit cards. Here the risk is to lose your license (Microsoft may ban it) and your money, since the vendor may just vanish or deny its responsibilities and the refund process.
The best solution to get Microsoft Office Suite
You can still buy and download Office with no hassle, paying a cheap price, and getting one of the best professional services around. One of the best third-party stores specialized in selling Microsoft licenses is Mr Key Shop. A look at their reviews offers proof as to their reliability and professionalism.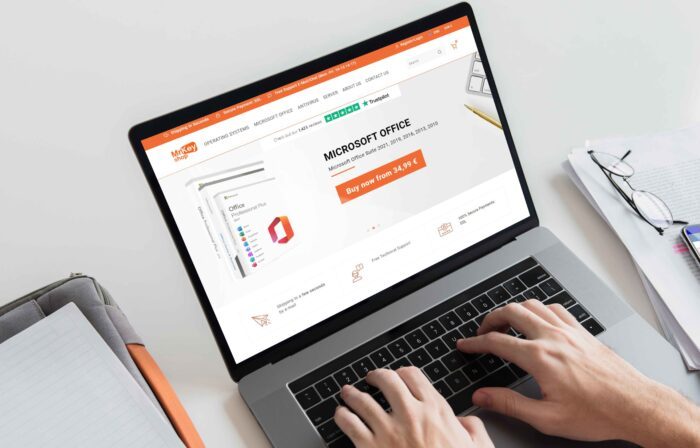 Mr Key Shop is an English website based in the United Kingdom and engaged in the software market for over 18 years. It is a specialized website that guarantees very advantageous prices, 100% original lifetime licenses, and very interesting services.
Mr Key Shop's Office products: Click here for buy the best Microsoft Office offers
Office 2021 for PC/MAC
Office 2019 for PC / MAC
Office 2016 for PC / MAC
Office 2013
Office 2010
These products are lifetime and come complete with all applications: Word, Excel, PowerPoint, OneNote, Outlook, Publisher and Access.
In short, here you'll find the best deals for Microsoft Office, Office for Mac, and much more (i.e. Windows 10, Windows 11, Antivirus Tools, and Windows Server products).
How to buy Microsoft Office online
Digital Delivery is the new normal. When it comes to getting the best deals for Microsoft Office, the Web can be your best friend or your worst enemy, especially if you don't know where to look or how to discern a good shop from a questionable one.
Just take a short tour of Mr Key Shop's website: you'll immediately see how simple the process is (buy, download, install), and prices are highly competitive. All you need to do is register on the website, add the product to the cart, and proceed with the purchase. One of the best indicators of Mr Key Shop's reliability is the payment system: they only offer SSL-secured transactions and a full money-back warranty. Along with the affordable prices, you will also benefit from very professional services that other websites do not always offer, including their free English-speaking Technical Support.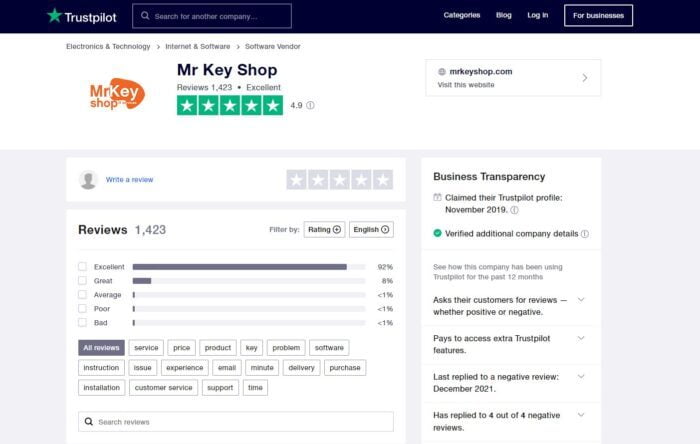 If you're wondering where to go to buy Microsoft Office for Mac, Mr Key Shop's got you covered too, since their catalog also includes the Mac version of Office.
Here are all the services and perks offered by Mr Key Shop:
Immediate shipment via e-mail: the product is received within a few seconds thus reducing environmental impact since there is no physical shipping. Mr Key Shop is 100% Eco-Friendly
Secure payments: all transactions are secured by SSL via the safest payment methods such as PayPal, Amazon Pay, or Stripe (credit cards or debit cards).
Specialized and free technical assistance.
Money-Back Guarantee.
You will receive the installation license, the installation guide, a link to download the official Microsoft ISO, the invoice.
Over 90% excellent rating on Trustpilot.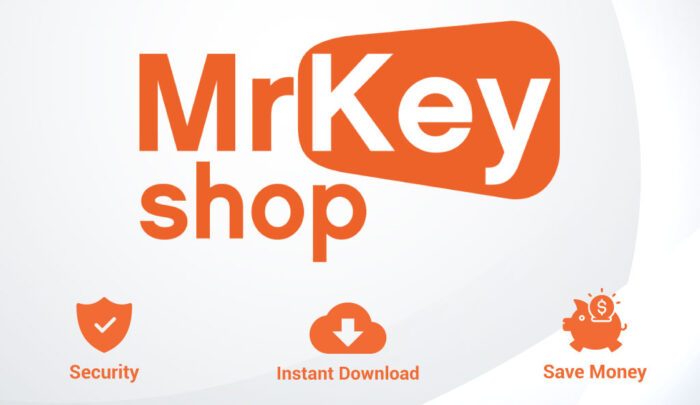 Office 365
As previously mentioned, Office 365 Suite is a subscription-based product, so you will need to pay a monthly subscription fee of $7.99*. If not renewed, the service will stop working.
During the first month, you will be able to benefit from a 30-days free trial, at the end of which you will need to subscribe.
Office 365 includes all applications, such as – Word, Excel, PowerPoint, OneNote, Outlook, Publisher, and Access.
Office 365 vs. Microsoft Office 2021
You may wonder why to purchase a discrete license for Microsoft Office 2021 or 2019 when you can subscribe to Office 365, paying a small monthly fee. Is it better to go for Office "offline" or become a Microsoft 365 member?
The answer is not easy as you may imagine: from one hand, in the long run, you'll pay significantly more by subscribing to Office 365; instead, by shelling out a single payment, you'll have your Office 2021 or whatever edition you choose to buy up and running forever.
If you know you'll be using Office for a very long time, maybe you should buy a single product key for Microsoft Office. If you're sourcing software for your company, though, maybe having a monthly subscription you can stop in case you change or go out of business can be the best choice, especially if you can get some tax benefits out from it.
The choice is yours, eventually, since it depends on your specific needs and budget.
We hope that this guide will assist you in choosing the Microsoft Office product that suits your needs best.
We thank you and wish you good shopping.