In this article, we explore special deals and discounts on Windows 11 keys, allowing you to upgrade your OS while keeping your budget intact.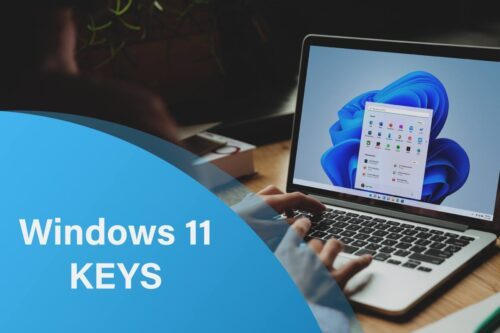 Why Genuine Windows 11 Keys are essential? Unleash the Full Power of Windows 11
Purchasing a genuine Windows 11 key is vital for accessing the full range of capabilities offered by this advanced OS. Genuine keys guarantee a smooth user experience, provide access to crucial updates, and ensure you use a legal and secure software version.
The Best Windows 11 Keys Deals This Week
What Kind of Windows 11 Activation Key Should You Buy? Navigating Your Choices
Understanding your options regarding Windows 11 keys can help you choose the best version for your needs. Let's delve into the specific features and requirements of the various Windows 11 versions.
Windows 11 Pro Key
Designed with businesses and advanced users in mind, a Windows 11 Pro Key provides a comprehensive operating system that aims to elevate efficiency, boost security, and provide a streamlined user experience. It stands out from other Windows 11 versions with its unique features and additional tools, perfectly suited to meet the challenging demands of the professional world.
Windows 11 Home Key
With a Windows 11 Home Key, you'll benefit from an OS designed for the everyday user, which also combines the efficiency and innovation of Windows 11 with features that are easy to use and manage. With an interface that's as friendly as it is functional, it offers a perfect balance between work and leisure, making it ideal for individuals and families alike.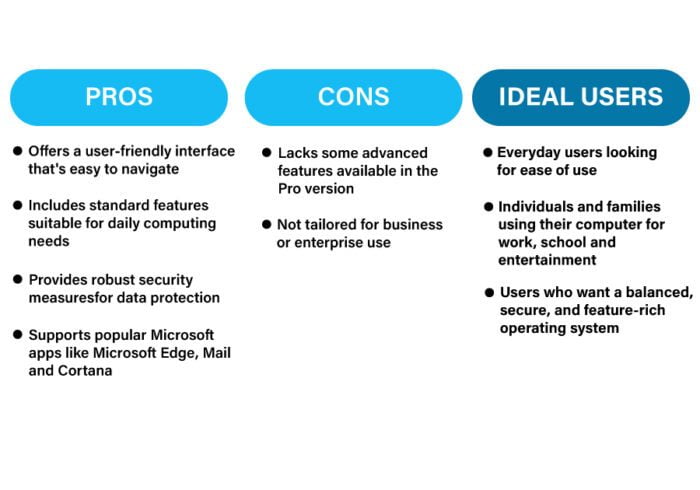 Windows 11 Pro Upgrade Key
For users already running Windows but seeking more robust features, the Windows 11 Pro Upgrade Key is a cost-effective and efficient solution. This upgrade path allows you to benefit from the professional-grade features without the need for a complete OS replacement. It truly bridges the gap between the standard and advanced computing environments.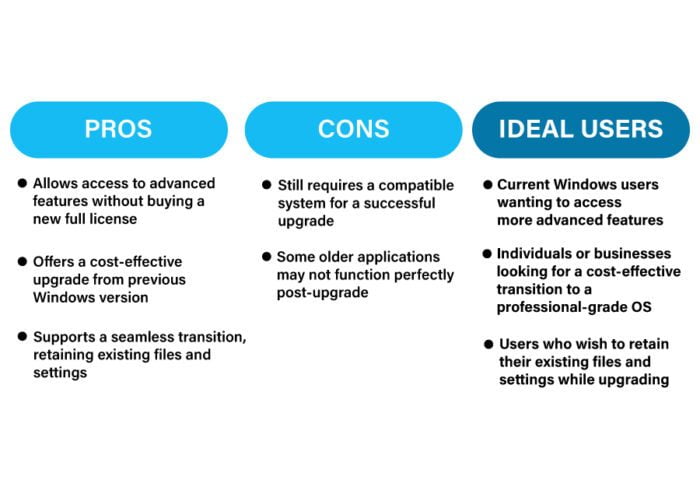 Upgrading with a Windows 11 Pro Upgrade Key is a wise choice when you're already using a legitimate version of Windows and wish to benefit from the additional features and security enhancements of Windows 11 Pro. It is also more economical than purchasing a new full license, particularly for small businesses and individuals who wish to make the most of their investment.
Buy Windows 11 Product Key on Mr Key Shop: Trust, Quality, and Great Value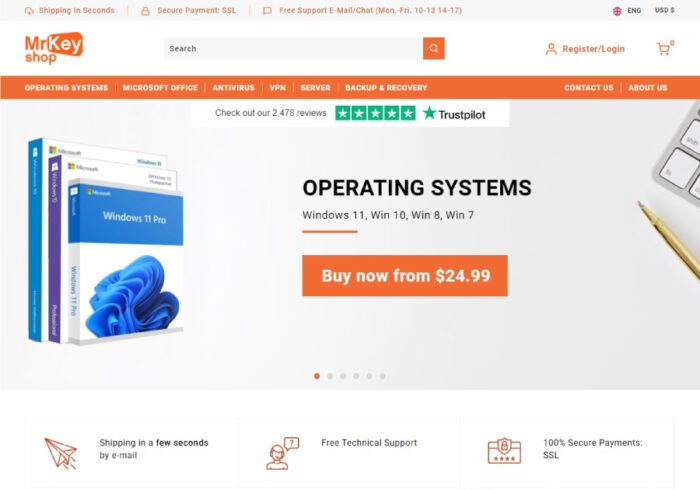 When securing a genuine Windows 11 Pro Key, there's no better place to look than Mr Key Shop. As a leading digital market platform, Mr Key Shop is renowned for its exceptional discounts, offering savings of up to 70% on a range of Microsoft products. But the value doesn't stop there. When you choose to purchase through Mr Key Shop, you're not just buying a product; you're investing in a trusted service. They ensure instant delivery of your product key, letting you dive into the world of Windows 11 without delay.
Your peace of mind is their priority. That's why every transaction comes with a full money-back warranty and uses secure payment methods, including PayPal and Stripe. And if you need help, their English-speaking technical support is always ready to guide you through your purchasing process. Choosing Mr Key Shop means choosing quality, trust, and unmatched value.
The Mr Key Shop catalog offers a wide range of software options. You can purchase not only Windows 11 but also older versions of the operating system, including Windows 10, Windows 8.1, and Windows 7. Additionally, the shop provides various versions of Microsoft Office suites, such as Office 2021, Office 2019, and Microsoft 365, all at affordable prices.
To enhance your digital security, the shop offers the best antivirus solutions for Windows 11, Mac, Android, and iOS. They also provide reliable VPNs to safeguard your data, online browsing activities, and identity on the web. Furthermore, the shop introduces top-notch backup and recovery software from reputable brands such as AOMEI (AOMEI Backupper, AOMEI Partition Assistant) and EaseUS (EaseUS TODO Backup, EaseUS Partition Master). These software options are highly regarded in the market and ensure efficient data protection. For businesses, the Mr Key Shop offers Windows Server, CAL licenses, and other relevant products to cater to specific company needs.
Browse the Mr Key Shop catalog to find these software solutions and more.
Seize Your Genuine Windows 11 Key from Keycense: Authenticity and Customer Satisfaction Guaranteed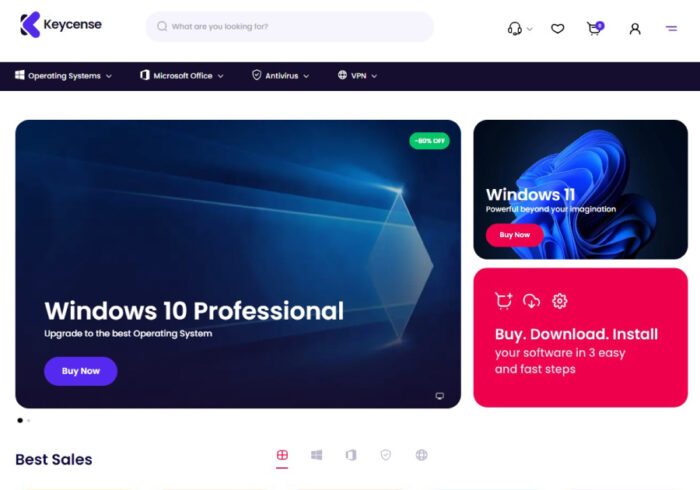 For an unswerving assurance of quality and authenticity, turn to Keycense.com for your Windows Pro 11 key. Committed to upholding the highest customer satisfaction standards, Keycense guarantees you genuine licenses, shielding your Windows 11 experience from the risk of counterfeit products. Keycense delivers more than just a product. It offers a streamlined purchasing experience that begins with a user-friendly interface and culminates in the instant digital delivery of your product key. This means you get to explore the full capabilities of Windows 11 without an unnecessary waiting period.
In addition to the convenience of digital delivery, Keycense provides peace of mind through a comprehensive warranty encompassing all transactions and payments. Their dedicated customer support is always at your service, ready to help and guide you through any issues.
The Keycense catalog features a selection of operating systems, including Windows 10, Windows 8.1, and Windows 7. In addition, you can find various Microsoft Office suites such as Office 2021, Office 2019, and Microsoft 365 (Microsoft 365 Family and Personal).
To ensure your digital security, the catalog offers the finest antivirus software available. You can also find reliable VPN solutions that protect your data, online browsing activities, and identity on the web. Explore the Keycense catalog to discover these software options and more. Opt for Keycense for your Windows 11 needs – a company that prioritizes authenticity, quality, and your overall satisfaction. At Keycense, your trust is their greatest achievement.
Before we go on, look at the best Microsoft Office Deals now.
Windows 11 System Requirements: A New Benchmark for PC Performance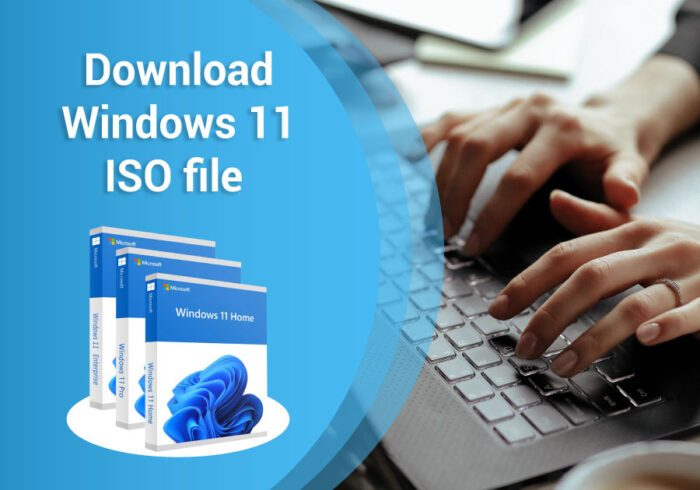 The release of Windows 11 has introduced a paradigm shift in Microsoft's system requirements, raising the bar higher than its predecessor, Windows 10. To enhance security and ensure better performance, Microsoft now mandates using TPM (Trusted Platform Module) and Secure Boot for all Windows 11 installations. The former is a dedicated microcontroller designed to secure hardware through integrated cryptographic keys, while the latter is a security standard developed to ensure the PC boots only using software trusted by the Original Equipment Manufacturer (OEM).
With these new prerequisites in place, let's dive into the fundamental system requirements needed for any Windows 11 keys:
Processor: 1 gigahertz (GHz) or faster with 2 or more cores on a compatible 64-bit processor or System on a Chip (SoC)
RAM: 4 gigabytes (GB) or more
Storage: 64 GB or larger storage device
System firmware: UEFI, Secure Boot capable
TPM: Version 2.0
Graphics card: Compatible with DirectX 12 or later with WDDM 2.0 driver
Display: High definition (720p) display that is greater than 9" diagonally, 8 bits per color channel
Internet connection: Internet connectivity is necessary to perform updates and to download and take advantage of some features.
Remember, these are the minimum requirements and for a better user experience, more advanced specifications may be required for certain features and functionalities. And if you want to maximize your Windows experience, pair it with a recent version of Microsoft Office!
Windows 11 ISO Download: it's easy!
The Windows 11 ISO can be downloaded directly from the Microsoft site, via a third-party website, or by buying from Mr Key Shop or Keycense, where you will also receive full instructions to register your Windows 11 product key in your order confirmation email. Are you upgrading from the previous Microsoft OS? Don't forget to Backup Windows 10 before you proceed.
Want to know more? Here's how to download Windows 11!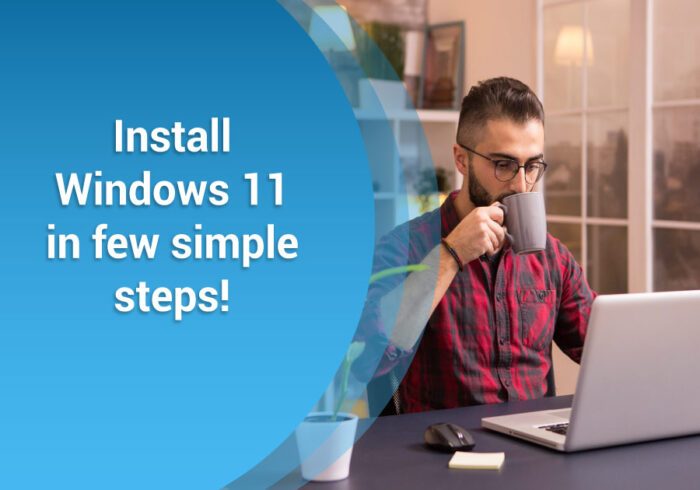 Windows 11 Installation: Steps to a Smoother Experience
Once your ISO is downloaded, the Windows 11 installation process is straightforward. You'll need to create a bootable device (DVD or USB), start your computer from it, and then follow the prompts for a fresh install or upgrade. You will install Windows 11 in a breeze.
Insert the bootable USB drive into your computer and restart it.
During the boot process, you may need to enter the BIOS or UEFI settings to change the boot order. Set the USB drive as the primary boot device. The key to access the BIOS/UEFI settings varies depending on your computer's manufacturer (common keys include F2, Del, F12, or Esc).
Save the changes and exit the BIOS/UEFI settings. Your computer will now boot from the USB drive.
Follow the on-screen instructions to begin the Windows 11 installation process. Select your language preferences and click "Next."
Click "Install Now" and enter the Windows 11 product key if prompted. If you don't have a product key, you can select the option to skip this step. However, keep in mind that a non-activated Windows 11 installation may have limited functionality.
Accept the license terms and proceed to the installation type selection. You can choose either an upgrade or a custom installation. If you're upgrading from a previous version of Windows, select the upgrade option. If you want to perform a clean installation, select the custom option and follow the prompts to format your existing drive.
Windows 11 will now be installed on your computer. The process may take some time, and your computer may restart multiple times.
Once the installation is complete, follow the on-screen setup instructions to personalize your Windows 11 installation, such as selecting your region, keyboard layout, and signing in with a Microsoft account.
Still undecided on which Windows key to buy? Here are our best Windows 10 Reviews for you!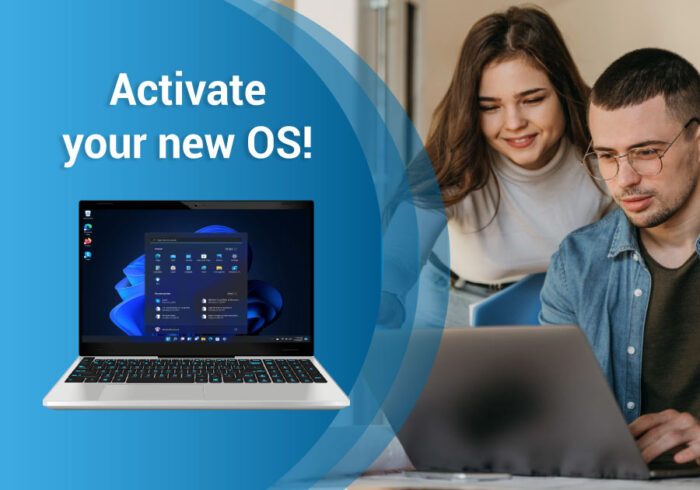 Activate Windows 11: Unlocking Your OS with the Right Activation Key
You can activate Windows 11 right after installing Windows 11 by entering your activation key. This process verifies the legitimacy of your software and grants full access to its features. Remember, purchasing a genuine key guarantees a secure and smooth activation process.
To sum up, upgrading to Windows 11 is an investment in a smoother, more secure computing experience. By purchasing a genuine key from reputable platforms like Mr Key Shop or Keycense, you can save money while ensuring you gain full access to all that Windows 11 has to offer.
If you want to save more, don't forget to check the best Windows deals, and grab your Office 2021 Key for cheap, to unleash all your Windows 11 power!