If you're looking to buy Windows 11, navigating the various purchasing options and upgrades can be a bit overwhelming. With its sleek interface and enhanced features, Windows 11 has a lot to offer. This guide will streamline your path to acquiring Microsoft's latest operating system, helping you understand where and how to buy Windows 11 effectively.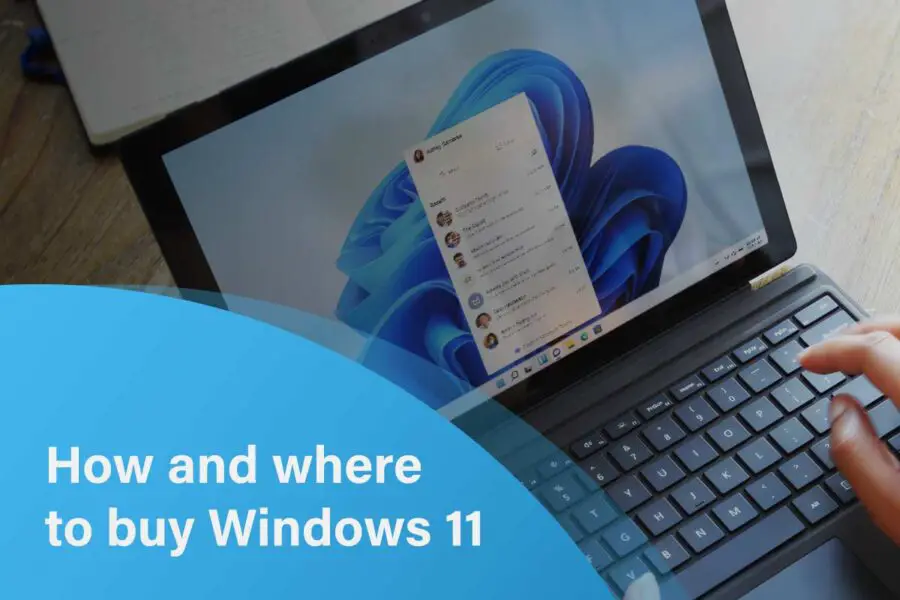 Buy Windows 11 and get your system to the next level
When you buy Windows 11, you're not just getting an operating system upgrade; you're elevating your entire computing experience. The centered Start Menu and redesigned Taskbar make navigation more intuitive, while new features like Snap Layouts simplify multitasking. Built-in Microsoft Teams integration provides a seamless platform for remote work and communication. Plus, with improvements in touch, pen, and voice input capabilities, interacting with 2-in-1 devices has never been better. All these enhancements make Windows 11 a worthwhile investment.
Today's Windows 11 best deals
Where to buy Windows 11
If you're looking to buy Windows 11, there are several authorized vendors that offer reliable options, but two stand out for their exceptional service and customer satisfaction: Mr Key Shop and Keycense.
Mr Key Shop boasts an outstanding rating on TrustPilot, backed by over 2,500 positive reviews. The shop offers a variety of Microsoft products, from Windows and Office licenses to server software, all at competitive low prices. What sets Mr Key Shop apart are the added benefits of fullest security, free English-speaking technical support, and a full money-back warranty for each product.
The rich and fully-fledged catalog lets you save up to 70% across a variety of programs, including Backup & Recovery, Antivirus, and VPNs. This is especially good if you're looking for some good Microsoft Office deals.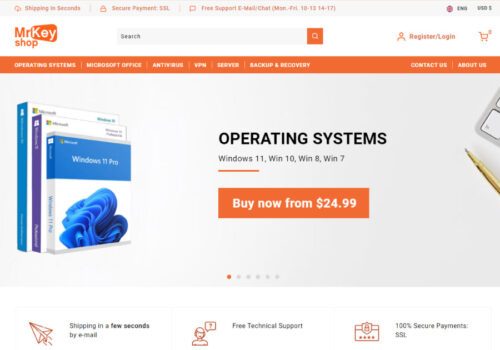 On the other hand, Keycense is another authorized vendor offering low prices along with secure SSL-encrypted transactions, making it a trustworthy option for those looking to buy Windows 11. In addition to operating systems, Keycense also provides prepaid cards and gaming licenses, broadening its product range. What makes Keycense stand out is their commitment to customer service, offering priority access to technical support and guaranteed digital delivery for all their products.
The choice of Vendors ensures a rich variety of items to purchase at very competitive prices, ranging from OSs to productivity suites, but also encompassing gaming, security, and data management tools. I.e. you can buy Microsoft Office and save significantly on the MSRP.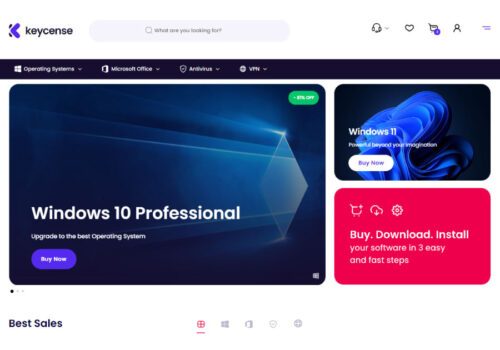 Both shops provide unique advantages, making them excellent choices when you're in the market to buy Windows 11 or other tools, maybe to run a crucial backup on Windows 10.
Also, check our best Windows 10 reviews.
How to Buy Windows 11
If the question "How do I buy a Windows 11 product key?" has crossed your mind, you'll be pleased to know that the process is quite straightforward, especially when using reliable platforms like Mr Key Shop and Keycense. Both offer a quick and secure buying experience, complete with instant email delivery and full instructions on how to install Windows 11. Let's delve into what makes each of these options unique and user-friendly.
Buying Windows 11 from Mr Key Shop is an easy and fast process designed with user convenience in mind. Once you've made your selection and completed the secure payment (via PayPal, Stripe, Amazon/Google/Apple Pay), you will receive an instant email delivery containing all the information you need. The email provides fully-fledged instructions on how to proceed, including 100% safe download links and a genuine product key. The store's free English-speaking technical support is also at your disposal, ensuring that the installation goes as smoothly as possible.
Keycense makes purchasing Windows 11 a straightforward experience as well. After your secure SSL-encrypted transaction is complete, you'll receive an email almost immediately with all the necessary information. The email will guide you through the installation process, offering safe links to download Windows 11 and a genuine product key to activate your new operating system with a perpetual license. If you encounter any issues or have questions, priority access to technical support is guaranteed to help you through the setup.
Both Mr Key Shop and Keycense aim to simplify your experience when you decide to buy your Windows 11 product key, offering not just instant email delivery but also comprehensive, easy-to-follow instructions. The focus on customer convenience, coupled with genuine product keys and secure links, makes these platforms highly reliable choices. These are the destinations where you'll find the best Windows deals.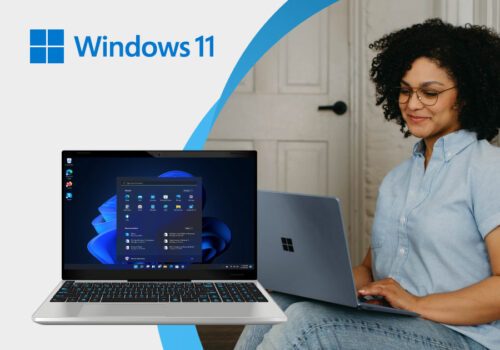 Buy Windows 11 Pro Product Key
If you're a power user, a professional, or running a small to medium-sized business, you may want to consider buying a Windows 11 Pro key specifically. This version comes packed with advanced features aimed at enhanced productivity and security. You'll have access to tools like BitLocker for disk encryption, Group Policy Management for more control over your system, and Remote Desktop for accessing your PC from anywhere. Windows 11 Pro also includes enhanced support for virtualization and multi-user interfaces. These version-specific features make Windows 11 Pro ideal for those who require a robust, secure, and highly customizable operating system.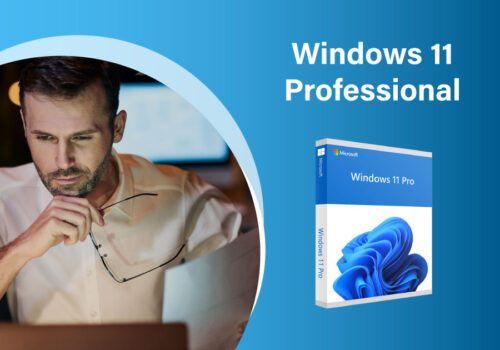 Buy Windows 11 Home Edition
If you're a general user looking for a straightforward, user-friendly operating system for personal use, then buying a Windows 11 Home Edition product key could be the right choice for you. This version is designed with simplicity and ease-of-use in mind, making it ideal for everyday tasks like web browsing, media consumption, and document creation. While it may not have the advanced business-focused features found in the Pro version, it does come with the new, centered Start Menu, Snap Layouts for efficient multitasking, and Microsoft Teams integration for effortless communication. For individuals and families wanting a reliable and intuitive OS without the complexities of enterprise-level features, Windows 11 Home Edition fits the bill perfectly.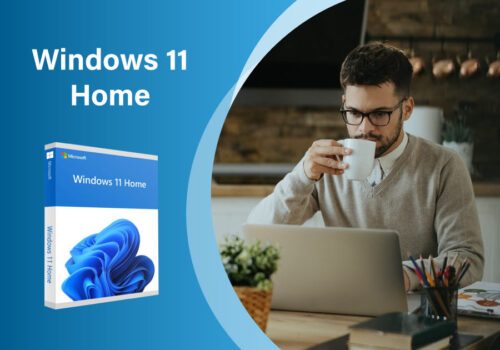 Buy Windows 11 Enterprise
For large organizations and businesses requiring the highest level of security and functionality, buying a Windows 11 Enterprise product key is the optimal choice. This version is tailored for complex IT environments and offers advanced features such as Endpoint Security, Device Guard, and advanced data protection capabilities. Enterprise users will also benefit from extensive support for large-scale virtualization and the ability to manage a wide range of hardware configurations and system preferences through Microsoft Endpoint Manager. Designed to meet the demands of large enterprises, Windows 11 key for the Enterprise edition provides the comprehensive tools and security measures required to manage and protect a large network of devices.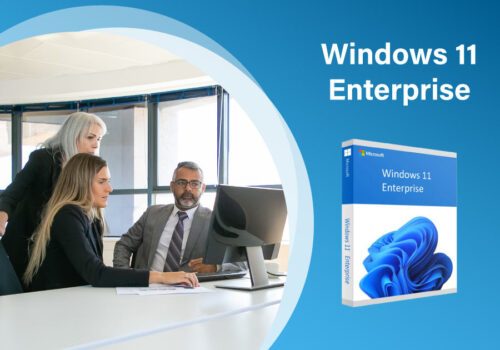 Buy Windows 11 Pro Upgrade key
If you're currently using Windows 11 Home and find that you need the advanced functionalities offered by the Pro version, then purchasing a Windows 11 Pro Upgrade Key is your best route. This specific key allows you to seamlessly upgrade from Windows 11 Home to Windows 11 Pro, unlocking all the aforementioned features, like, again, BitLocker encryption, Group Policy Management, and Remote Desktop. This is an ideal option for users who initially opted for the Home Edition but have since realized they require the professional features for enhanced security and productivity. It's a cost-effective way to get the extra capabilities without having to purchase a full Pro license.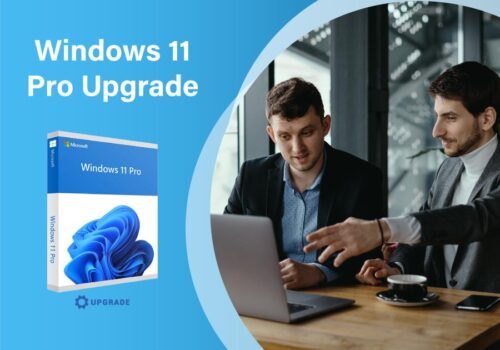 Trick to Buy Windows 11 at the Best Price
If you're looking to get the best bang for your buck, a smart approach is to keep an eye on sales and special promotional events. One effective way to do this is to subscribe to the newsletters of both Mr Key Shop and Keycense. By doing so, you'll receive timely updates directly in your inbox, ensuring you never miss a chance to save on your Windows 11 purchase. Additionally, following these vendors on their respective social media pages can also keep you in the loop about new deals and promotions. This way, you'll be among the first to know when new offers are live, helping you buy Windows 11 at the most advantageous price and enjoy all the other bargains, maybe to get a new Office 2021 key at the best price.
Mr Key Shop -
As per Product
UI & Navigation -

90%

Checkout Process -

95%

Product Listing -

90%

Support -

95%