Can you get the popular Microsoft OS free and without spending a dime? Microsoft Windows is one of the most popular commercial Operating Systems around. According to the Software Giant, Windows 10 has been installed on over 1.3 billion devices, across laptops, desktops, tablets, and 2-in-1s, and today Microsoft allows free upgrade to Windows 11 if you have a genuine license.
Can you download Windows 11 or Windows 10 for Free?
Another thing that is very popular is the average price you need to pay to install and use Windows on your machine. But can you download Windows for free?
The short answer might be: "Yes, you can", however, we need to distinguish between downloading and actually using one of the editions of Windows on your computer.
If you go to the official Microsoft website, you can download Windows 10 or Windows 11 for free via Microsoft's Media Creation Tool, something that has been designed to help you reinstall or upgrade your current Windows installation, i.e. if you're coming from older versions like Windows 7 or Windows 8.1.
Read also: How and where to buy Windows 11.
And, if you're lucky enough to pass the PC Health Check assessments, you may also download Windows 11 from the dedicated Microsoft page. However, although you can download Windows 10 and Windows 11, it's for upgrade/reinstall purposes only, and you'll need to have a genuine and valid product key to use them. This is particularly true for Windows 11 since you'll need an active Microsoft account and an Internet connection even to install it to your machine.
What happens after you get your free Windows download?
If you chose Windows 10, after the setup process you'll need to input your product key. In case you fail to do so, or your license is invalid, you won't be able to activate your installation, meaning you won't be eligible for any security update, and you'll have no access to many Microsoft services, including their Store and Xbox Game Pass.
Read also: Windows 10 best deals in 2022.
If you went for Windows 11, you can't even finish installing your new OS if you don't have an active Microsoft Account and a valid product key, so that's it. Downloading the free Windows Operating System is possible but to activate and use it you need a genuine license.
How can I get a genuine Windows license without breaking the bank?
If you went around the Microsoft Store, you may have noticed the whopping prices asked for a genuine Microsoft Windows license. Whether you want to buy Windows 11, Windows 10, or other previous versions, you'll have to shell out hundreds of bucks.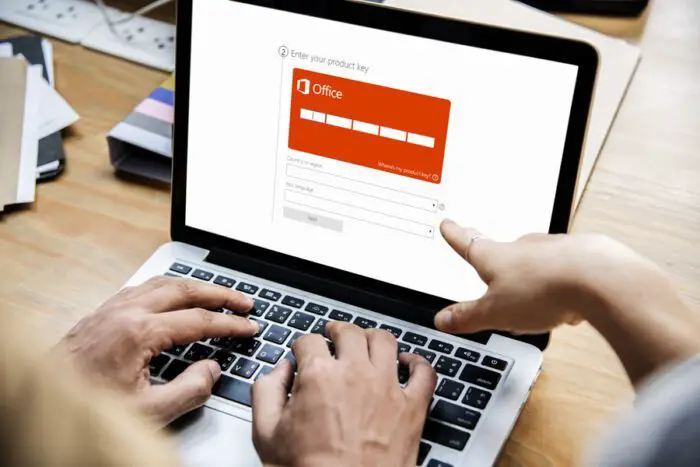 Fortunately, the good news is that you don't necessarily have to buy your Windows license from Microsoft Store! There are many third-party stores selling ESD licenses for a cheaper price. These licenses are digital and come from bulk volumes of product keys bought by larger companies. Sometimes, once they activate all the required seats, some organizations may want to sell the exceeding licenses to recover some budget. And, since such a practice has been deemed as legit by the European Court of Justice and other Jurisdictions across the globe, you can find a lot of good practitioners selling digital licenses for Windows, Office, and other products at very competitive prices.
Read also: How to buy Microsoft Office.
Not all third parties are good, though. And you have to be very careful, especially if it is a third-party trader on Marketplace or other unreliable websites. Sometimes they sell licenses for dirt-cheap prices, even only a couple of bucks, and this is particularly suspicious.
When a bargain is too good to be true, it probably is. And digital vendors make no exception. You may incur the so-called grey market, a questionable area where you may find stolen product keys or even legit ones that have been bought using cloned/forged or stolen credit cards. In these cases, not only you might be supporting criminal activities, but you also risk getting exposed to cyber-threats like Ransomware and malware. Furthermore, you may risk losing both your license and your money: if Microsoft detects a stolen/invalid license, they may proceed to disable it for good.
Not all is lost, however: there are some professional, authorized resellers you may want to check out. They all share some properties: secure payments, full money-back warranties, and a good track record of feedback and reviews online (i.e. TrustPilot). These sites offer you the link to the free download of your Windows Operating System ISO and the genuine product key.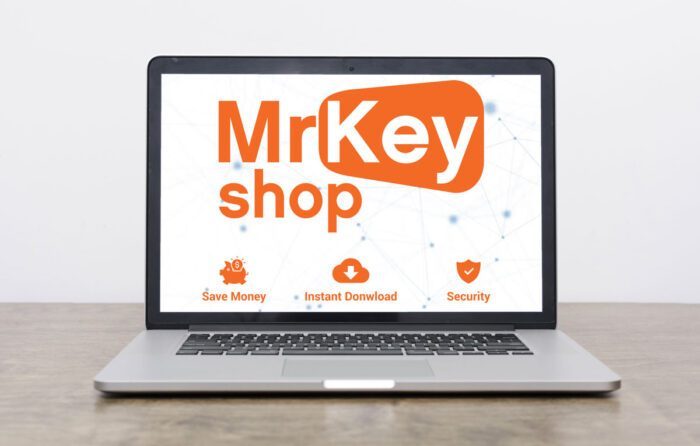 The best reseller for Windows products
Across the legit stores around, one we relied upon with great satisfaction is Mr Key Shop. They have a very good reputation in selling genuine product keys for competitive prices, with tracked payments (like PayPal) and a full money-back warranty. They also fully support their customers sending them all they need to download, install and activate Windows and other products: from a brand new 100% legit and guaranteed license, to clear and accurate instructions, not mentioning an official free download link to Installers and ISO Files, and free English-speaking Customer Service.
Their catalog is rich and encompasses Microsoft Windows (from Windows 11, Windows 10 to older versions like Windows 7 and 8.1), Microsoft Office, including the latest versions of Office 2021 both for Windows and Mac, and many top-tier Antivirus brands. So, if you need to buy Windows 11, 10, or 7/8.1 upgrades, if you want to purchase Microsoft Office 2021 or earlier versions like Office 2016, 2013, 2010, or Office for Mac, Mr Key Shop got you covered! Go check their website and TrustPilot to check their reputation.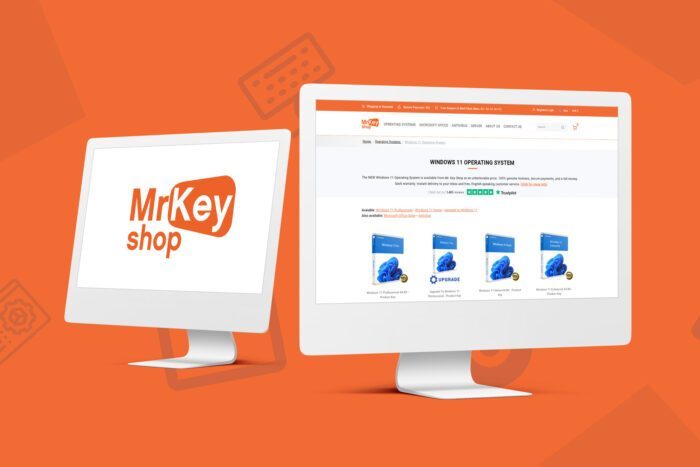 Conclusions on "Download Windows for free"
Whatever the store you choose, if they meet all the aforementioned criteria, you will be able to buy Windows at a low price, with the confidence of getting a 100% genuine license.
So, even if you can't download and use Windows for free, at least you can buy Windows licenses without breaking your wallet and the law!
Mr Key Shop -
Price depends on product
UI & Navigation -

90%

Checkout Process -

95%

Product Listing -

90%

Support -

95%